Is CJ McCollum better than Damian Lillard?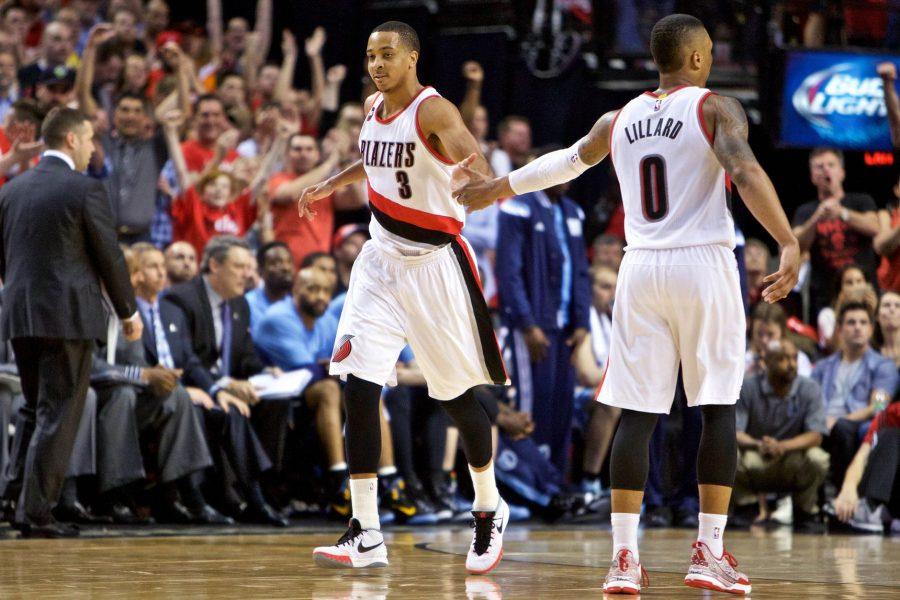 CJ McCollum, point guard for the Portland Trail Blazers, has been overlooked because of Damian Lillard throughout his entire career. Lillard has been a top point guard in the league for many years but more importantly received the recognition he deserved from the beginning of his NBA tenure. McCollum, on the other hand, served as Lillard's backup for his first 2 years and didn't get the opportunities Lillard did coming into the league. However, now, McCollum has established himself as an elite point guard in the NBA, showing that he may even be better than Lillard.
McCollum went to Lehigh University, a middle-sized university in Bethlehem, Pennsylvania, where he thrived despite being in a school that didn't have the level of firepower as the top-ranked basketball schools such as Duke and Kentucky. McCollum received the titles of Patriot League Player of the Year 2010 and 2012 and is the Patriot League's all-time leading scorer with 2361 points. His senior year, he averaged a 49.5 field goal percentage, 51.6 3-point percentage, and 23.9 points-per-game. Although his season cut short due to a broken left foot, it stood clear he was ready for the NBA.
The Trail Blazers selected McCollum with the 10th pick in the 1st round of the 2013 draft, becoming the first player ever to be drafted from Lehigh University. His first two years, he respectively averaged only 12.5 and 15.7 minutes-per-game. He was a backup during this time, not being given the opportunity to thrive. After LaMarcus Aldridge, a star player, left the team, McCollum finally had the opportunity to become a starter, along with Lillard.
During his first season as a starter, McCollum displayed greatness, averaging 20.8 points-per-game, a 44.8 percent field goal percentage, a 41.7 3-point field goal percentage, but most notably, an NBA Most Improved Player award. McCollum was finally making a name for himself and developing into an elite point-guard.
This season, he has shown even more improvement. So far, he is averaging 23.5 points-per-game, a 47.8 field goal percentage, and a 41.8 field goal percentage. Lillard suffered an injury this season, during which McCollum played six out of the seven games without him. He averaged 26 points per game, 6.5 assists per game, and 5.5 rebounds per game, meaning even without Lillard on the court, McCollum continues to shine. He managed to have such numbers without a strong supporting cast. This season, although Lillard averages more points per game (26.2), McCollum has a better field goal percentage (44.5 vs 47.8) and 3 point percentage (34.2 vs 41.8), on top of playing less minutes per game (35.6 vs 34.7). This means that McCollum is a more effective point guard as he makes more of his shots while playing less time. In addition, Lillard takes more shots per game (19.3 vs 18.3), so although he averages slightly less points per game, McCollum more than makes up for it with his offensive efficiency. Although the careers of both of these players still has much to show since they are both very young (Lillard is 26 and McCollum is 25), McCollum seems to be the better player, for now.