Looking Back: The 2022-23 College Football Playoff
The 2022-2023 College Football Playoff was an exciting end to an electric season. This year's four-team bracket consisted of the Georgia Bulldogs, Michigan Wolverines, Texas Christian University (TCU) Horned Frogs, and the Ohio State Buckeyes. 
The Georgia Bulldogs were the early favorite, as they cruised through college football this year. They defeated Oregon and Tennessee in convincing fashion, en route to securing the program's 14th SEC championship. The Bulldogs have had plenty of recent success, most notably in their CFP championship win last year. The Bulldogs are led by 6th year senior and Heisman finalist, Stetson Bennett. Notably, the Georgia native is 25 years old, but still technically in his senior year of college. Due to complications of Covid delays and Junior-college (JUCO) eligibility rules, he is in his 6th year. The age difference between Bennett and his competition is most notable when compared to NFL talent. Lamar Jackson, who is in the midst of his 5th NFL season, is also 25 years old. Remarkably, Jackson won an NFL MVP during his sophomore season with Baltimore, and only last played a college football snap in 2017 with the Louisville Cardinals. Throughout recent years, the Bulldogs have been running like a well-oiled machine. This year has been no different as they have a star-studded cast, with a plethora of future NFL talent and past high-school stardom. Georgia was the broad favorite in this playoff to repeat their championship. Despite this widespread expectation, the Bulldogs' victory was far from assured. 
The Bulldogs competed against the Ohio State Buckeyes for their semi-final matchup on New Years Eve. The Buckeyes have had their fair share of struggles throughout this season, including a recent loss to Michigan. Despite their challenges, they found a way to sneak into the playoffs at the fourth and final spot. The Buckeyes have plenty of talent to go around. They are led by Heisman finalist, C.J. Stroud, who captains a very talented supporting defense and an inconsistent yet capable run-game. Stroud is also bound to be a top pick in the upcoming NFL draft. Ohio State had a relatively easy road to the playoff, with their only wins against ranked opponents coming against an early fluke Notre Dame team and 13th-ranked Penn State. Sports betters had the Buckeyes as the heavy underdog headed into the 31st, by almost a touchdown at +6.5. Ohio State may be the biggest question mark in this playoff, but many thought this could benefit the Buckeyes, and their chances against the number 1 seed Georgia. In a season where the Bulldogs have looked unstoppable, and Ohio State has only played one top 5 opponent, many saw it as a surprise that Ohio State gave Georgia a run for their money. The Peach Bowl was a fun one to watch, and a surprise that the Buckeyes were 1 kick away from dethroning the top dogs.
If you want to talk about a question mark, take a look at TCU. The TCU Horned Frogs finished first in the Big 12 and went to rematch Kansas State for the Big 12 Championship in Arlington, Texas. TCU was undefeated heading into the game, but Kansas State was able to spoil their perfect season with an overtime stop at the goal line and a quick field goal to win 31-28. Although flawless before Kansas, TCU's season consisted of no matchups against the top 7 ranked teams. Max Duggan, the TCU quarterback also raises some concerns. Although a Heisman finalist, Duggan has not even been named in the top 100 for NFL draft prospects. The Horned Frog's lack of overall NFL talent is worrying especially when going up against a powerhouse like Michigan. It is rare to see a Big 12 team, with the exception of Oklahoma, make the College Football Playoff. TCU deserves credit for their almost perfect season this year however, they have been inconsistent down the stretch, and inconsistency shows against the best.
The Michigan Wolverines looked great entering New Years Eve. Like Ohio State, most of their schedule has been unranked opponents who had no business beating a team like Michigan. But credit to Michigan head coach Jim Harbaugh for handling all of the teams that came their way during the regular season. Michigan is the only team in the playoff without a Heisman finalist quarterback, but J.J. McCarthy is nothing to scoff at. The sophomore quarterback has a combined six touchdowns in the last two games along with a QBR above 90 (where 75 is average) and only one interception thrown. Michigan's leading rusher, Blake Corum will miss the Fiesta Bowl due to recent knee surgery. Corum had 1,463 yards and 18 touchdowns while being named the running back for ESPN's college football All-America team. His replacement, Donovan Edwards, has looked brilliant in two games versus Ohio State and Purdue. Edwards gained a combined 400 yards in the Wolverine's most recent games while picking up three touchdowns. Nothing is guaranteed in this playoff, but Michigan showed no signs of slowing down. Maybe TCU surprised them, maybe the injuries became all too real in the moment, or maybe it was something in the wind. TCU caught plenty of breaks, but capitalized when they were given.
The playoff was notably played without USC and their Heisman-winning quarterback Caleb Williams. USC was unable to qualify for the playoff after falling to Utah twice: once on October 15th, and the other at the Pac-12 championship game on December 2nd. The playoff also went on without Alabama, who finished 5th in the playoff committee's final rankings. Alabama has had major success in its college football over the past years, including national championships in 2015, 2017, and 2020. They are also home to 2021's Heisman winner and the early consensus number-one pick in the NFL draft, Bryce Young. The 21-year-old quarterback boasts over 8,000 yards in his college career, most of which came in his 2021 Heisman-winning campaign and some during this most recent season where he also had 27 touchdowns for the Crimson Tide. Alabama has qualified for the College Football Playoff in six out of the past seven years, and won the championship in three of those visits. Alabama not being selected for this year's playoff came with some controversy. Regardless of Alabama's two losses this year, many believed they were deserving of a spot in the playoff. The Crimson Tide watched at home, as the Bulldogs, Buckeyes, Wolverines, and Horned Frogs battled it out on New Years Eve, and Georgia was crowned back-to-back champions. 
My predictions going into New Year's Eve went as follows. I thought Michigan would dominate in the run game and limit the turnovers to secure the victory. In the later game I thought Georgia was too dominant to lose unless they really let it get out of hand; I believed that many would be surprised at what the Buckeyes offense could do. My predictions had Georgia edging out Michigan in the National Championship. These predictions were not quite perfect… TCU surprised me and many others with their red zone defense, and Max Duggan looked calm under pressure from Michigan's defense. The matchup of Georgia and Ohio State was a true thriller that ended as the clock struck midnight. Ohio State played the best they had all season, and C.J. Stroud's 4 touchdowns definitely helped with that. Ohio State's passing game looked the best it had all year, and were a kick away from denying Georgia of back-to-back championships. Despite this, in the Georgia versus TCU matchup,Vegas gave the early spread to Georgia by almost two touchdowns (-13). This game came up all Georgia. Besides from a somewhat early TCU touchdown, the Horned Frogs had little life in them and fell to Georgia 7-65. 
Before any of the games, I ran a poll for SHC's student body to discover their thoughts and predictions for the Fiesta Bowl, Peach Bowl, and National Championship. 64.7% of students who voted thought that Georgia would win their matchup against Ohio State. This percentile tracked very well with experts' opinions on this game too, ESPN's matchup predictor gave Georgia a 57.7% chance at defeating the Buckeyes. 61.1% of polled students predicted Michigan to triumph over the TCU Horned Frogs. ESPN's matchup predictor agreed with this percentage, as they give Michigan a 66.7% moving to the National Championship. The student body's predictions were pretty spot on when compared to expert analysis and playoff seeding. When asked about who would be the 2023 College Football National Champion, SHC students gave a variety of answers, 11.8% of votes had TCU, 17.6% of the votes had Ohio State, 23.5% of the votes had Georgia, and the majority (47.1%) of the votes had Michigan winning the 2023 College Football Playoff title. Many were believers in Michigan for this playoff. When asked for predictions about the National Championship, Charlie York '25 said, "JJ McCarthy goes off and Michigan wins 42-38." Aidan Hickey '24 said, "Stetson Bennett and the Georgia Bulldogs crumble and JJ McCarthy throws for 400 yards." Belief in the Wolverines was as high as ever, despite being the underdog seed to Georgia, many SHC students believed Michigan would come out on top. Before the games, Wyatt Ricci '24 correctly called the dominance of the Bulldogs defense in the National Championship game when he predicted, "Georgia will allow less than 14 points in the National Championship game." Overall, about 23.5% of students were correct about the National Championship winners being Georgia, as the Bulldogs edged out Ohio State, and rolled over TCU for their second consecutive National Championship.
Leave a Comment
About the Contributor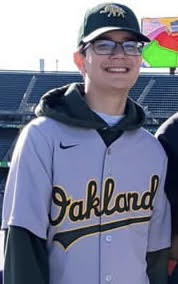 Jake Dale '24, Staff Writer: Sports



Jake Dale is a Junior student at SHC. He is excited to write for the Emerald,  and loves all things sports and pop culture. Outside of school, he...