Amanda Gorman: Hopes for the New Presidential Administration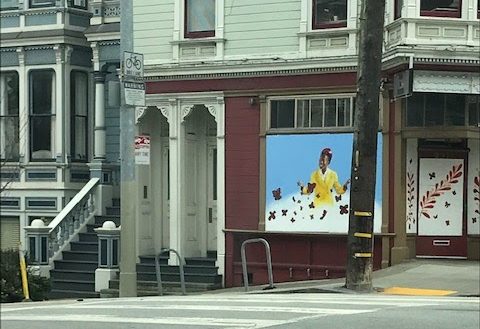 "When day comes, we ask ourselves, where can we find light in this never ending shade?" Amanda Gorman began on the 20th of January, 2021, in front of the eyes of America and much of the world. From that moment on, the 22 year-old inaugural poet became a sensation. 
Raised by a single mother in Los Angeles, California, she struggled with a speech impediment as a child. In a story that warmed the hearts of millions, Gorman found her voice through poetry, writing, reading, and on occasion, rapping "Aaron Burr Sir" from Hamilton (because of its abundance of r's, an especially challenging letter). She added in an interview that rather than seeing her difficulties forming certain sounds as an impediment, it was a gift: "I was experiencing these obstacles in terms of my auditory and vocal skills, [so] I became really good at reading and writing." Clearly she was on to something, because Gorman became the youth poet laureate of Los Angeles in 2014 and published a book (called The One For Whom Food is Not Enough) at the age of 16. Two years later, she started One Pen One Page, a nonprofit encouraging youth leaders and writers. She went on to perform her poem "In This Place: An American Lyric" before the Library of Congress, and from there the rising star attended Harvard University with a focus on sociology. During her time there, Gorman was named the first National Youth Poet Laureate.
"The Hill We Climb" was largely composed in the days following the riot on Capitol Hill, and it articulates what this country is and what it strives to be. In a time rife with fear and uncertainty, death and despair, many found hope in the rhythmic words Gorman recited. "Somehow," she said, "we've weathered and witnessed a nation that isn't broken, but simply unfinished." Notably, many of the lines in the poem resonate back to goals President Biden's campaign focused on, such as unity rather than the abundance of division that has festered in the past few years. Stated in prose by Gorman, "We lay down our arms so we can reach out our arms to one another." 
"
[I] interpreted the poem as a call to action of what needs to be done in our country.
— Kyla Lopez '21
SHC senior Kyla Lopez said she "interpreted the poem as a call to action of what needs to be done in our country." She adds that one particular idea resonated with her, "Yes, we have to withstand so many things as a country, but it is our job as citizens to close the divide, in order to build a brighter future for the next generation… I want to arrive at a point where everyone could feel free and secure, regardless of their backgrounds. Especially for my little sister, I want her to live in a country that she feels secure and proud to live in."
Aine Connolly '23 mentioned how inspiring Gorman is, and noted that she "thought it was pretty cool when she said that as a child she dreamed of becoming a president, and now she ended up performing in front of the first Black and East Asian female Vice President." Ries Chu '23 added that "[Gorman's] gotten very popular recently because she's a fresh voice, young, a person of color who is obviously educated, and — compared to the mostly older white men in the government and politics — adds a different perspective. Similar to AOC, she's drastically different from the norm." Especially for younger generations who find politicians such as Cortez a reflection of their own variety of perspectives rather than of more limited viewpoints, Amanda Gorman is a manifestation of where we're headed. Kyla Lopez reaffirmed this when she said "Amanda Gorman is becoming popularized not only for her inspirational work, but because she is someone that the youth could relate to." 
"She is only four years older than many of our students, and that has me thinking of the places you all can go and what you can accomplish!" English teacher Ms. Kuehl exclaimed, before going on to note that "so much about this past election was about what matters to socially just people…. so I think that resonated."
Amanda Gorman's poem "The Hill We Climb" was insightful and relevant regardless, but many are amazed by the fact that she is only 22 years old, for the wisdom she shared on the 2oth seemed far beyond that. She concluded her poem by tying everything together, calling out, "For there is always light, if only we're brave enough to see it. If only we're brave enough to be it."
Watch the full poem, "The Hill We Climb", performed by Amanda Gorman on Inauguration Day.
Leave a Comment
About the Contributor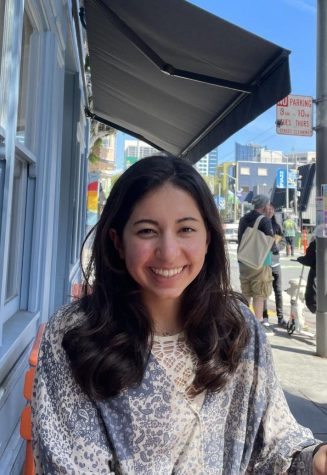 Atessa Anoshiravani '23, Editor-in-Chief
After three years of writing and editing for the Emerald, Atessa is serving as Editor-in-Chief during her final year at SHC. She's an avid bookworm and...