The Return to School Sports: Updates and Future Plans
Along with the shift to hybrid learning, SHC recently began reinstating a sense of normalcy to the school's athletic season. After the city's suspension of all athletic workouts in early December of 2020 due to a surge in COVID cases, the athletic department organized a new structure as to how school sports will play out this year. Players, coaches, and department heads are arranging new plans and hopes for the upcoming course of school sports. 
In accordance with SF county health guidelines, each sport is assigned a color-coded tier that measures COVID risk status. Athletics have been carefully organized into each tier based on their level of physical contact and ability to maintain COVID safety. Purple tier sports include Tennis, Cross Country, Golf and Track & Field, while red tier sports encompass Baseball, Girls Lacrosse, and Softball teams. In the lower-risk categories, the orange tier includes Boys Lacrosse, Soccer, Football, Volleyball, and Swimming, whereas the yellow category allows Basketball and Wrestling to begin. Currently, sports included in the city's widespread purple tier are allowed to begin practices and are hopeful for a relatively normal season. However, recently adjusted guidelines for SF youth sports may allow other seasons to commence. Several red tier sports have already begun rescheduling season start dates.  
Golf, Tennis, Cross Country, and Track & Field have been busy preparing for the season ahead. The sports that typically begin in the Fall have been the first to restore socially-distanced practices. The Cross Country team began practicing on February 2nd, meanwhile both Boys and Girls Tennis began instituting open courts for players on the 8th. While these teams are now able to practice again, the prospect of participating in games is still being determined. "We do have tentative meet and match dates for both these sports but we are still waiting on guidelines from SFDPH to see what we have to do in order to be able compete against another school," communicated Mr. Freed, the school's Athletic Director, during an interview. Starting March 1st, Boys and Girls Golf teams are scheduled to begin practice, while Track & Field will begin after the Cross Country season because it is ordinarily a spring sport. 
With this positive change in the athletic schedule, SHC student athletes in purple tier sports enjoy practicing with their teammates again and are looking forward to a safe start to their season. "After all these months being quarantined at home, it's been great to be back on the courts playing and exercising with my teammates," remarks Ella Parashis '22, a player on the Girls Tennis team. "My hopes for our upcoming season is that we all stay safe, play hard, and win!" As both Tennis and Cross Country teams commence practicing, players remark on experiencing a new athletic season with COVID guidelines and training circumstances. A member of the Cross Country team, Reese Wellbeloved '23, communicated, "The workouts have been on Zoom and in person in small groups, by gender and cohorts. I hope that we can continue to practice in person and that we are still able to have somewhat of a season, with races if possible." Golf will be practicing at the Presidio Golf Course driving range, with matches planned for late March. "I am hoping to be able to practice at the driving range and soon be able to have tournaments once again. I think this will be manageable due to the fact that golf is an outdoor, no contact sport," said sophomore Macie Andruha, a member of the Girls Golf team.  
In addition to the excitement of returning players, purple and red tier sports are planning to host tryouts for new athletes in the coming weeks. As student athletes are checking for updates, the school is taking all necessary precautions by having athletes fill out several COVID health and physical forms. Until other sports are able to officially start their seasons, outdoor fitness pod workouts and exercises that follow public health safety guidelines will be permitted.     
"
Whatever sports are able to be played this year we constantly are reminding people that the experience will be like no other that they have experienced in those sports.
— Mr. Phil Freed '80
As the school is waiting to hear which sports will be approved to play in the city, coaches are preparing for their return and players are hoping to play with teammates again and rekindle their skills. "I'm really looking forward to getting back onto the court and playing again, but on top of that the sportsmanship and team building that develops throughout the season," commented Brandt Dobson '23, who will join the Boys Volleyball team once the city approves of the season start date. Real progress is being made. The Girls Lacrosse team, for example, has moved their season's scheduled start date up to February 22nd rather than in mid March. The team's first practices of the season will be next week.
While remaining flexible to constantly changing guidelines, the athletic department is planning to move further in their efforts to reinstate athletic seasons. "Our plan is that we get as many sports up and running as is allowed.  […] Whatever sports are able to be played this year we constantly are reminding people that the experience will be like no other that they have experienced in those sports," shared Mr. Freed. While season start dates begin to adjust, players and coaches will experience a new routine and protocol for season games and practices.  The SHC sports community must remain patient and optimistic for future season updates, as progress is made with each coming week.
View Comments (2)
About the Contributor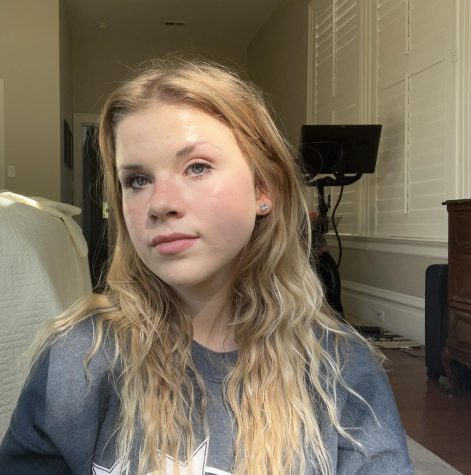 Katharine Biggar '23, Opinion Editor









Kat Biggar is one of the Opinion Editors and is excited to continue contributing to the Emerald. Apart from the newspaper, she is an...