SHC's Favorite TV Shows
Do you have nothing to watch this summer? The Emerald has compiled the ultimate watch list to help you find the perfect show. Students were asked about their favorite TV shows, the plot line, and streaming platform. Here were some of their favorites! 
---
Manifest – Drama, Supernatural
Streaming Platform: Netflix
It appeared to be just a regular, though slightly turbulent ride for those on the flight. However, when Flight 828 lands, it is revealed the plane disappeared for 5 and a half years. Shortly after their return, the passengers discover they may be intended for a higher purpose through their "callings." We can't wait for Season 4 Part 2! 
Jane the Virgin – Romance, Drama
Streaming Platform: Netflix
Anna Lloyd '26 describes the plotline as "A woman accidentally gets pregnant through artificial insemination and then it's basically just a lot of drama between all the characters." Wow!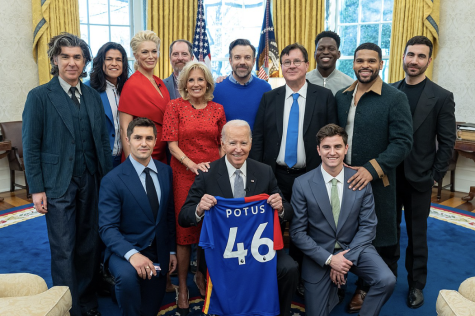 Ted Lasso – Comedy, Sports
Streaming Platform: Apple TV
In an attempt to drive her ex-husband's soccer club into the ground, Rebecca hires an unqualified American football coach to manage a British soccer team in this feel-good comedy. Can't wait for the next episodes! 
Gilmore Girls – Comedy, Drama
Streaming Platform: Netflix 
This show follows the lives of a tight knit mother-daughter duo living in a small Connecticut town. Lorelai and Rory Gilmore express witty yet charming attitudes, attracting many SHC students to the show. Leah Schmid '26 tells the Emerald Gilmore Girls is her "comfort show." Be sure to check it out!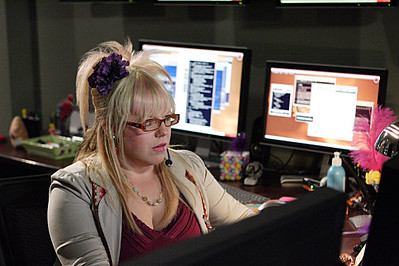 Criminal Minds – Mystery, Thriller, Action, Crime
Streaming Platform: Hulu  
Members of the "Mind Hunter" team, a subsection of the FBI, try to catch the country's most dangerous "criminal minds," each character bringing a different strength to the work at hand. Kate Gregg '26 describes Criminal Minds as "very entertaining and always keeping the viewer engaged." We'll be watching on the edge of our seats! 
The Bold Type – Comedy, Drama
Streaming Platform: Freeform, Hulu
Working together to publish a global women's magazine, the staff of Scarlet grows closer together, finding their individual identities. Stephanie Wong '25 described it as "exhilarating, captivating, and dramatic." Definitely bold! 
Modern Family – American Sitcom, Comedy
Streaming Platform: Hulu
Gianna Minella '26 tells the Emerald, "It's about one big family and follows each of their lives as they go through all their experiences…It's really funny!" Sounds like the show to watch for a good laugh! 
 Friends – Sitcom, Romance, Comedy
Streaming Platform: HBO
Maia Rinaldo '26 describes the show: "Friends consists of seasons upon seasons full of laughter following a friend group who eventually turn into a tight-knit family." We can't wait to rewatch!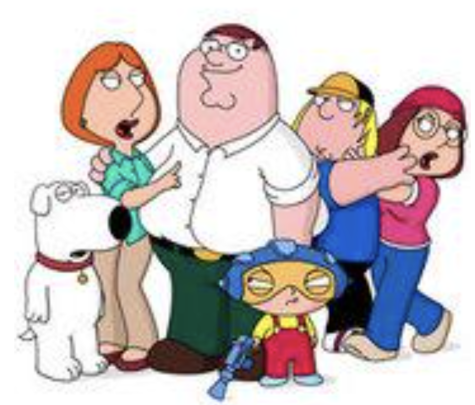 Family Guy – Comedy, American Sitcom
Streaming Platform: Fox, Hulu
This classic American sitcom follows the lives of the Griffin family. Each member has a different story to tell, one to fit everyone's different favorite plotline. 
Derry Girls – Sitcom, Comedy
Streaming Platform: Netflix
Mattigan Tanko '26 explains the plot: "It's a show about five teenagers living in Londonderry, Northern Ireland in the '90s – during the conflict between Ireland and Britain. Mainly, the show is about the teenagers' lives, but in every episode there is a major element of conflict that is explained." 
Outer Banks – Drama, Romance 
Streaming Platform: Netflix
Claire Bessette '26 describes the plotline as "A hunt for a legendary treasure on an island divided between the haves and the have-nots…It's a great show!" 
Queer Eye – Reality 
Streaming Platform: Netflix
Sam Meraw '25 describes the show as a group of five queer-identifying men who "go around neighborhoods improving people's lives mentally and physically. Intriguing! 
The Haunting of Hill House – Chilling, Horror 
Streaming Platform: Netflix
Anthony Troung '25 describes this show as "a story about a family living with the trauma of their childhood in Hill House. They are haunted by ghosts and visions that all tie back to the house they grew up in… It's so underrated!"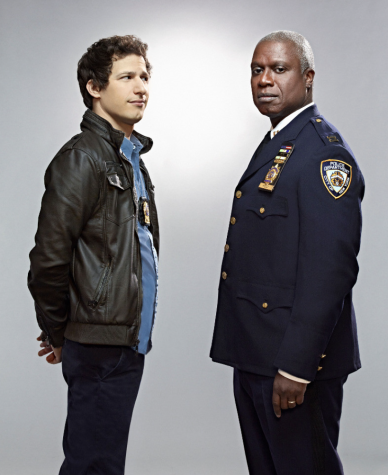 Brooklyn 99 – Sitcom, Comedy
Streaming Platform: Amazon Video, Apple TV, Vudu, Peacock, YouTube
Detective Jake Peralta's carefree attitude changes in this comedy cop show when no-nonsense Captain Ray Holt becomes the new commanding officer of his NYPD precinct. Why watch? Valentino Vitolo-Giorni '26 sums it up nicely: "Andy Samberg." 
Law and Order – Drama, Crime, Mystery
Streaming Platform: Sundance (cable)
Bridget Panina '24 tells the Emerald, "Law and Order follows a crime, the subsequent investigation, and legal proceedings. It takes place in New York City." How interesting!
---
Whether it's a show that has been running for decades or a program that has just released its first season, SHC students have great TV taste. The Emerald is excited to start watching SHC's recommendations! What will you watch next? 
Leave a Comment
About the Contributor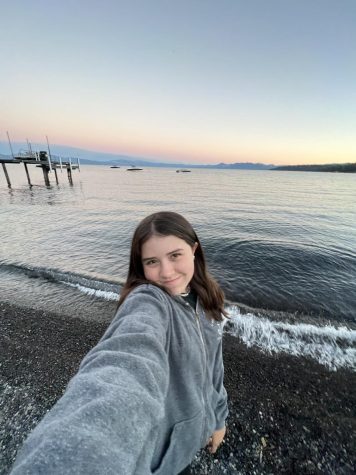 Tess Corvera '26, Staff Writer



Tess, a current freshman, is a staff writer for the SHC Emerald. In her free time, she enjoys playing lacrosse, baking, hanging out with friends,...