Moving On: Some of Faculty Members Leaving or Retiring from Sacred Heart Cathedral
As the 2021-2022 school year came to a close, some faculty and staff prepared for their new careers and adventures. Interviewing teachers who have served our school community for up to (and over) 20 years, the Emerald asked four of the departing faculty about their experiences while teaching at SHC and their hopes for the future.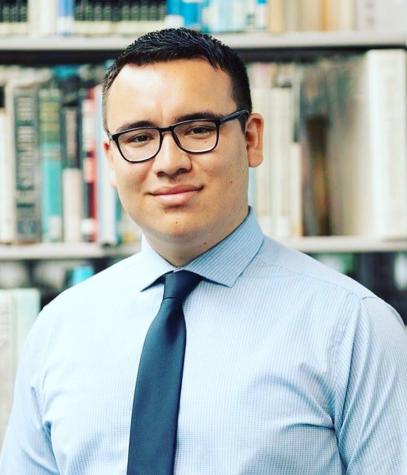 Mr. Hermes Ruiz, a chemistry teacher, begins to teach in Berkeley while completing lab work. Teaching chemistry, math, and computer science classes last year, he reflects on his experiences with his students and coworkers, recognizing the power of the Sacred Heart Cathedral community. When asked about the connections he formed with his coworkers and students, he said: "I know I can count on everyone here when I visit again. Overall, there are so many memories to choose from, but I enjoyed every minute of it." 
Beyond the chemistry and computer science classes to his teaching outside of the classroom through the Kairos senior retreat, he hopes to carry his experiences into his future. "I am very grateful to not only teach my students but get to know them personally as well," Mr. Ruiz writes. "It is amazing getting to know a lot of my students because it builds a better relationship with them and you end up being more understanding." He explains that in addition to the tight-knit community, he would like to thank "the Lasallian Christian Brothers as well because they strengthened my faith and they guided me these last three years." Although Mr. Ruiz's school wide presence will be missed, he plans to visit whenever he can..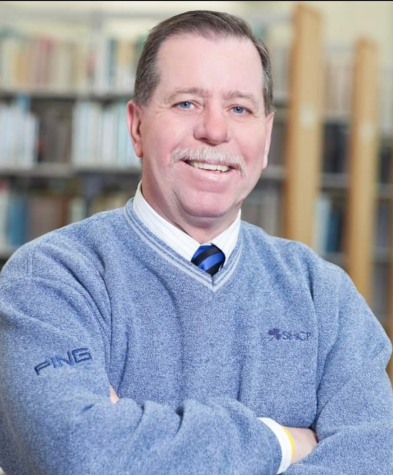 Mr. Burke, a coach and Admissions Director now retiring from Sacred Heart Cathedral, remembers some of his fondest memories while serving within the community. When asked about his most treasured recollections here at SHC, he said "Seeing my children graduate from SHC [and] the friendships I have made with students and adults in our community" are two of the many strong memories during his time as a faculty member.  
Sacred Heart Cathedral has opened the door to many opportunities for Mr. Burke, and he treasures both his ability to coach, assist in admissions, and teach Social Studies and English over the course of his 43 years at SHC. He explains that as the Admissions Director, he had the chance to "give back by going out and telling SHC's story and bringing in great students and families." This opportunity helped him to grow with both his personal connections to the school as well as helping to bring together the people that now make up both the student and parent bodies. As he moves on to retirement, Sacred Heart Cathedral will remember the lifelong impact he will leave on the school community and the countless individuals he's served during his time here. As a member of the class of 1970, Mr. Burke has spent countless years working in and with the SHC community to share with others Sacred Heart Cathedral's welcoming atmosphere and connected faculty and student body. With a school that greatly values alumni, the community will hope to still see him at different school events and the school has renamed the admissions wing in his name. However, he will be missed as a valued member of the administrative team.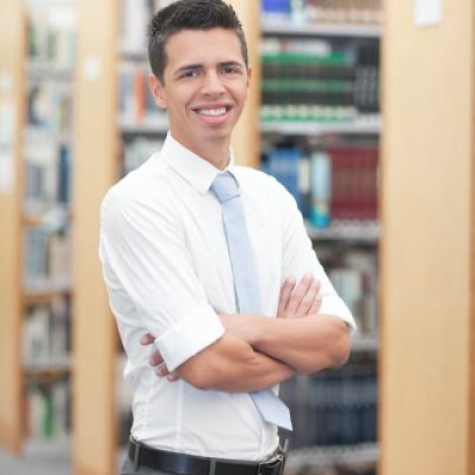 Dr. Ish Ruiz, a religious studies teacher, plans to take his experiences at Sacred Heart Cathedral into his future career endeavors. When asked about the impact SHC's community had on him, he expressed a great sense of appreciation for the student-led motivation that takes place within our school. Dr. Ruiz stated, "My favorite memories all involved student activism. Whenever I saw students going above and beyond their required coursework and additional requirements and willingly putting in the effort to build a more just world and a more inclusive community, that is when I realized that SHC is an incredible place that I am lucky to be in." 
The Emerald then asked about any advice that Dr. Ruiz would offer to anyone that may enter SHC's doors, both faculty members and students, to which he replied, "Be yourself always. Be kind always. Be prepared always." Along with communicating with one another clearly, he advises "to assume the best in people at SHC." To Dr. Ruiz, these are some of the key steps that we as a community can take to continue to better grow in ourselves and each other.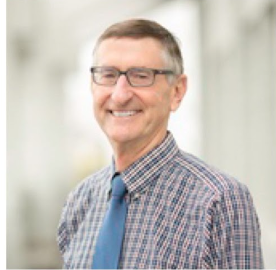 Another valued member of Sacred Heart prepares for retirement, Mr. Schmitz, the Director of Community life, expresses his appreciation for the Vincentian leadership classes and the importance of living in the moment. During Mr. Schmitz's time within the SHC family, he described the necessity of relationships. "Academics are vitally important," says Mr. Schmitz, "but students will learn so much more if the learning is fun and they like their teacher." Mr. Schmitz emphasizes that by doing this, students can all embrace the moment together as it is important to know that everyone in the community has their own story.
Similar to Mr. Ruiz, Mr. Schmitz sees great value in the experiences and relationships formed through the Kairos retreat. He says the ability to introduce Kairos to the SHC community allowed him to experience and watch the transformation that takes place among the students and teachers. He also expressed gratitude for the large amount of school spirit that takes place within Sacred Heart Cathedral. "Watching amazing theatrical, vocal, and instrumental performances by our students, going to exciting Bruce-Mahoney games and other SHC athletic events, and seeing our spirited rallies" were some of the amazing memories he said filled his time at SHC.
Ms. Payawal taught ASL during her time working at Sacred Heart Cathedral. As she begins to teach at a new school she remembers how much the SHC community has meant to her and can't wait to embrace her experiences in her new endeavors. "One thing I have taken away from my experience at SHC," Ms P. says, "is how special tradition and culture can be not only within our SHC community, but in sharing it with others beyond the walls of SHC." With this, she hopes to "embrace the various charisms and service driven love that our school community values." Although she will miss the familiarity and homey feeling of SHC, she's looking forward to spending more time with family across the country and is excited about "more beach days in Pacifica and exploring the surf and outdoors that way."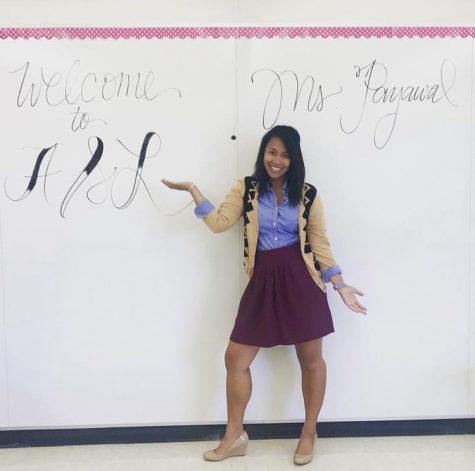 As Ms. Payawal begins a new chapter, she leaves advice for both future faculty and students that may be stepping into our school this year. She advises teachers "not to be what you think a teacher for whatever class ought to be like, but rather be who you are and allow that to organically guide your instructional style." She says that it's very important as teachers to "embrace something positive in your work day, and lean into your new work space with a sense of balance and love for what you do." Along with her advice for staff, she tells students to "remember that what you put in is what you will get out of your experience over the next four years of your academic, social, and spiritual journey" and therefore she says "it's important to be kind and compassionate towards others because everyone has their own story and their own experiences that shape who they are as individuals."  Ms. Payawal's influential advice and her hard work within the World Languages department will remain in the SHC community for years to come.
As these valued faculty members start new chapters, we appreciate the bonds they've created while here and look forward to their accomplishments in the future.
All departing faculty and staff:
Janet Shapiro
Steve Franceschi "Coach Fran"
Nell Jeffrey (English)
Brooke Borwell 
Janice Kristanti
Erin Quint-Cramer
Kristy Chun
Geoff Hunt
Brother John Hoover
Nicholas Purves
Andreana Villa
Ramiro Flores
Leiana Payawal
Sheri Lo Giudice
Andrew Shahamiri
Veronica Zermani
Mike Knapp
Nick Michels
Dan Baer
Leave a Comment