The Vaccination of SHC Faculty & Staff
With the reopening of schools across San Francisco, the demand for vaccinations in the city is escalating. Since February, vaccines have been allocated to teachers and essential workers in order to reduce the likelihood of infection. In California, as of March 13, over fifteen million vaccine doses have been delivered, ten million administered, and seventy percent of doses have been given out. Despite this progress, federal supply has been short and insufficient, which has hindered the vaccinations of many people around San Francisco. The state of California has vaccinated millions of people but there are more who are eligible to be vaccinated and cannot schedule an appointment. California Governor, Gavin Newsom states that "the only constraint is manufactured supply." San Francisco officials say that supply of vaccines changes daily, therefore if this unpredictable pattern continues, it may take until summer to vaccinate all adults.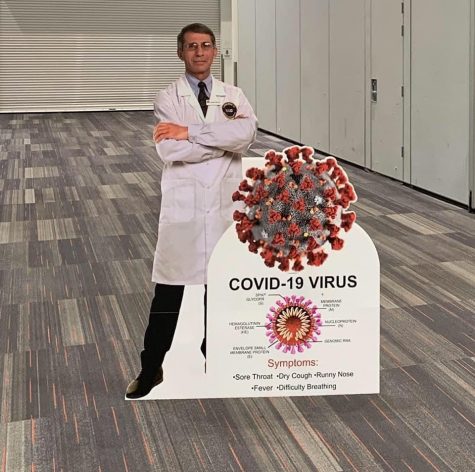 Amidst all the chaos, SHC teachers and faculty have worked vigorously to receive their first and second doses of the Covid-19 vaccine. The supply of vaccines and scheduled appointments are dependent on the safety of teachers when attending school, so shouldn't teachers have easy access to get their vaccination instead of being put on waitlists? In early March, SHC teachers asked themselves the same questions. On February 5th, San Francisco officials explained that "The city's new mass vaccination site at the Moscone Center will be able to dole out 10,000 shots per day. Of course that comes with a big caveat: It all depends on how many doses the site receives." English instructor, Ms. Aninag, reports, "Because I'm in the classroom most of the day, it was hard to find time to go online and schedule an appointment especially when there are so many different sites offering vaccines. It took a lot of time to go through each site, only to come up against a dead end." SHC faculty and teachers, all in the same position, had to rely on each other during these difficult times. Ms. Aninag explains, "Fellow SHC faculty and staff members were integral in helping me (as well as others on staff) secure a vaccine appointment. Many of my colleagues simply shared links to state government websites like myturn.gov or forwarded useful information about how they had been successful in getting the vaccine and/or an appointment." When encountering these hindrances when scheduling an appointment, teachers turned to the city for help. Algebra instructor, Ms. Gresh reports that "if teachers were having difficulty getting appointments, they could contact SFDPH and they would help set one up! SFDPH did a great job of trying to help all teachers in the city get their vaccinations!"
After all the endeavors to receive their vaccines, numerous faculty and teachers have received their first dose of the Covid-19 vaccine and many have their second dose scheduled! All their experiences differ, but they mutually agree on one thing: the vaccine provides a reassuring feeling of hope. Of course, there are many questions and worries surrounding the dangerous or uncomfortable corollies that come with receiving the vaccine; arm soreness, symptoms of a cold, headaches, fatigue, etc. Mr. Farrell reports that he "didn't have any side effects" after his first dose, and Ms. Freudenburg says that her "arm was a little bit sore that night." Ms. Gresh reflects on her experience, recounting, "My first dose went very well, with just a sore arm for a day or two but no other symptoms."
"
I can see the light at the end of the tunnel."
— Ms. Kim Freudenberg
With the rise in teachers returning to school vaccinations have provided a sense of relief, in fact many teachers describe the vaccine as an extra layer of protection. SHC faculty and teachers have shared their gratitude and joy after being vaccinated, and although we still have a long way to go Ms. Freudenburg says, "I see a light at the end of the tunnel." Mr. Farrell says he was "glad he got it," and counselor Ms. Rivera shares, "If I could use one word to describe how I felt after, I would say: hopeful."
After one long year of persevering through a global pandemic, we have experienced highs and lows, but if one thing is for sure, it is that the future is full of optimism. At SHC, teachers and faculty have gone above and beyond to keep students safe and healthy at school, risking their own health to create the most productive and enjoyable academic experience. As months pass we hope to see every SHC faculty member get vaccinated as we head to a better and brighter future!
View Comments (1)
About the Contributor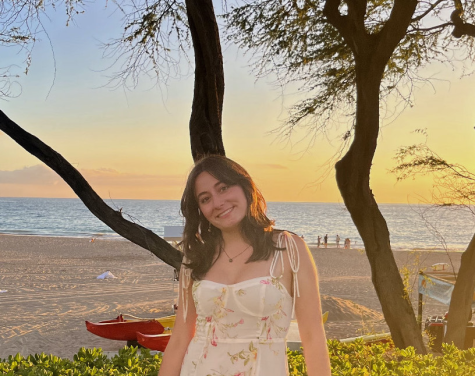 Isabella Rinaldi '24, Assistant Editor-in-Chief



Isabella is in 11th grade and is the Assistant Editor-in-chief for the Emerald this year. She helps organize publications, does assistant editing,...