How SHC Stays Active at Home
As we near the end of our second month of sheltering in place, The Emerald  has asked students and faculty to reflect on their lives in quarantine. We conducted a general poll of the SHC student body, in addition to contacting many teachers, coaches, and student-athletes about how they exercise at home. As a result of the decrease in freedom and mobility, students and faculty alike have found that their exercise routines have completely changed. Without practice, lifting, or access to the fitness center, they've come up with new ways to stay active, even if indoors. 
When asked how their amount of time spent exercising has changed, just over 30% of the student body responded they have been exercising more than usual. 22% of students reported they have been exercising the same amount and 48% said they have been exercising less than usual.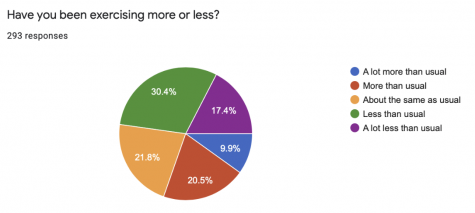 According to the survey, the most popular forms of exercise among students are walking, jogging, biking, and yoga. These activities prove to be extremely popular because they involve little or no equipment and do not require any prior experience. They also allow students to leave the house and get some fresh air. 
Many students do not have access to traditional equipment and have been forced to get creative with their physical activity. A couple of students reported that they had been dancing for exercise using Just Dance Now and online videos. Others said they have been doing YouTube workouts from Chloe Ting and other influencers. 
We reached out to ask several faculty members and student-athletes to share how they've been staying active over the past months. Here's what they had to say:
"I try to exercise daily. Normally I do a 10-minute yoga stretch when I get up.  Then I try to walk/jog 2 miles later in the day. I like yoga because you really only need a mat (and you don't even need that!).  There are also a lot of on-line workouts these days that don't require equipment. My favorite yoga pose is the "reclining pigeon" pose." (Ms. Momono, Director of Athletics)
"I've been taking advantage of my extra free time to try and focus on my health. I've been running with my mom every day and doing ab workouts. Not only does the exercise make me healthier, but it also keeps me in a positive mindset during quarantine." (Sasha Hopewell, '22)
"I go on hour-long bike rides on residential streets in my neighborhood pretty frequently. I also have been doing a lot of walking and I've been going down streets that are only a couple blocks away but I have never been on. Lately, I've also been going to Mr. Villanueva's fitness class 3 times a week, and it's really tough!" (Mr. Farrell, School Counselor)
"Although I have been exercising less than usual, I have been making sure to get exercise by going on walks with my dog and doing push-ups." (Paddy Dineen, '23)
"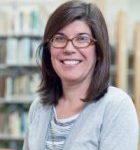 "I am definitely making an effort to exercise every day which consists of neighborhood walks/runs and my husband and I have started doing daily yoga sessions off Youtube between work/classes."
— Ms. Kuehl, Instructor of English
"I am definitely making an effort to exercise every day which consists of neighborhood walks/runs and my husband and I have started doing daily yoga sessions off Youtube between work/classes." (Ms. Kuehl, Instructor of English)
"My husband and I are hiking 5-7 miles twice a week either in the Presidio or Land's End areas. So I am probably working out more now than I did before the shelter in place. But it keeps us from getting bored. My favorite exercise right now is bear crawling up and down my hallway, it exercises my shoulders, arms, and core!" (Ms. Kleckner, Instructor of Science)
"Over quarantine, I have been doing Zumba workouts off YouTube in my basement with my sister. They are free and are a good full-body workout." (Sydney Scott, '22)
Considering how various venues (gyms, fields, etc) for exercise have been closed, it is truly remarkable how much of the student body continues to be active. Several teachers have been hosting exercise classes via Zoom or Google Meet on Founders' Fridays and encourage students and faculty to join. As Ms. Nastari said, these classes are a great way "to connect and reflect with our amazing SHC community." Furthermore, they also teach our community new skills to apply while stuck at home. These classes are a testament to students' adaptability and dedication to building the SHC community and remaining active throughout distance learning.
About the Writer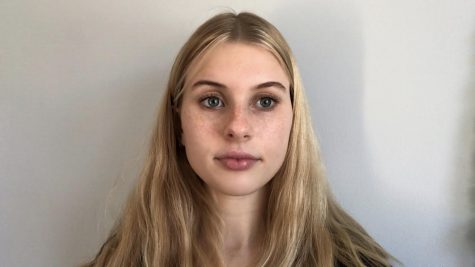 Margot Hart '22, Assistant Editor-in-Chief
This year, Margot is serving as Assistant Editor-in-Chief. Along with being a member of The Emerald, she plays tennis, sings in SHC's concert choir, and...