The Bruce Mahoney!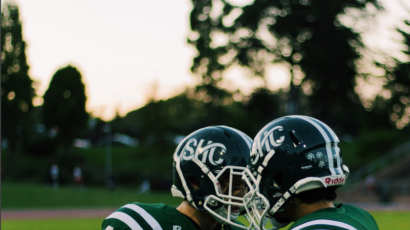 At the beginning of each school year, a sense of optimism over yet another year of the Bruce-Mahoney football game floods the SHC campus. The Bruce-Mahoney series consists of three games, starting with football, that determine who (SHC or St. Ignatius) takes home the Bruce-Mahoney trophy at the end of the school year. One may question who's winning the game, but the importance that the Bruce-Mahoney has on SHC, as well as its archrival, St. Ignatius, is unquestionable. Transcending time, the Bruce-Mahoney has remained the major source of school spirit for both schools. "Beat SI," is undoubtedly one of the unofficial SHC rally cries. A successful school year can be defined by whether the Bruce-Mahoney trophy is housed on the third floor of the LaSalle Campus here at SHC. To put it bluntly, many students couldn't care less about the overall success of our athletic teams, except for one series: THE BRUCE MAHONEY!
So far this season, SHC's offense has struggled, while our defense has been solid. At 2-3, SHC is coming off a close 14-0 loss to one of the best teams in the WCAL, St. Francis. By traditional measure, it would seem that SHC carries much more momentum coming into the game (SI is 0-5). However, our offense has been quite uninspiring, making me more apprehensive than I would like to be in predicting an SHC win. With three quarterbacks that have never played football for SHC before, this was to be expected, and our hopes lie in improvement over the next week and a weak SI defense. Friday's game against St. Francis was the first game that our new starting quarterback, Cian Dowling '21, was eligible to play. Dowling came over from St. Ignatius, and has the opportunity to lead SHC to a win against his former school. He brings a gunslinger mentality that pairs well with the running abilities of Anthony Heard '19. Through 5 games, Heard has over 550 total yards, with 5 touchdowns. To beat SI, Heard will need to continue this magic. The wide receivers, lead by Levar Watkins '19 need to get open downfield in order to produce opportunities for Dowling to be successful in what he does best, throwing the ball. "We just need to execute," adds Dowling. The defense, which has only allowed 17 points per game, should hold up well against SI's weak offense, and I predict that Saint Ignatius will end up with no more than 14 points.
Saint Ignatius has struggled all season, going 0-5 up to this point, with three of the games being complete blowouts. Part of their demise could be attributed to the strong schedule that they have had to cope with, but their defense has not shown many signs of being anything near decent. Their offense is quite similar to ours with a quality running back, in Mark Biggins '19, and a young quarterback in Teddye Buchanan '20. We should see a healthy dose of carries to both Biggins, and star sophomore running back Jahsai Shannon '21. Although they should put some points on the board, I don't expect more than 14 points out of the SI offense (due to SHC's stellar defense). On the defensive side, SI has allowed 34 points per game, and I believe that Heard will be able to break away for at least one touchdown against SI's weak defensive line. Hopefully, Dowling will be able to throw for a touchdown as well. If that happens, I have no doubt that we will come out on top.
Although SI has been historically dominant in the Bruce-Mahoney football games, the teams match up extremely well this year, and are actually quite similar. We can expect to see a heavy dose of carries to Biggins and Heard, and more limited passing attacks from both sides. If the SHC defense holds up like I believe they will, and we're able to score at least 14 points, I believe we'll be leaving Kezar victorious. Either way, it'll be up to our basketball and baseball teams to keep the trophy home.
Prediction: SHC- 14 SI- 7
About the Contributor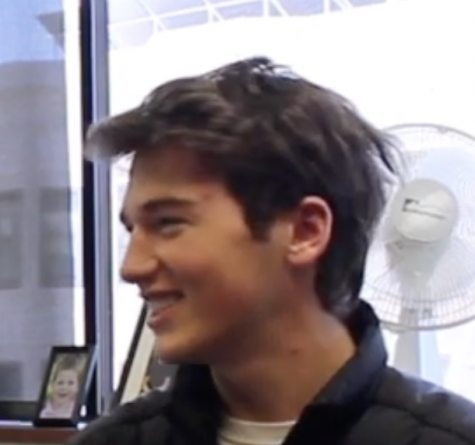 Eric Coestad '21, Editor-in-Chief
This school year, Eric is proud to have the opportunity to advance The Emerald's storied history as Editor-in-Chief. He is in charge of our direction,...