Looking Back on Last Year's Wildfires: Current Conditions and How to Help
As we approach peak fire season in California, it's interesting to look back on the circumstances last year and notice how this annual pattern of wildfires has endured despite all the changes that occurred since 2020. This article is split into three sections. The first was written in October 2020, with details of the wildfire conditions during that time. The second was written in October 2021 and contains both reflections on changes and an explanation of current circumstances. Finally, a third section provides resources on how to help combat wildfire risk and help affected communities.  
____________
October 1, 2020:
Even amidst the COVID-19 global pandemic, many communities across California have faced an ongoing surge of wildfires. California has been famously referred to as "the Golden State," because of its vast fields of poppies and the gold that was hidden throughout its hills. Now, this nickname gains another meaning as the state experiences one of the worst wildfire seasons in California history. 
In the last five years alone, California has sustained roughly 330 major fires, a number that continues to rise as the toll of 2020's worsening conditions plays out in blazes. 2020 has been a record year for wildfires, with more than 4.1 million acres burned and over 8,500 fires in total. These wildfires destroyed over 9,200 structures and, though waning, continue to smolder in northern areas, reports a CapRadio article.
The cause of these wildfires can be traced back to multiple sources. The state's arid landscape, drought years, and high temperatures provide a tinderbox for climate change to ignite. In addition, the state experiences many man-made ignitions from downed power lines, amplified campfires, and burned debris. However, at its core, California's wildfire dilemma can be attributed to climate change and warming temperatures, allowing for fires to catch more easily and with unprecedented intensity. "[If] the debate is about climate change, just come to the state of California, observe it with your own eyes. It's not an intellectual debate. It's not even debatable any longer," California governor Gavin Newson announced after the North Complex Fire. "We're experiencing what so many people predicted decades ago." This record heat is making fires larger, more dangerous, and more expensive to fight. If conditions are exacerbated further, California's fire season will become a year-round phenomenon.  
President Trump approved the disaster declaration for California on October 16th after previously denying federal funding. This means that California residents at risk from fires are now eligible for various types of aid, such as housing grants, and other programs to assist those recovering from the flames. During a visit to California in September, the President claimed, "I don't think science knows" when asked about the fires in regards to climate change. Miles Taylor, who served in the Department of Homeland Security, says that Trump's initial refusal of the disaster declaration was tied to political interests. "[Trump] told us to stop giving money to people whose houses had burned down from a wildfire because he was so rageful that people in the state of California didn't support him, and that politically it wasn't a base for him," Taylor claimed in a statement endorsing Democratic presidential nominee Joe Biden.
Meanwhile, the effects of the wildfires linger. In farming and ranching zones, fires pose a threat to livestock and crops and have taken a massive toll on the agriculture industry, which employs more than 400,000 people statewide. The disasters are killing off cattle, tainting grapes in vineyards, and burning acres of produce fields across the state. Fires have also forced tens of thousands of residents to evacuate their homes and businesses, causing many families and individuals to flock to relocation centers and hotels available for lodging. After dealing with the circumstances of evacuating, they are also at a higher risk of getting COVID-19 from gathering in such populated indoor spaces.     
However, these wildfires are not only affecting the communities that border or are directly within the flames. Smoke generated from these fires has cloaked the skies across California. An article from NPR concluded that nearly 50 million Americans, about 1 in 7, have experienced at least one day of harmful air in 2020 thus far. Having experienced unhealthy air quality, people who suffer from respiratory health conditions that put them at risk for COVID-19 face an added difficulty. Additionally, when the smoke set in, sports practices had finally begun and restaurants were newly permitted to open up outdoor areas for seating. However, because the smoke made outdoor activities unsafe, events were canceled and businesses were forced to shut down. This inability to spend time outside placed a significant damper on the mental wellness of residents across the country, limiting outdoor exercise, socially distanced interactions, and even the ability to crack open a window. Homeless individuals, in particular, have been substantially affected by the air conditions because many live primarily in the streets and were constantly inhaling smoke throughout the day. The poor air quality has contributed immensely to the continuous wave of unfortunate situations in 2020.         
When asked about how the fires affected their daily lives, the SHC community replied with a range of individual experiences. The smoke impacted the routines and regular habits of students living both in the city and around the Bay Area. Zoe Perez '23, who resides in Marin County, communicated, "I would usually go out to walk my dog twice a day, but my parents wouldn't let me out of the house because of the smoke, and my dad's car was covered in ash every day." In another account of how the fires affected a San Francisco resident, Nicole Mabborang '23, said, "I have to close my windows a lot due to the foul smell from the fires. Usually, I would go out just to take a walk, but since the smell is strong and the air quality is reported as unhealthy, I am unable to." "I was not able to go outside of my room since I have asthma and only my room has air purifiers, so I stayed indoors more than before," Samantha Liang '22 added.
These intense periods of unhealthy air quality impacted not only the student body but all members of the school community. "I will say the general eye fatigue from Zoom and increased screen time, coupled with smoke irritation made school a little more problematic," noted Ms. Kuehl, a teacher in SHC's English Department. "Students are on Zoom and screens as much as anyone, and the decreased air quality just made everyone feel worse, physically and mentally."
There are still roughly 20 fires burning in California. These numbers will continue to fluctuate as the fire season endures, and more damage will occur as rapid growth rates from these blazes cause circumstances to change each night. However, we can still create positive progress and lead the way towards providing more relief efforts and assistance to those who need it. Together, we have the power to achieve a common goal—putting an end to these wildfires.
____________
October 10, 2021:
While last year was record-breaking in the number of wildfires and land burned, Californians have experienced extensive damage in 2021 despite fires burning around half as much acreage as the previous year. Reaching nearly 2.5 million acres affected, there have been roughly 7,800 wildfires compared to the 8,700 last year. Although the rate of fires has slowed in the past few months, the Maxwell Fire is still active in Trinity County and is 70% contained as of October 9th. The Dixie and August Complex fire, each burning nearly 1 million acres, have significantly defined the nature of this season.  
Recent concerns have focused on northern California, where most of this season's fires have transpired and continue to impose effects with lingering smoke and burned structures. Sequoia trees, in particular, have fallen victim to the KNP Complex fire which prompted a mandatory evacuation of Sequoia National Park. These ancient sequoia groves have sustained a plethora of fires, and showcase just how monumental these phenomena can be. However, as the frequency of fires has lessened, SF Chronicle shares that experts predict the Bay Area and Sacramento Valley will experience an increased fire risk in this next month or two, due to the recent uptick of the Diablo winds, which bring in warmer conditions perfect for the spread of fires in the area's dry environments from the lasting state-wide drought. 
Fires are extremely costly, due to an exorbitant amount of resources needed to combat them. Affecting lives in the form of employment, homes, and transportation, they play a large role in an area's economy. In addition, the handling of fires has been at the forefront of California's politics and a national debate about climate change. In fact, Governor Gavin Newsom issued a $15 billion climate package on September 23rd, marking the largest investment in state history. From this fund, $1.5 billion went towards preventing wildfire risk by clearing dead trees and dried brush in forests. With governmental efforts such as this, the state and nation are taking important steps towards diminishing the wildfire threat as much as possible.         
      Living in California, we are often desensitized when it comes to the yearly fire season. However, it's important to remain empathetic towards affected individuals and vigilant about taking preventive measures and staying aware of circumstances in your everyday life. 
____________
Concrete ways to help:
As we pray for the families affected and the first responders in action, it is easy to feel powerless. However, there are a number of organizations and institutions that could use your help to combat these frightening flames. Organizations such as the California Fire Foundation provide financial support for firefighters and their communities. Other places to donate include Latino Community Foundation, which assists Latino-led organizations that give families displaced by the fires additional support. Donating to organizations such as these enables them to allocate funds how they see fit: towards struggling communities and for important relief efforts.
Other places to support:
Greater Bay Area Central Coast Wildfire Relief Fund
California Wildlife Relief Fund
In addition to donations, you can also help by adopting from your local pet shelter. Thousands of animals and household pets were displaced by these raging wildfires and later rescued by animal shelters across California. Adopting one of these animals would not only give them a chance to live a safe and happy life but could add a great deal of joy and cuteness to your own!  
If you aren't able to provide a home for a new pet, there are still many ways to help these fuzzy friends! If you donate to Pawsitivity Service Dogs, one hundred percent of your generosity will fund emergency rescues, access to medical attention, and wildlife shelters. The Hopalong Animal Rescue seeks volunteers, drivers, and donations. Trying to recover animals covered in ash and with burned paws, Hopalong is providing services to animals and needs our help.
Additional animal resources:
Hopalong Animal Rescue Adoption
Finally, you can contribute towards prevention and recovery by reviewing Cal Fire's online wildfire plan that lists preventative measures Californians can take to hinder the frequency of wildfires. You can donate to the One Tree Planted foundation in order to both help ecosystems recover from fire damage and suppress the likelihood of future flames. To stay educated on the status of wildfires, you can visit SF Chronicle's California Wildfires section, which includes articles on the season's developments. Finally, make sure to check out Cal Fire's active fire map which showcases current fire incidents and their conditions with daily updates.
Leave a Comment
About the Contributors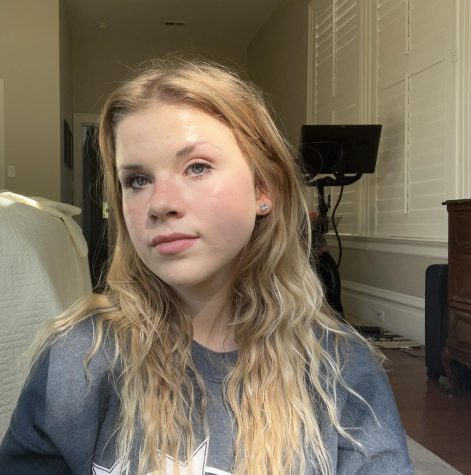 Katharine Biggar '23, Opinion Editor









Kat Biggar is one of the Opinion Editors and is excited to continue contributing to the Emerald. Apart from the newspaper, she is an...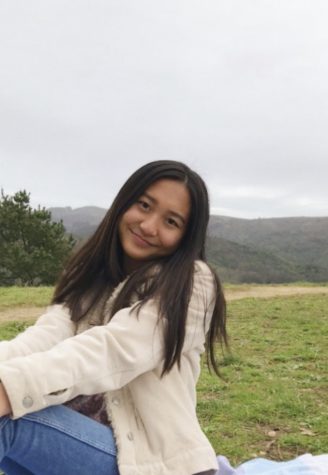 Scarlett Goh '23, Director of Seamus Wired Podcast
This is Scarlett's third year writing for the Emerald, and she is super excited to continue being a youth voice. Outside of the Emerald, she is a part...