Why Heart in Motion is a Valuable Volunteer Opportunity
Why Heart in Motion is a Valuable Volunteer Opportunity
SHC's motto is "Enter to Learn, Leave to Serve." With the annual volunteer fair for juniors coming up, I thought I would share one of my favorite volunteer opportunities that allow me to serve. Heart in Motion is a non-profit volunteer and leadership organization. Their volunteers help out at race/run events and the proceeds from these runs go to charities such as UCSF's Helen Dillar Family Comprehensive Cancer Center, Berkeley Public School Fund, Kaiser Permanente, Make a Wish Foundation, etc. Volunteers check people in, pass out t-shirts, pass out water, and much more. Volunteers are valued because many of these events could not function without their help. 
Some benefits of volunteering at Heart in Motion (HIM) are you get to be apart of something bigger and really make a difference in your community. The people are extremely nice and it's a really great place to meet other people who also care and want to help others. Heart in Motion accommodates students' busy schedules as volunteers are able to sign up for individual events and are not bound to volunteering a specific day of the week. This will also benefit SHC students who are apart of the California Scholarship Federation or juniors who are trying to complete their volunteer hours. It is a really good place to earn hours because there are a wide range of events you can volunteer for. Heart in Motion also offers volunteers the chance to earn the President's Volunteer Service Award as they are a PVSA certified organization. This award honors Americans who work hard to help their community and who complete a certain number of volunteer hours with a certifiable organization like Heart in Motion. The awards are earned based on age and the number of hours a volunteer has completed. The awards include bronze, silver, and gold. 
Other benefits include leadership opportunities such as their internship program. Becoming an intern will allow volunteers to gain valuable leadership skills and the chance to apply for an officer role after they have completed their training which takes place online, about every other day, in the evenings. The structure of the Heart in Motion leadership team goes interns, residents, junior coordinators, senior coordinators, program managers, assistant directors, associate director, and executive director. I have the honor of being the outreach assistant director at Heart in Motion. My first event was the Giants Race and I had a lot of fun checking people in and giving them their bibs. I had previously known two other volunteers but I also met new people who were really funny and kind. People who came to package pick up had interesting stories to tell as they got their bibs. I got to meet so many new people and overall it was a really awesome experience.
HIM's top three upcoming events are the Berkeley Half Marathon, Hot Chocolate, and the Kaiser Half Marathon. The Berkeley Half Marathon volunteer opportunities will take place on November 16, 2019 from 8am-5pm and November 17, 2019 from 7am-1pm. The proceeds of the Berkeley Half Marathon will go to the Berkeley Public School Fund. Volunteers will receive a free t-shirt, lunch or breakfast (depending on what shift), community service hours, and active event hours that can go towards the PVSA. Transportation is also provided. The Hot Chocolate volunteer events will take place on January 11th, 2020 from 9am-6:30pm and January 12th, 2020 from 5:30am-12pm. Proceeds will go to the Make a Wish Foundation. The Sunday Chocolate Tent shift gives a free hoodie to volunteers. This also qualifies as an active event that can go towards the PVSA. The Kaiser Half will take place on February 2, 2020 from 6:30am-12pm. The proceeds will go to Kaiser Permanente. Volunteers will receive a free t-shirt, water, refreshments, goodie bags, and hours for the PVSA. Many SHC teachers and staff participate in the Kaiser Half Marathon so volunteers may actually get to check them in or see them run by!
To find more information and to sign up for events, visit https://www.heartinmotion.org/home
I hope to see you all at the events! If you have any questions feel free to email me at [email protected].
About the Writer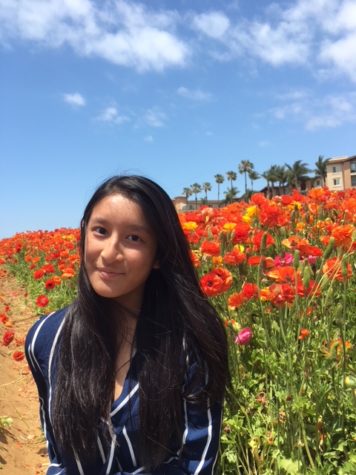 Kali Hoang '20, Editor-in-Chief-- Tech
Hi! My name is Kali Hoang. My interests are in music, books, and shows. I enjoy singing and am in the SHC Choir; I also love the stage which is why I am...