'We've come so far': Mr. Cumberbatch on Instrumental Music, His Upbringing, and More
After a long morning playing with the Jazz Band, I found myself lounging on a couch in the VPA Offices, snacking on a pastry with Mr. Cumberbatch. As the director of Instrumental Music at SHC, Mr. C's desk is cluttered with sheet music, horn parts, and other doodads. This eccentricity didn't stop just at the workplace, though—his unique musical taste and interests seemed to motivate his daily routine. To know more about what the man behind the music enjoyed, I asked him a couple of burning questions.
What made you start playing music?
Mr. C seemed extremely excited to answer this. Noting his initial inspiration in the fifth grade, when a band visited and performed at his elementary school, he went on to describe his early ventures into learning brass horns. Surprisingly, Mr. C wanted to learn the saxophone as his first instrument. However, because his counselor mistakenly thought it "was a brass instrument because it looked similar", he ended up playing the French horn. Mr. C still plays it regularly, recently performing with the SF Philharmonic Orchestra on March 4. 
What's your favorite instrument to play? What instrument or instruments do you want to learn? 
Although he plays a plethora of brass and woodwinds like the trumpet and saxophone, it's no surprise that the French horn is his favorite. It also seems like Mr. C's very interested in getting into the rhythm section, as he plans to pursue the acoustic guitar in his free time. He also mentioned that he wished he could "go back in time" to become a pianist because of their broad view of musical comprehension. 
What made you become a music teacher?
Citing his "great middle school band director" and great experiences in musical clinics and regional competitions, Mr. Cumberbatch found great inspiration at a young age.
View Comments(1)
About the Contributor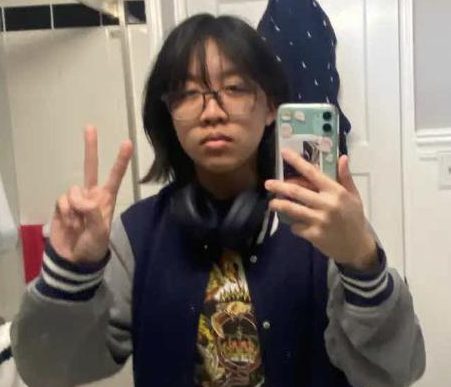 Kat Leong '24, Arts and Culture Editor
Kat, a rising senior, is happy to serve as one of two editors for the Arts and Culture section. Along with working at the Emerald, they are heavily involved...