SHC Faculty Favorite Recipes
Over the past year and a half, nearly everyone has picked up a pastime or found a new hobby! Many have embraced cooking and baking in a new way. While we are now moving away from sheltering in place, there's no reason to stop cooking! We reached out to different teachers at SHC and asked them about their favorite recipes and the stories behind them so that we could share them with you. 
Ms. Kuehl's Tortilla Soup
Ms. Kuehl, an English teacher at SHC, chose to include her recipe for tortilla soup, which is a part of her family's "Soup Sunday" tradition. She shared, "My sister has long hosted monthly Soup Sundays at her home in Oregon, and many years back we started doing the tradition here. Typically a few neighbors will join us, as well as friends and family ― basically whoever is around. It's always informal, simple, and a low-key way to gather. Last Sunday we hosted our first Soup Sunday since February of 2020!
I'm a no-recipe recipe type of cook, so here's my Tortilla Soup Sunday loose recipe:"
Saute an onion or two with garlic until caramelized.

Add some adobo sauce, tomato sauce, and paprika paste.
Let it smoke a little to bring out umami flavors.
Squeeze in juice of one lemon.
Add a frozen bag of fire-roasted corn, or fresh corn off the cob if in season.
Add three cans of black beans.
Add 6-8 cups of chicken or veggie broth, depending on crowd size.
Add 2 or 3 cooked and shredded chicken breasts (or omit if vegetarian).
Serve with assorted toppings: cilantro, lime wedges, avocado, chopped chipotles, sour cream, cheddar cheese, cotija cheese, and baked tortillas (cut into strips and sprayed with a bit of olive oil, salt, and broil for one minute).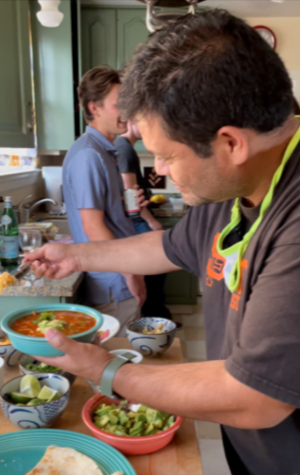 Ms. Aninag's Bibingka
Ms. Aninag, a freshman and sophomore English teacher, shared her family recipe for Bibingka (pronounced: bib-ing-kah).
The ingredients include:
Mochiko rice flour

Butter

Coconut milk

Condensed milk

Coconut pieces
New York Times Cooking provides a similar recipe with detailed instructions. 
When asked to share a story behind this dessert, Ms. Aninag replied, "Growing up, bibingka was one of my favorite Filipino desserts. The sweet mochi coconut cake was a staple dish during family occasions. My Lola (grandmother) almost always brought a tray of bibingka during the holidays. The corner piece was my favorite because the sugary edges would caramelize and create a nice crunch against the soft and chewy middle.
During the early days of the pandemic when I was afraid to go home to visit my family, including my Lola, I learned how to make bibingka. On one of our weekly calls, I asked my Lola for advice on how to make it. Like many immigrant dishes, there is no recipe. So much of what goes into making a dish is about intuition, taste, and the ingredients on hand. I made several failed attempts. After piecing together my Lola's advice with recipes I found online, I made something similar to the version that was familiar to me.
On a recent visit home I was finally able to make it for her. It felt like the perfect celebration cake—celebrating our family being fully vaccinated, being able to hug each other for the first time in almost two years, and my Lola's 99th birthday this past September."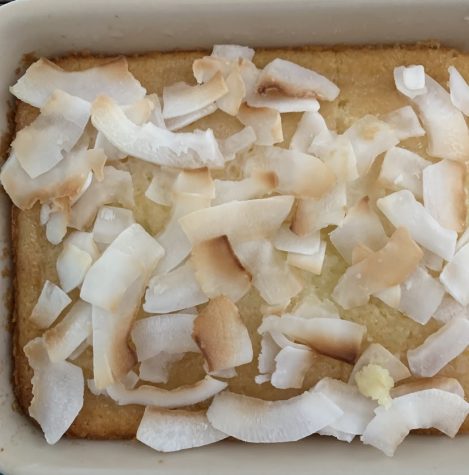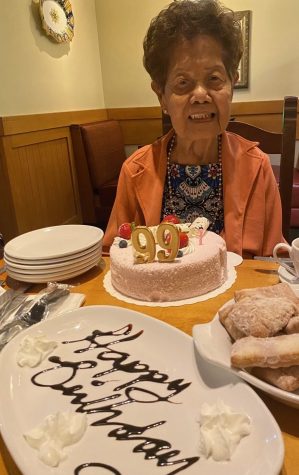 Ms. Betteo's Baho
Ms. Betteo, a Spanish instructor, described the taste of Nicaraguan Vaho or Baho, as "rich in all its aspects." She shared that "Baho has always been part of my Nicaraguan roots. This was a dish that migrated with us from Nicaragua to the States. As far as I can remember, it was always the centerpiece and main dish served when we celebrated my beloved mother's birthday. We learned the family recipe by sharing in the preparation. That which was instilled in us continues to be one of our most treasured family traditions. The Baho preparation usually began a week prior to serving it on her special day.  Getting ready meant going to several Latin American supermarkets, where she would carefully choose the many ingredients needed to prepare the recipe she had received from her mom, my dear grandmother. Mi madrecita loved to prepare and share this dish with family and friends. There were years that I think most of the Spanish congregation from St. Peter's church showed up to wish her a Feliz Cumpleaños and enjoy the delicious Baho that was prepared with great love and immense gratitude! Whenever my sisters and I prepare this dish, we celebrate our rich cultural traditions and the exceptional woman that we were extremely blessed to call mom!"
Ms. Betteo provided this link to a recipe she recommends for Baho. 
______________________
Food's ability to connect people became all the more obvious over the past year and a half. It became a way for people to reach out from a distance and to escape the world's chaos. The above recipes may differ in origin, but they all have unique stories and a common theme: food brings us together. From Ms. Betteo's recollection of her mother's cooking, Ms. Kuehl's stories of Soup Sundays, and Ms. Aninag's sweet memories of her grandmother's dish, it is clear that recipes matter for reasons beyond taste alone. By sharing these recipes and the stories behind them, we hope you embark on new culinary journeys, while also learning about the cultures and traditions behind the favorite recipes of SHC teachers. 
Leave a Comment
About the Contributors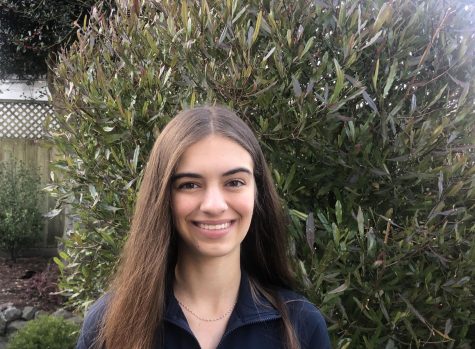 Riley Dickman '23, Head of Publicity



This year, Riley is serving as Head of Publicity, making sure that the Emerald is promoted on campus and online. Aside from the Emerald, she is a...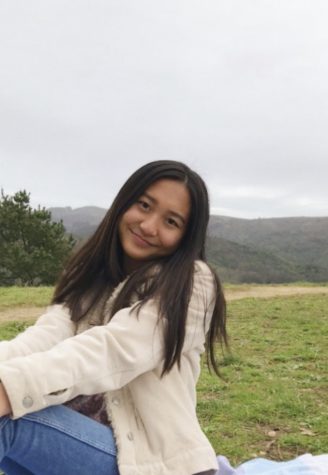 Scarlett Goh '23, Director of Seamus Wired Podcast
This is Scarlett's third year writing for the Emerald, and she is super excited to continue being a youth voice. Outside of the Emerald, she is a part...