2021 TV Show & Movie Suggestions
Movies and television shows have always provided people with entertainment and a way to escape their everyday lives by traveling to different worlds and realities. During quarantine, this has become even more prevalent. Before I give my list of movies and television shows, I want to give my utmost respect and greatest appreciation to all of the frontline workers, essential workers, and first responders, who continue to give their time to make sure we all stay healthy. For the rest of us who have found ourselves with an abundance of time on our hands, here is a list of movies and television shows that are worth your time. 
DRAMA SUGGESTIONS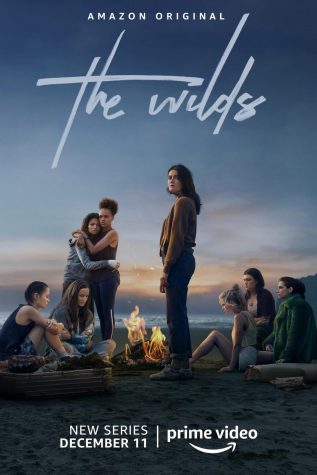 Amazon Prime has long been known as a streaming service people use to watch television shows and movies that have been released by other brands. Recently Amazon Prime has started releasing their own content, and one of their new and more popular shows, created by Sarah Streiche, is called The Wilds. This television show dropped ten episodes on December 11th of 2020, and follows a group of teenage girls who, after a plane crash, get stranded on a deserted island. But not all is as it seems. This show is full of a talented cast, and unending plot twists that will have you second-guessing every opinion you start to build. The Wilds was also recently renewed for a second season, so now is the perfect time to start the first. (The Wilds is rated 16+)
Although it has been out for many years, Sherlock is a classic show that most everyone will enjoy. Based on the classic Sherlock Holmes novels, this show centers around Sherlock and his partner in crime, or rather, his partner in solving crime. Sherlock Holmes and Doctor John Watson go about their life in Britain solving crime, and watching Benedict Cumberbatch and Martin Freeman on screen together is wonderful. Created by Steve Moffat and Mark Gatiss, Sherlock is a must-see for anyone interested in finding a good crime drama series. (Sherlock is rated TV-14)
ACTION SUGGESTIONS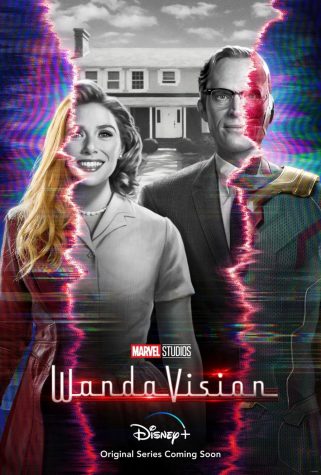 If you are not a big drama fan and prefer more fast-paced action movies, you are in luck. Many streaming services have recently added more action-based movies, including Disney+ who own all Marvel content. Disney+ has been treating its viewers to almost any Marvel franchise film during quarantine (minus the Spiderman films, seeing as they are owned by Sony). If you are new to action and are looking for recommendations, or have always enjoyed watching action films, I would suggest watching the very first Avengers film, The Avengers, directed by Joss Whedon. This is a classic action film that you can watch alone or with your family. It combines all of the most beloved comic book characters and brings them together in a film to remember. (The Avengers is PG-13)
For anyone who is looking for a more mind-bending action movie, check out the classic Christopher Nolan film, Inception. Starring Leonardo Dicaprio and Joseph-Gordon Levitt, this movie centers around a thief who uses non-traditional ways to extract information from his targets. One day he is proposed an offer that he cannot refuse, and the viewers follow him on one last job. This movie is full of confusing plot twists, along with an incredible set design and insane visuals. For anyone reading who watched and enjoyed Doctor Strange, I can guarantee you will enjoy this action movie. (Inception is rated PG-13)
If you don't feel like sitting down to watch two hours of action-packed film, you may be more suited to an action television show. I would suggest trying Marvel's new television show WandaVision. WandaVision is a miniseries created by Jac Shaeffer that follows two beloved Marvel comic book characters that are also featured in the Avengers films, Wanda Maximoff and The Vision. All nine episodes of WandaVision have been released, so now is the perfect time to watch the reality-bending show. Quarantine has made many people wish that they could escape their own reality, or, even better, create a new and improved reality. WandaVision takes this idea and spins it, creating what seems at surface level to be a comedy sitcom television show, but much more is brewing under the exterior. WandaVision is a wonderful series to watch with your family and will raise many interesting questions, especially if you are a die-hard Marvel fan. (TV-13)
DOCUMENTARIES AND FAMILY MOVIE SUGGESTIONS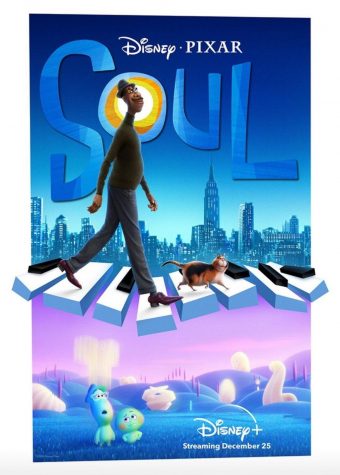 Not everyone wants to commit their time to a drama or action movie if they aren't going to learn anything. There have been many interesting and thought-invoking documentaries that have been released over the years, but Netflix's The Social Dilemma stands out in the lineup. Released at the beginning of 2020, this documentary/drama, directed by Jeff Orlowski, talks about social media. The Social Dilemma features exclusive interviews with many large names in the technological and social media world, including Tristan Harris, Tim Kendall (Former President of Pinterest, Former Facebook Executive),  Jaron Lanier (Author of Ten Arguments for Deleting Your Social Media Accounts Right Now), Justin Rosenstein (Former engineer for Facebook and Google), and many more. This documentary examines the growth of social media and talks about how social media manipulates its users. (The Social Dilemma is rated PG-13)
#FreeBritney has been trending on social media for a while, and many fans have wanted the inside scoop on Britney's story. The New York Times Presents: Framing Britney Spears is directed by Samatha Stark and details pop-icon Britney Spears' life. Viewers learn about Britneys teenage years, and what led to her stardom. We also get personal interviews from many important people, including Felicia Culotta, Wesley Morris, and Adam Streisand. This film also talks about Spears' conservatorship with her father and covers the social and legal side of the situation. This short documentary television show was thought-provoking on many levels and can be enjoyed by all. (The New York Times Presents: Framing Britney Spears TV-14)
Another new and wonderful addition to the movie scene is Disney's Soul. Soul is an animated film directed by Pete Docter that follows Joe, a jazz-pianist, who gets sucked into the afterlife following a near-death experience. This movie is wonderful, full of feel-good emotions while also tackling larger-than-life questions. Starring Jamie Foxx and Tina Fey, this comedic family movie is one that everyone will enjoy.
Leave a Comment