Spring Brings Pitchers and Catchers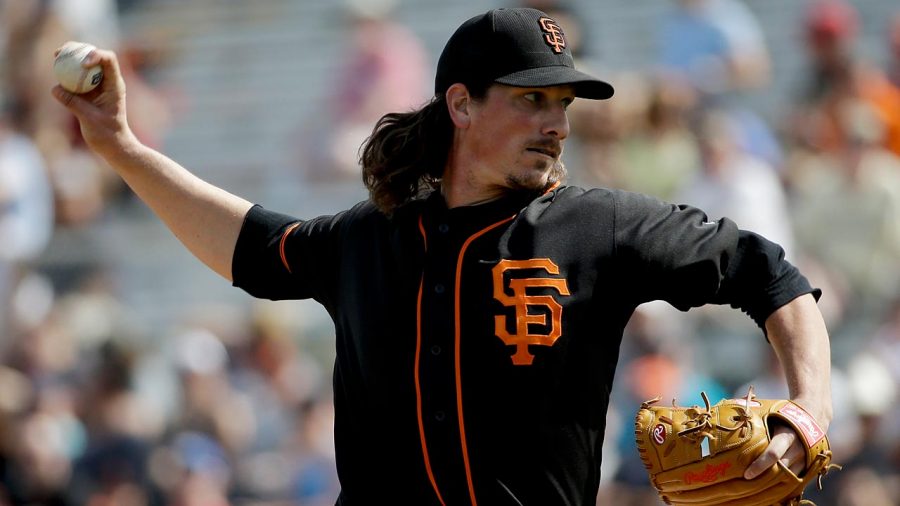 While the Major League Baseball regular season will not commence until April, pitchers and catchers reported to Scottsdale, Arizona for their first workouts of spring training. Among these was the new and improved San Francisco Giants' pitching rotation which now includes marquee free agent signees Johnny Cueto and Jeff Samardzija.
Cueto, who played a big role for the 2015 Kansas City Royals, is fresh off of a World Series championship. After spending 6 seasons with the Cincinnati Reds, Cueto brought his Cy-Young caliber talents to KC. Down the stretch and during the playoffs, however, Cueto experienced fatigue and struggled to get outs, but the Giants will need him to pitch like he did when with the Cincinnati. Samardzija, by contrast, is looking for a bounce-back campaign after enduring a disappointing, losing season for the Chicago White Sox. Also known as "Shark," Samardzija has been compared to the longest-tenured Giant – fellow starter Matt Cain – because of his durability, frame, and ability to pitch many innings. Pitching for strategic manager Bruce Bochy and adept coach Dave Righetti, not to mention at a pitcher-friendly AT&T Park, will likely prove helpful for both arms as they work to bring the Giants their fourth World Series title in seven years.
Giants General Manager Bobby Evans, under the wisdom of Executive President of Baseball Operations Brian Sabean, made strides during the winter by bolstering his pitching; with a seemingly dominant 2016 rotation, the Giants are in position for yet another serious World Series run for the fourth consecutive even year. In all three championships (2010, '12, and '14), the Giants have boasted premier starting pitchers, including names such as Cain, Tim "The Freak" Lincecum, Madison "MadBum" Bumgarner, Barry Zito, and Jake Peavy. This year, three arms from past title teams – Cain, Bumgarner, and Peavy – are returning to work with Cueto and Samardzija to form possibly the best rotation in the league. The Giants, who have won largely due to pitching, now have a very promising standing for the season.
All-Star and former MVP catcher Buster Posey will be calling pitches behind the plate for these acquisitions, providing another helpful adjustment for Cueto and Samardzija. When the rest of the team reports to Scottsdale, the Giants will get their first chance to see exactly how they will manage and how the season may turn out.