How Are SHC Students Coping With Quarantine?
During the COVID-19 induced shelter in place, a survey was conducted by The Emerald from April 9 to April 21. There were a total of 298 participants, with approximately an equal number of students from each grade (freshmen: 29.5%, sophomores: 26.4%, juniors: 25.9%, seniors: 18.1%). 
From the survey, over 70% of students expressed that they have experienced increased levels of boredom in comparison to "normal" circumstances. 
With this increased sense of boredom, over 60% of polltakers indicated that with the additional free time that they have on their hands, they have had the opportunity to explore new pursuits that they never had time for before. Some of the most common pursuits include baking, cooking, and exercising, while other students are exploring more unique fields such as learning Portuguese, crocheting, and vlogging.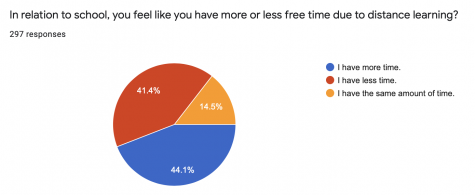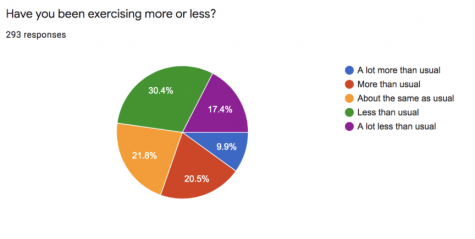 Many of these pursuits are now especially convenient to try out with the easy accessibility to online resources that students have at their fingertips, such as online workout routines. However, not many students are choosing to exercise with their free time. For more on SHC's exercise habits, make sure to take a look at "How SHC Stays Active at Home."
Through these new hobbies, students are able to alleviate some of their mental stress and frustration. In the poll, over 75% of the students indicated that they felt increased levels of mental exhaustion, while 13.4% felt that their stress levels were about the same, and only 10.2% of the polltakers felt that they were less mentally stressed and frustrated.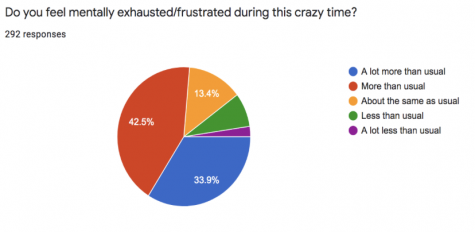 During these times when social distancing is not only recommended but required, it is becoming increasingly difficult to connect with many people in our lives. Among the respondents, 23.6% of the students find that they are communicating with their friends less in comparison to "normal times" through social media, and 21.6% feel that it is about the same. However, 54.8% of the respondents expressed that they are actually communicating with their friends more through social media, especially since we no longer have the opportunity for face-to-face interactions.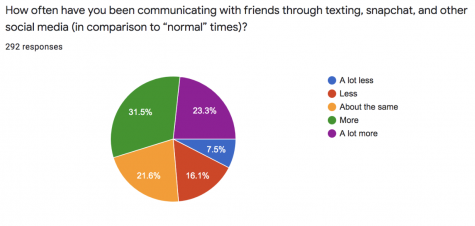 As for academics, students have more divided feelings about our newfound digital learning reality. While over 30% of students feel that Zoom class meetings maximize their learning experiences, 25% of the poll-taking students feel that Zoom helps them learn minimally or not at all, while around 42% of the students simply feel neutral about it. This goes to show how difficult digital learning can be, and how we should always keep in mind that teachers are trying their best to meet the different expectations of students to the best of their abilities.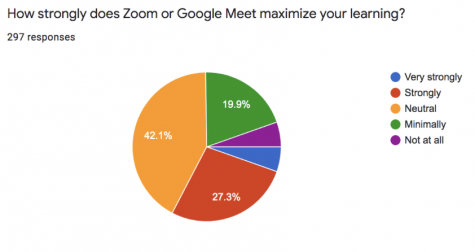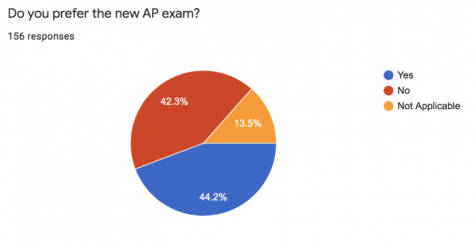 As for the AP exams, many students have expressed conflicting feelings about the newly styled AP exam in response to COVID-19. Among the survey respondents, 44.2% expressed that they preferred the new style, 42.3% preferred the old style, and 13.5% stated that this question was not applicable due to not taking any AP classes.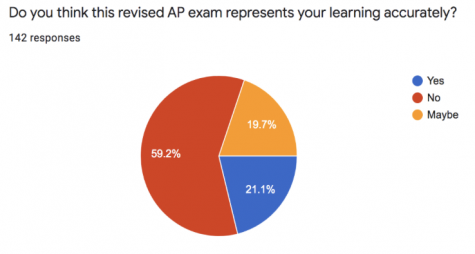 However, the students participating in the survey were less conflicted in terms of how they felt about whether or not this revised AP exam represents their learning accurately. While 19.7% of the respondents were unsure and 21.1% said they believed that this new AP successfully represented their learning, nearly 60% of the respondents expressed that they did not feel as if the new style AP represented their learning accurately. 
As SHC students continue the final weeks of school with distance learning under shelter in place, we should all stay positive and continue to keep our hopes up for a fresh start the following school year. For more in-depth articles on how SHC students feel about shelter in place and how they are coping with these circumstances, make sure to keep an eye on The Emerald website! 
Leave a Comment
About the Contributor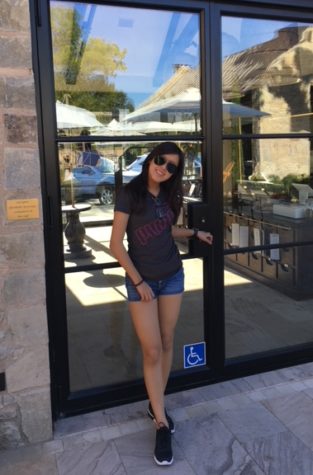 Natalie Leong '20, Editor-in-Chief-- Tech
Hello everyone! My name is Natalie, and I am a Senior here at SHC. I started participating in the Emerald since Freshmen year as a staff writer, and this...