Looking Back: What Happened in the 2022 Midterms?
Halfway through a president's term, legislative elections called "midterms" are held. Citizens vote on senators and representatives based on their congressional district. The results of this midterm election determined whether or not President Biden kept his majority in Congress; losing control of one or more chambers would make it difficult for Biden to forward his agenda.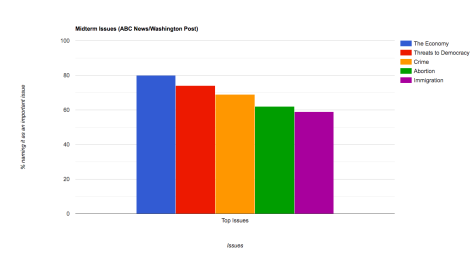 What were the main issues Americans were thinking about when they voted this midterm?
In a November 6 poll by ABC News and the Washington Post, likely voters identified their most important issues for this midterm cycle. Some of the most mentioned topics were the economy, threats to democracy, crime, abortion, and immigration. 
The Economy and Inflation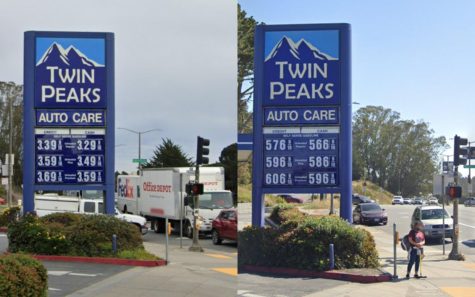 Around 80% of voters cited the economy as an essential midterm issue. Inflation – when the dollar value decreases – has skyrocketed to a 40-year high since President Biden took office. Americans are shelling out more for gas, groceries, and other necessities. The causes of this inflation can be traced to the Ukraine-Russia war and the pandemic. However, inflation was additionally fueled by the $1.9 trillion economic relief bill passed by Democrats, which gave hundreds of dollars to most adults. The inflation rate in June 2022 rose to a colossal 9%, impacting Americans every time they made a purchase. For reference, the Federal Reserve Board, tasked with controlling the monetary system, has an inflation target of 2% annually.
As a result of inflation, gas prices have also risen. In June, gas reached $5 a gallon for the first time in history. Since many Americans drive cars and watch the price rise as they fill up their tank with gas, they intimately experience inflation's effects. Historically, presidential approval ratings have been tied to gas prices and 2022 is no different. President Biden's approval rating hovered around 40% for months, which boded poorly for the midterms.
Republicans capitalized on the issue, and relentlessly pointed out that Democratic policies have fueled rising prices. Senator Rick Scott (R-FL), who also leads the Republican Senate Campaign Committee, believes that "inflation is caused [by] reckless Democrat spending," adding that "we've got to do in government what families do. You live within your means. On top of that, we've got to figure out how to produce energy in this country safely." The economy was the top issue among voters for a reason, and that was clearly expressed during the midterms. 
Threats to Democracy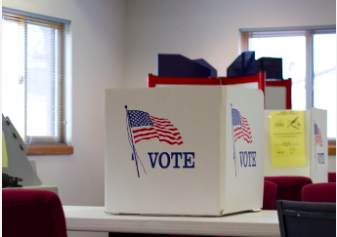 These midterm elections were the first national elections to take place since the January 6, 2021 insurrection at the US Capitol. The rioters believed former President Trump's false claim that the 2020 election was "stolen". Now, almost 200 Republicans running for governor, secretary of state, attorney general, the House, and the Senate across the country have publicly denied the results of the 2020 election. That amounts to 60% of U.S. voters with an election denier on their ballot. If enough of these deniers win their races, the future of democracy and voting in America is uncertain.
President Biden has used the issue of democracy and January 6 to attack Republicans. He called the midterms a "defining moment" for democracy, and implored Americans to "stand against political violence and voter intimidation … We don't settle our differences in America with a riot, a mob, or a bullet or a hammer. We settle them peacefully at the ballot box." The Democrats' focus on threats to democracy seems to have worked, as it is now seen as an important issue by 74% of voters. This issue's importance is heightened in the aftermath of January 6 and the recent congressional hearings.
Crime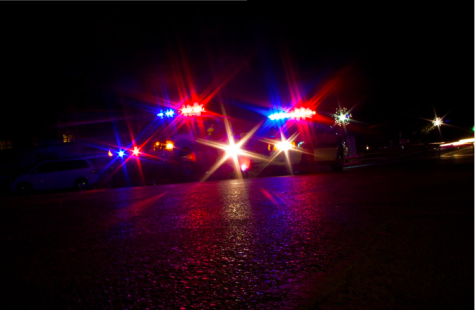 There is no doubt that crime has risen over the past 5 years. In 2020, the number of homicides increased by a staggering 30% compared to 2019, and robberies rose by 19% in the first half of 2022 compared to the same period in 2021. GOP strategist Alex Conant mentions that "If crime rates are going up, crime stories dominate local television. So, they have an outsized impact on voters' attitudes." 69% of Americans listed crime as an important issue, so its significance must not be overlooked.
In the summer of 2020, racial justice demonstrations spread across the country in the wake of George Floyd's death in police custody. At the time, Progressive Democrats such as Representatives Alexandria Ocasio-Cortez and Cori Bush called for "defunding the police". However, the slogan turned many moderates away from the Democratic platform, and they ended up losing House seats in the 2020 elections as a result. But progressives continue to support defunding the police, potentially making the party lose even more support from moderate voters this election season.
Republicans saw these midterms as an opportunity to label the Democrats as soft on crime. In Pennsylvania, Republican Senate candidate Mehmet Oz attacked Democrat John Fetterman over his record of making pardons and commutations of prison sentences more common. Fetterman also suggested releasing a third of the state's prison population. One Republican ad in an Illinois congressional race claimed that "Democrat Eric Sorenson stands with the anti-police movement." GOP strategist Scott Jennings explains that "crime is a very visceral thing, just like inflation. It's easy to understand."
Many Democrats realized that radical positions on crime are detrimental to their chances of victory. One Democratic pollster believes that they "have bad branding on crime as a party." Some candidates are even running ads with law enforcement members to show they are pro-police. However, Republicans still won on the issue of crime. In a Reuters poll, 39% of voters viewed Republicans as better suited to handle crime while only 30% believed Democrats were better suited.
Abortion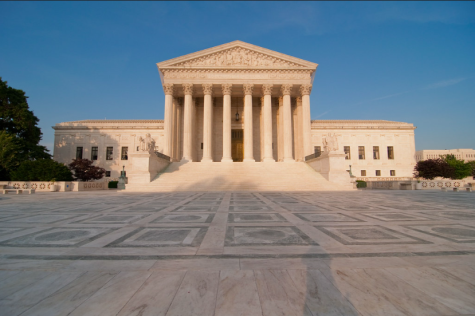 Until late June, Democrats seemed destined to lose badly in November. Then, the Supreme Court overturned Roe v. Wade, the decision that gave women a constitutional right to abortion. This action led to the full or partial ban of abortion in 18 states. Some Democrats started running on the issue, portraying their Republican opponents as "extreme" and appealing to independent and moderate voters who may dislike abortion bans. Democrats hoped this issue would help them preserve their congressional majority.
Texas, where abortion bans are already in effect, saw a rise in registered voters since the Dobbs v. Jackson decision. Polls show a majority of Texans oppose abortion bans, except in cases of rape, incest, and when the mother's health is at risk. However, the new law banned all abortions with no exceptions. Voters elsewhere similarly proved their dislike towards abortion bans, including in Kansas, where one-fifth of Republicans joined almost all Democrats in voting against an abortion ban. Democrats banked on women and young people, angered by abortion bans, to vote in large numbers and keep their majority. 
Democrats seized this opportunity to stem potential losses and possibly gain seats this election year. Gwenn Burud, who is running for the Texas Senate, explained how she found "that a lot of women are more pro-choice than we thought. Now, the messaging is like, run on abortion." Burud's website listed "reproductive rights and individual liberty" as one of her main issues. Democratic representative Angie Craig in Minnesota mentioned how many people "didn't like masks. They didn't like vaccine mandates, and they sure as hell don't want a politician in the doctor's office with them," Craig added that "the government interfering with your health care decisions or your marriage decisions, or your decision about whether to use birth control or not" is on "a whole different level" than inflation. Polls indicated that many voters agreed with her.
Immigration

Panorama of the US-Mexico border wall "US-Mexico Border" by waynewhuang is licensed under CC BY-NC 2.0.
In 2022, the number of illegal immigrants entering the US reached a new record of 2 million, with thousands entering every day. The Biden administration has failed to provide a plan to get the US-Mexico border under control, despite remarking during the State of the Union, "If we are to advance liberty and justice, we need to secure the Border and fix the immigration system." However, immigration reform has not happened. Instead of limiting illegal immigration, President Biden attempted to terminate Title 42 in late May, which had blocked asylum seekers from entering the US under public health reasons, namely COVID-19. If he had ended the policy, the flow of immigrants would have grown. 
Republicans argued that illegal immigration leads to more crime and drugs in American neighborhoods. Jim Bognet, who ran for a Pennsylvania congressional seat, explained that people have "seen a surge in drug crime, and they've seen a surge in assaults … they say, 'When you have folks who their first act of coming here was breaking the law, how can we expect them to respect our other laws?'" The issue came to a head in September when Governor Ron DeSantis of Florida and Texas Governor Greg Abbott flew around 50 migrants from their states to Martha's Vineyard, a Massachusetts island mainly populated by wealthy progressives. "The minute even a small fraction of what those border towns deal with every day is brought to their [the Democrats'] front door they all of a sudden go berserk," said DeSantis.
Many Democrats either ignored immigration or adopted Republican positions on the issue. Democratic Senator Mark Kelly of Arizona, who ran for another term, advocated for increasing the number of Border Patrol agents and adding "physical barriers where they make sense" on the border. Representative Matt Cartwright of Pennsylvania, a Democrat, believed "in the rule of law" with regard to immigration, adding how "we have to do our dead-level best to see that the laws are enforced in every aspect." However, many Democrats did not have a cohesive message on immigration, and Republicans doubled down on the issue. They spent over $38 million in TV ads about immigration, compared to the Democrats' $5.5 million.
SHC Opinions:
Sam Wai '25: "Inflation's impact on the economy is a crucial adjustment to our lives because of its negative impact since the COVID pandemic and how it affects so many people. I think it does impact the balance of power in congress because of the fact that the Democrats' influence has been correlated to inflation's impact on society. The fact that they have the power but also have the ability to influence inflation, which is negatively changing society, may allow people to assume Republicans would be in a more fit position to deal with this issue, though I'm not fully aware of the balance situation."
Ms. Bernard (French and AP Comparative Government teacher): "The most important issues for the midterms are going to be the cost of living and also whether the standard of living has increased or decreased. It looks like, for a lot of people, they are really hurting. The economy is really impacting their income."
Results of the Midterms
House: Republicans gained 12 seats, taking the House. They now have 222 seats and the Democrats have 213.Senate: Democrats gained 1 seat, keeping the Senate. They now have 51 seats and the Republicans have 49.
View Comments(1)
About the Contributor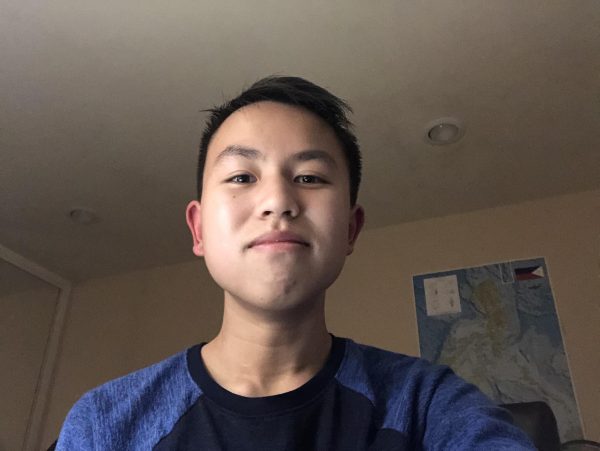 Jonah Lei '25, Current Events Editor



Jonah is a junior and is excited to write for the Emerald. Besides keeping up with current events and politics, he also enjoys playing violin, serving...