As KPOP continues to influence the mainstream music scene, the Korean Wave has opened its doors for underground artists like Wave to Earth. The band, which formed in 2019, kicked off their first North American tour in August, with two shows at Berkeley's UC Theater–both of which sold out. As they continue to promote their newest album, 0.1 flaws and all, Wave to Earth plans to visit nearly 20 North American cities; all of their concerts are sold out.
The band consists of three members: vocalist, guitarist, and songwriter Daniel Kim, drummer Donggyu Shin, and bassist Soonjong "John" Cha. Although the trio is based in Seoul, South Korea, most of their songs are written in English, including their hits "seasons" and "bad."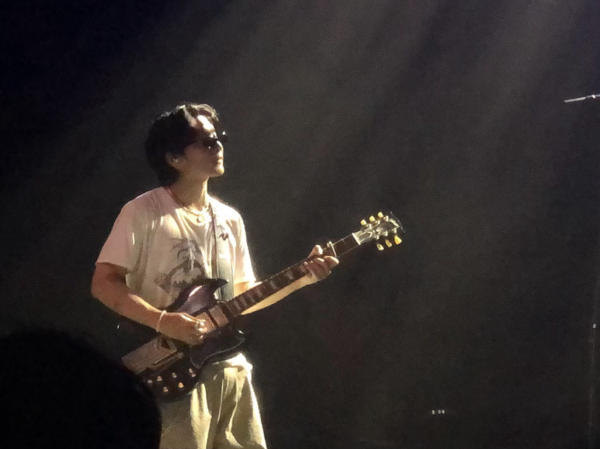 Unlike most Korean artists in the American limelight, who are heavily influenced by their labels, Wave to Earth identifies as "all self-made," with complete creative freedom over their music, album art, music videos, and fashion.
As a result, the band produces a distinct genre-bending sound that weaves indie pop, soft rock, and lofi with jazz-style drumming. Their musical aura is mellow and smooth, feel-good and dreamy, groovy and hypnotizing. "They blend rock elements with a synthy reverby kind of sound in a completely unique way," commented Conor Hansbury '24. "It gives all their songs this lovesick, nostalgic feel that makes you want to sit down, lie down, and just appreciate the vibe." 
Ryan Hernandez '24 adds that the band's music is very relaxing: "I personally like to listen to Wave to Earth when I am alone because I take the time to digest the smooth rhythm and vocals. I usually listen to their music on the way home with my earbuds while the sun is setting. I end up falling asleep to it because it helps me hone in on my thoughts and make me feel more human."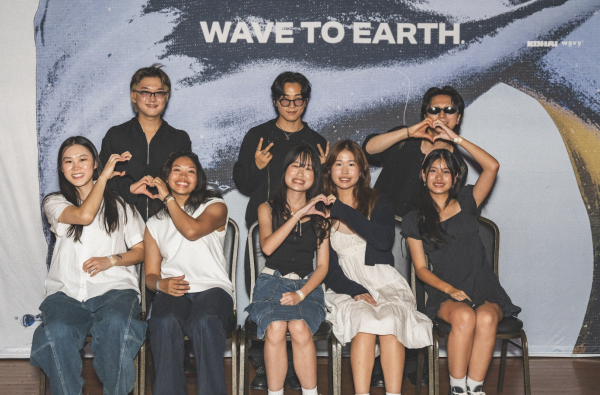 Overall, Wave to Earth delivered an excellent, intimate performance in Berkeley. Throughout their two nights at the UC Theater, fans sang along to song after song – even in the cramped, humid standing area – and the group reciprocated with heartfelt, passionate instrumentals and vocals. "Even though I didn't know the band as well as other people in the crowd, the concert was super fun and the members had amazing stage presence," Sierra Jew '24 reflected.
Their lullaby-like melodies did not stop high-energy moments from happening, either. "One of the highlights of my experience was at the end of the concert when Daniel threw his guitar pick into the crowd," Elijah Langlois '24 shared, "I turned on my flashlight and found it on the floor. I was so excited… and everyone around me was screaming. It now sits in my phone case."
With over 6 million monthly listeners on Spotify, Wave to Earth hopes to "become the new wave" and reach audiences across the world; so far, their progress has caused a splash.