Barbie
"Pink goes with everything!" 
As reported by Collider, the discussion about a live-action Barbie movie circulated in the media for the past decade. Many animated movies and TV shows feature the iconic blonde Barbie in countless storylines such as Barbie Dreamhouse Adventure, Barbie: A Mermaid Tale, Barbie: Mermaidia, and many others. According to Mattel, creator of the Barbie doll, their brand welcomes inclusivity and continues to empower many young audiences. Throughout numerous generations, individuals grew up playing with Barbie dolls and watching Barbie films. The new movie is for everyone! 
For anyone who has not yet seen it – here's a small taste of the movie. In their matriarchal, Barbie-governed "Barbie Land," Barbies and Kens live colorful, perfect lives, free from real-world social issues. Stereotypical Barbie and Ken, played by Margot Robbie and Ryan Gosling, each embark on trips of self-discovery as they enter the real world and soon face reality.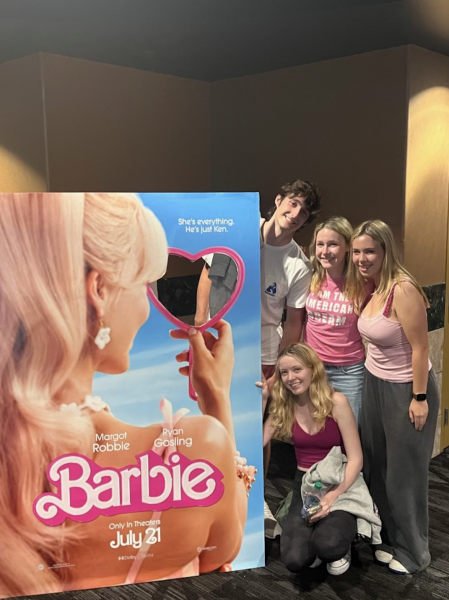 According to the SHC Emerald online survey posted to Schoology, many students felt the movie reminded them of their childhoods. Bulou Tamaibeka '26 told the Emerald "It was truly nostalgic. It touched the hopes and dreams of a child's imagination of their Barbie, but also talked about the transition from girlhood into womanhood."
The movie was advertised throughout the world. According to CNN, the Barbie movie's expert marketing team made over 100 brand partnerships. To contribute to their expert marketing tactics, social media had a large impact on the movie's success. One social media trend included fans flooding theaters throughout the nation – and world, dressed in Barbie pink. Arguably the best known trend was the internet phenomenon known as "Barbenheimer." Barbie and another blockbuster film, Oppenheimer, were released on the same weekend. Viewers would pull a double-feature and watch both movies. These two tonally different movies are definitely the "Movies of the Summer" for SHC!
The Emerald asked SHC students about their thoughts on the Barbie movie, and received some varying opinions: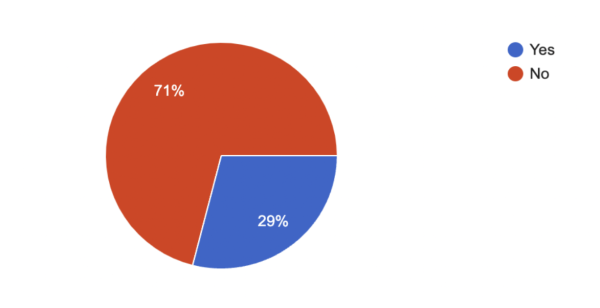 "I loved all the actors and actresses. America [Ferrera]'s speech was so heartfelt and true. I thought Ryan Gosling was a great Ken. The Ken ballad was one of my favorite parts of the movie. Margot Robbie was phenomenal as Barbie – she was perfect at being funny and serious at the same time" (Maya Cacho '27).
"I thought the concepts were really interesting, but it didn't really live up to the hype. I think if it was less hyped up it would have been more impressive" (Zephyr Eslick-Persyn '25).
The Barbie movie has been a staple of pop culture this past summer. Overall, the SHC student body loved Barbie and found the movie's message impactful. Thanks to Barbie, the movie sparked a bigger conversation about womanhood. Watch the Emerald for a follow-up article, or join the conversation by emailing this reporter at [email protected].