At Home Movies: Quarantine Edition
The Coronavirus has taken our world by storm, confining us to our homes. During this time of isolation, many people are finding themselves with extra time (as our poll of SHC students revealed) on their hands and choose to take comfort in various forms of entertainment. Whether that be a funny cooking show or a tear-jerking drama, movies and television shows have helped many relax and let out some necessary laughs and cries. With much respect to those first responders who are working more than usual in this time of crisis, here are some movies and television shows for those of us with extra hours to decide for ourselves how to spend our time. 
Recent motion pictures
Parasite, directed by Bong Joon-ho, swept the Oscars winning four awards, not to mention making history as the first foreign film to win the Best Picture award. Parasite attempts, and undoubtedly succeeds, in grasping the cruel and shocking truth behind the rigid class system in South Korea. The film draws viewers in with a light feel and comedic dialogue, but leaves a hauntingly raw and honest impression. Nothing will prepare you for the twisted conclusion of this movie. *this movie is rated R — please exercise viewer discretion
 Moving on, A Marriage Story is a less violent but equally intense movie. Starring Scarlett Johanson, Adam Driver, and Laura Dern, the film unveils the agony that comes with falling out of love in a marriage. Portraying how a divorced family can eventually land at a place of peace, the authentic story and powerful acting of A Marriage Story led to five Oscar nominations and one Oscar. *this movie is rated R — please exercise viewer discretion
While the previous two provide stories of the world as it is today, Once Upon a Time in Hollywood travels back to the hippie filled, Manson murder year of 1969. Through the lives of a Western Cowboy movie actor and his stuntman, young viewers get to witness a time they were not alive for, a time when Hollywood was shifting from traditional movies to more nuanced and controversial films which included characters not always accepted in society. Starring Leonardo DiCaprio, Brad Pitt, and Margot Robbie and directed by Quentin Tarantino, Once Upon a Time in Hollywood portrays the end of an iconic decade and the beginning of a new Hollywood. *this movie is rated R — please exercise viewer discretion.
Psychological Dramas
A global pandemic is an event that no one could have predicted six months ago. Unexpected events like these can cause psychological shifts in the way one might examine his/her life. Here are a few mind bending works that force you into a naturally altered state of consciousness:
Eternal Sunshine of the Spotless Mind, with Kate Winslet and Jim Carrey, follows a futuristic medical procedure in which an individual can erase the memory of a former romantic partner so they forget their love affair entirely. Should you go as far as to completely erase your memory of someone to spare a broken heart? The film ponders this question as you are able to travel through the memory of Joel Barish (Jim Carrey) while he attempts to have his ex-girlfriend Clementine erased from his memory after finding out she has already had this procedure done on herself. *this movie is rated R — please exercise viewer discretion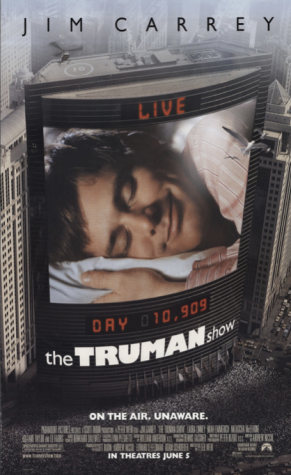 If you've ever wondered what it'd be like to live in a movie, The Truman Show examines exactly this. Also starring Jim Carrey, it follows the life of Truman Burbanks, who is unaware of his presence on a giant television set and as the main character of a largely popular television show, The Truman Show. Although Truman's life seems perfect to his audience, all of his decisions are, without his knowledge, being made for him. Viewers examine Truman's exceptionally easy but false life that allows you to be grateful of the freedom you have in your own decisions. 
Quarantine Favorites
Making up for the lack of connection during quarantine, shows to bond over help us stay connected as a community. Here are some new Netflix additions that have provided a link between those unable to see each other, to give friends and distant family members something  they can discuss and dwell on without being together.
Currently receiving tons of attention on social media, Netflix's documentary Tiger King follows Joe Exotic through his semi-illegal breeding and selling of big cats. Exotic's troubled and crime filled actions make for an entertaining view into uncommon characters and subculture. 
Netflix also delivered an adventurous drama, Outer Banks, portraying a group of teenagers chasing gold in the Outer Banks of North Carolina. Setting up a social distinction similar to S.E. Hinton's "The Outsiders", the show depicts a rivalry between the rich and privileged "Kooks" and the working class and disadvantaged "Pogues". Outer Banks dives into crime and mystery through the eyes of teenagers, a refreshing perspective for high school students to watch.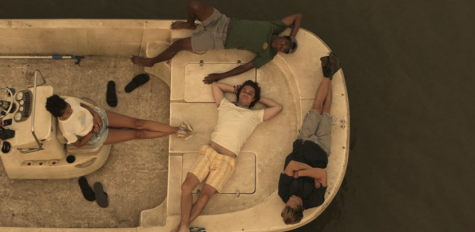 Whether you enjoy cheerful pictures, history-packed documentaries, or dark tragedies, hopefully you're able to find some satisfactory suggestions in the list above. It is totally valid to mindlessly binge television shows during a global crisis. Or if you prefer to sit down and watch the news, this is also more than acceptable. As students, we should be taking care of ourselves, and if that means sitting down and watching television for a few hours, that's more than alright!
Leave a Comment