Letters From the Outgoing and Incoming Editors-in-Chief
Margot Hart, Outgoing
In fall of 2021, I took over as Editor-in-Chief after a year and a half of Zoom meetings and having never met most of our new writers in person. I set numerous goals for the Emerald at the beginning of the year, including establishing a multimedia section, recruiting underclassmen and juniors who may have not had the opportunity to get involved during quarantine, and publishing a print edition. This year, the multimedia section has flourished to include the student-hosted Seamus Wired Podcast, photo essays, and a weekly segment in SHCLive. In terms of recruiting new voices, we had over 15 first time writers and next year's editing team includes students from all grade levels. In addition, we produced a mini-print edition for SHC's Open House, and our first full print edition in over five years, growing the Emerald's readership and recognition in our community. 
Atessa Anoshiravani has been my right hand woman this year as Managing Editor. Next year, she will forge her own path for the Emerald, building off of our growth from this and previous years. I have unwavering confidence that she, along with an incredible team of editors, will strengthen the Emerald and create an uplifting journalistic environment to amplify student voices. 
Atessa Anoshiravani, Incoming
After three years of writing and editing for the Emerald, I am thrilled to step into the role of Editor-in-Chief for the 2022-2023 school year. The growth of SHC's student-run newspaper, despite the many challenges posed by the pandemic, has demonstrated the importance of relevant journalism to our community. As an Iranian-American daughter of immigrants, I will strive to uplift SHC's diverse stories and to promote our community's global awareness and activism.
Looking forward, I hope the Emerald will not only serve to inform, but to connect and engage with our school and local San Francisco Bay Area community. Our amazing new team of editors are all dedicated to expanding our content and highlighting the wonderful variety of experiences and perspectives of SHC's students, teachers, staff, and alumni. We have more print editions planned, as well as innovative content including collaborations with school clubs, in-depth interviews with community members, and student spotlights. Despite the uncertainty in the world at the moment, I am confident that the Emerald will continue to enable student journalism to affect real change.
View Comments (1)
About the Contributor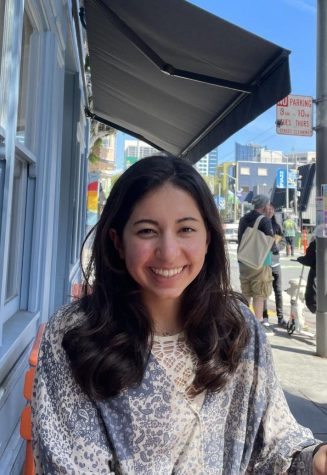 Atessa Anoshiravani '23, Editor-in-Chief
After three years of writing and editing for the Emerald, Atessa is serving as Editor-in-Chief during her final year at SHC. She's an avid bookworm and...