SHC Takes on Chase Center
Last Friday, SHC students were treated to a classic Warriors performance against the New Orleans Pelicans. The Dubs won by over 40 for a final score of 126-85, while guards Jordan Poole and Stephen Curry stole the show with 26 and 19 points respectively. Gary Payton II, recently re-signed by the Warriors, also put up an impressive stat line with 6 rebounds, 3 assists, and 17 points. The absences of key players Zion Williamson and Brandon Ingram proved to be too much for the Pelicans, as seen in Golden State's near-constant lead throughout the game. Despite a 20 point and 15 rebound performance for Lithuanian center Jonas Valančiūnas, the Pelicans were unable to match the home team's explosive offensive power. At the time of writing, the Dubs have the best record in the NBA, and lead the league in points scored, assists, and three-pointers. Despite big-name players including Klay Thompson and James Wiseman still out due to injury, Golden State has strung together win after win, and the Pelicans game was just another example. Not only was it a special performance, but overall a great night for Dubs fans from SHC in attendance. Students from every grade were present and watched a pregame show from the SHC Dance Team, as well as the national anthem played by our very own band. 
Both authors were lucky enough to be at the Warriors' high-tech new stadium and got a few photos and quotes capturing the night, shared below:
"Being around the SHC community made the game so much more fun!" – Campbell Wright '24
"I enjoyed cheering the Warriors on with my friends in the SHC section." – Izzy Hermann '23
"Going to the Warriors game with the school was so much fun. I'm so glad I got to see my friends in a non-school environment like the game." – Lance Hughston '22 
"I had a lot of fun, and being on the court with other people was super cool!" – Jessica Rice '22
"This was a great opportunity for the SHC band program and it felt great to represent the school. It was really cool to see the new stadium with my friends!" – Lucas Havlin '22
"I had a great time with the SHC students and I'm very happy I went because it was a great win and atmosphere!" – Roisin Gaffney '23
"It was so fun to see the SHC community supporting each other outside of school walls." – Zoe Titus '23 
______________
All in all, it was a great night out at the game. Not only did the Dubs blow the visiting Pelicans out of the water, the SHC Band and Dance Team also both put on impressive performances. Make sure to stay up to date with the red-hot Warriors as they look to maintain their impressive start to the season.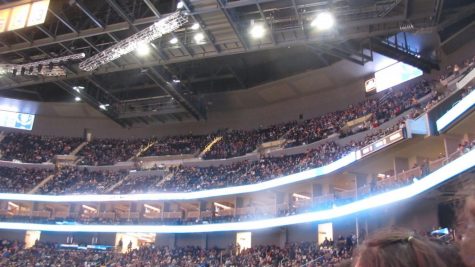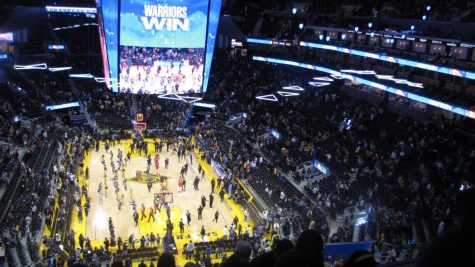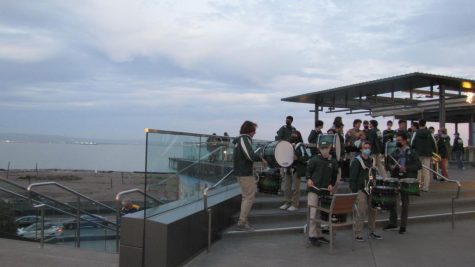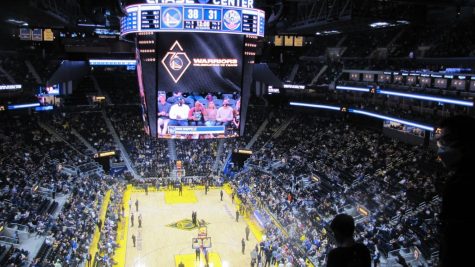 Leave a Comment