The 49ers Quarterback Situation
Even as this year's Super Bowl approached, many analysts and pundits were focusing a lot of their attention on the NFL trade market. Two very experienced and proven quarterbacks, Matthew Stafford and Deshaun Watson had both announced that they wanted out of their current teams. Due to a poor showing last season from the 49ers' starting quarterback, Jimmy Garoppolo, many fans were hopeful that the team would be able to land one of the two quarterbacks. 
Then, in a blockbuster trade that almost nobody saw coming, the Los Angeles Rams traded their starting quarterback, Jared Goff, along with two first-round draft picks, and a third-round draft pick to the Detroit Lions, for Stafford. This left only Watson on the table for the 49ers. After seeing what the Rams had to give up in order to get Stafford, the question is now about how much the 49ers would have to give up for Watson. 
Garoppolo was sidelined for the majority of the last season due to injury and only played six games. Backup quarterbacks Nick Mullens and CJ Beathard found themselves playing in many more games than expected. Sadly, they were not able to get the team to the playoffs, nor were they able to keep the team's record above five hundred. This poor performance brought the major issues with the team's quarterback situation to full light. Without Garoppolo, the team is nowhere close to being a playoff team like it was in the previous season.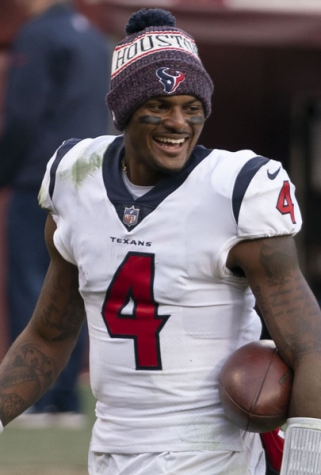 However, this doesn't mean that Garoppolo is an amazing quarterback. In the games that he did play in last season, the 49ers went 3-3. Watson is clearly the better quarterback. However, the 49ers are unique because their success does not solely depend on the performance of their quarterback. Therefore, giving up a large sum of money and a player that is crucial to either their offense or defense in order to get Watson would not make that much sense. Although Watson has already made his opinion on the Houston Texans known and has already requested a trade, the Texans' front office is very intent on keeping their star quarterback. This would mean that the 49ers would probably have to give up a draft pick as well as one of their star players to get Watson. 
The 49ers are very likely to start Garoppolo this coming season which means that they will instead be looking for either a new quarterback in the draft who's good enough to take the starting role in the near future or doing a straight swap to get an older, more experienced quarterback. Some of these options include Matt Ryan (Atlanta Falcons) and Alex Smith (most recently played for Washington). Both quarterbacks are in their later years, but this is a team that made the Super Bowl only two years ago. Many of the team's biggest weapons are still on the roster and another Super Bowl run or deep playoff run seems likely in the near future. 
There are plenty of talented quarterbacks in this year's draft. Many of whom could take the 49ers to the next level in the near future. 
Draft QBs
The 49ers pick 12th in the 2021 NFL draft. Their two main positions of need are cornerback and quarterback. 
There are 5 quarterback prospects that have separated themselves from the rest of the class's quarterbacks. 
Trevor Lawrence, QB, Clemson
Lawrence is the clear top player of the 2020 draft class. He is 6'6 and the prototypical player a team would want to build their future around. Unfortunately, the 49ers are highly unlikely to trade up for him and will look towards other options.
NFL Player Comparison: Peyton Manning
(Comparisons are based on play style)
Justin Fields, QB, Ohio State
Justin Fields is a 6'3 227-pound stud with the physical tools and athleticism to be an elite QB in the NFL. Coming out of high school, Justin was ranked as a 5-star prospect and he was widely considered as the #2 quarterback in the class behind Trevor Lawrence. He played 3 years at Ohio State. Justin has a great scrambling ability and an amazing arm. He seems to always put the ball on target for his receivers and when he's not making his throws, he makes up for it with his running.
NFL Player Comparison: Kyler Murray
Zach Wilson, QB, BYU
Zach Wilson was considered an average college quarterback going into this college season, but the improvements he made in his junior year turned him into a star. He has a good body for a quarterback being 6'3, 210 lbs. Zach led BYU to a near-perfect season while the team came into the season with very low expectations. In the 2020-21 season, Zach threw for 33 touchdowns and just 3 interceptions. In order to draft Zach, the 49ers would probably need to trade up to a top 5 pick.
With the main strength of his game being his throwing accuracy, Zach all of a sudden looks like an elite quarterback. The team that drafts him will need to surround him with weapons and an offense that takes advantage of his solid mobility. Zach could be a perfect fit for the 49ers because they have some top-tier weapons for him to throw to and a run-heavy offense.
NFL Quarterback Comparison: Johnny Manziel
Trey Lance, QB, North Dakota State
Trey Lance is a 6'4, 226 lbs athletic freak that is a high-risk, high reward prospect. This means that he is not quite at the skill level that a first-round quarterback should be at, but he has more than enough potential to make up for it. He is incredibly athletic and has consistent throwing mechanics and a very strong arm. If drafted by the 49ers, Lance would probably sit a season behind Garopolo to learn and get ready for his opportunity. 
One of Lance's main flaws is that his legs are too far apart when he throws the ball, which leads to inconsistent accuracy. He will need to fix that if he wants to be a great NFL quarterback.
NFL Quarterback Comparison: Cam Newton
Mac Jones, QB, Alabama
Mac Jones is one of the most controversial prospects in the 2021 draft. Unlike Lance, he is a proven player with not much athleticism. He was one of the best QBs this season, throwing for 41 touchdowns and 4 interceptions. He was consistently reliable all season, and his major strength is his deep ball. He makes the deep throw look easy. 
The main thing that is keeping scouts hesitant from having him as a top prospect is the talent that was around him. Jones was throwing to the 2021 Heisman winner Devonta Smith. Devonta was the first wide receiver to win the Heisman award in over 20 years. Mac also had Jaylen Waddle to throw to. Waddle and Smith are both consensus first-round picks in the draft this year. 
The talent is undoubtedly there for Jones. The question is how productive is he going to be when he isn't throwing to the best weapons in the league?
NFL player comparison: Tom Brady
Leave a Comment
About the Contributors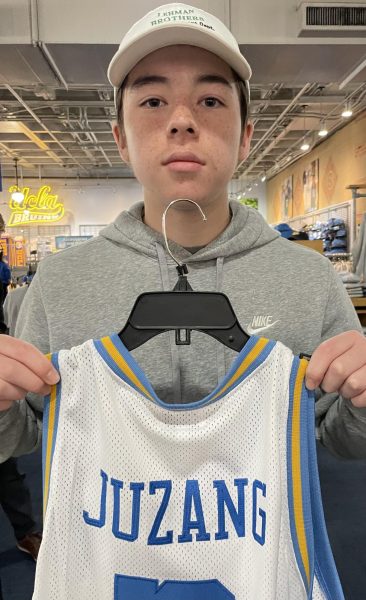 Liam Goodfellow '24, Sports Editor



Liam Goodfellow is a senior at SHC. He enjoys watching sports and writing about them for the Emerald. He also runs the Finance Club at SHC. Outside...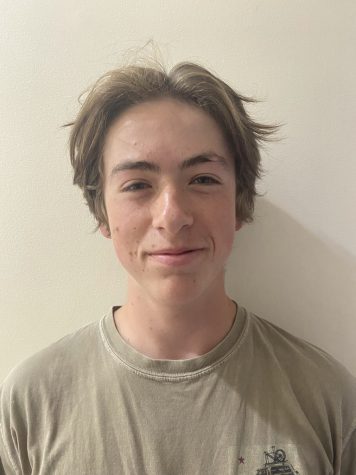 Paddy Dineen '23, Sports Editor





Patrick Dineen, or Paddy, is in his senior year at SHC. This is Paddy's third year on the Emerald Staff and his second year as the Sports Editor....