Speech & Debate: Battle Royal
Have you ever thought of joining Speech and Debate? Speech and Debate consist of two teams, each requiring students to dedicate themselves to preparing and practicing for spirited competitions. The Emerald interviewed Mr. Hong, the club's moderator, to learn about this extracurricular. 
"Speech and Debate is a high school activity that students can do… [that] has some things in common with athletics: you are trying to prepare for competitions," Mr. Hong explained. "Folks that are debating or giving speeches research a certain topic. There are two different sides to it. One is debate, one is speech." 
"For debate, there is a topic. Students research that topic and debate both sides before a judge. The judge decides who wins the round, as if it was a competition. For speech, they all write their own individual speeches, or sometimes they make it up on the spot. They give a speech and the judge decides in a given round which is their favorite one. Then, they rank them."
When Speech students were asked what motivated them to join, most agreed that it was to improve public speaking skills and confidence. Sara Hwang '26 shared that she likes "the idea of publicly expressing ideas and hearing what others have to say." 
During club meetings, students can choose a speech category to compete in. Then, students meet with Mrs. Lorentz to recite their speeches. They also practice in front of their fellow Speech speakers and receive peer feedback, which can be helpful. 
The majority of Speech students reported that the activity's community also influenced their decision to join. Specifically, Isabella Rinaldi '24 commented, "I like the opportunity to learn from other competitors and develop more confidence in yourself and your own voice." 
One of the speech categories is OO, or Original Oratory, where students write persuasive speeches for the judges. This category covers current topics like gender equality, political polarization, lack of school funding, teenage body image, and Covid-19. 
On the debate side, most students joined because of friends, the amazing community, or love for debating in general. For instance, Sam Wai '25 thought Debate would help with her future career: "I want to become a lawyer when I grow up, so Debate was a club that I believed would help enhance some necessary abilities, like speaking and intellectual discussion. Additionally, I knew that it would help me become more confident and give me a chance to learn more about the world."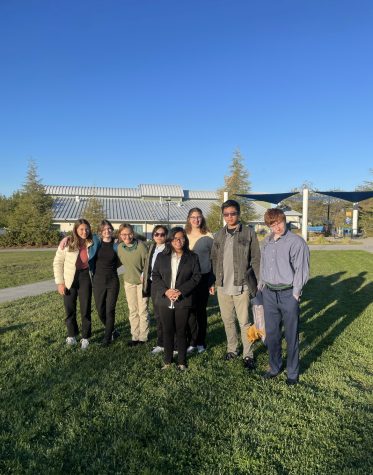 A favorite activity shared among Debate members is doing practice debates together. They learn helpful, applicable skills and techniques, write contentions, and prepare for upcoming tournaments. Matteo Gupta '26 adds that they also "learned about resolutions, cases, and the structure of a debate, integrating what we learn into practice debates." Faith Pan '25 shared that she "likes the opportunity to practice interactive speaking with others and organized improvisation during rebuttals and crossfire." 
Debate topics usually discuss relevant contemporary issues, such as whether the federal government should implement a universal basic income, or if they should increase funds for a U.S. high-speed rail. Alex Wong '23 noted, "One popular debate topic is if voting should be lowered to 16." 
Students prepare with partners and conduct research through documents and analysis. Eventually, they organized their ideas, thoughts, and findings to form three contentions. Katie Worster '26 states that she "write[s] [her] pro and con arguments with [her] partner." 
Debate students were generally happy about how the last tournament turned out and learned from the experience. Going into her second tournament, Sofia Fleri '25 shares that the tournament took place online instead of in person like the first time. Also, her partner was Sam Wai '25. She adds that Sam and she "did pretty well, winning ⅔ rounds."
Both Speech and Debate are great opportunities to meet new people with similar interests. Also, joining Speech and Debate helps students learn new skills in public speaking and to step out of their comfort to be able to talk to a large audience. The Emerald encourages SHC students to check out Speech & Debate!
Leave a Comment
About the Contributor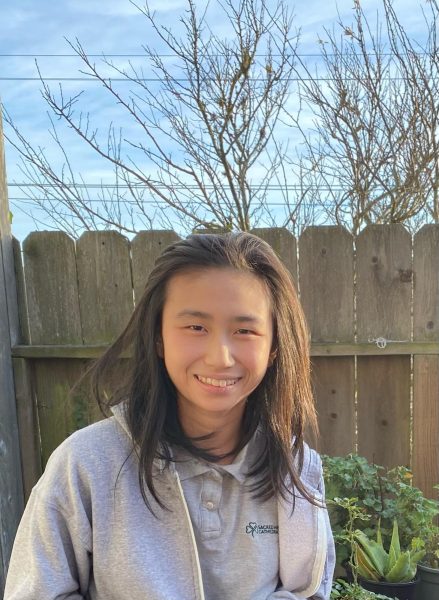 Kaylyn Lee '24, Head of Broadcast Media



Kaylyn is a senior and is serving as the Head of Broadcast Media for the Emerald. She enjoys listening to music, art, and gardening.