San Francisco's Top Restaurants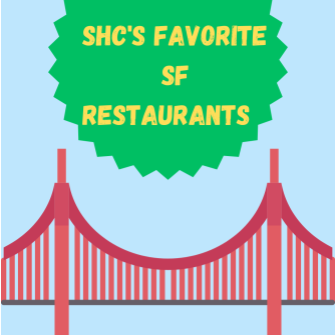 San Francisco is a city filled with delicious and diverse restaurants. Around the bay, there are many cuisines with wholesome, flavorful dishes. Whether it's tucked away in a small neighborhood or overlooking gorgeous views, San Francisco's variety of restaurants lives up to the hype. Attending school in the heart of the city, SHC students are well-versed in the best places to eat, relax, and socialize. The Emerald asked students about some of their favorite SF restaurants, their menu recommendations, and the price range per item. Here were some favorites!
Hi-Way Burger
This Noe Valley, North Beach burger joint serves up delicious milkshakes to wash down the flavorful sesame seed bun burgers within the $10 to $15 price range.
Sweet Maple
Right near SHC in Lower Pacific Heights lies a delightful brunch restaurant with an Asian influence. If you have just $15 to $20, make sure to stop by! Don't forget to try some of the Applewood smoked bacon.
San Jalisco
Located in Potrero Hill, San Jalisco provides a homey, comforting environment to its customers. While their entire menu is delicious, Deanna's Mole Enchiladas Mole, carnitas, and chicken are particularly flavorful. Each item ranges from $15 to $20.
Nopalito
Whenever you're near the Panhandle or the Mission district, this colorful kitchen serves $15 to $20 dishes in a welcoming way. Make sure to try the Tacos Dorados de Camote, Totopos con Chile, and Quesadilla Roja.
Taqueria El Farolito
Known for its flavorful restaurants, this Mission District taqueria has delicious $5 to $10 dollar tacos, burritos, quesadillas, and Suiza. The Emerald definitely recommends the horchata. 
Ippudo
If you are exploring the city near Union Square, be sure to pick up some delicious Japanese food in the $15 to $20 price range. Make sure to try the Shiromaru Classic, Shishito, or Goma Q. You will not regret it!
Original Joe's
This San Francisco staple found in Westlake, North Beach, and West Portal serves mouth-watering Italian food for $15 to $25 per item. Everything is delightful, but especially the pizza and ravioli.
Piccolo Forno
Exploring North Beach? Find some delightful Italian food at this $15 to $20 joint. SHC students recommend the Margherita Pizza, Spaghetti Alla Carbonara, and Sorbetto al Limone.
Doppio Zero
There are so many types of pizza; if you are in the mood for thin crust, this is the place to go! Serving up Neapolitan Pizza to Hayes Valley, this restaurant serves thin-crust simplistic pizzas from $15 to $20.
Turtle Tower
Just a short walk away from school in the Tenderloin, this authentic Vietnamese cuisine serves up tasty $15 to $20 dishes. The Emerald recommends Phở Đặc biệt, Phở Tái, Phở Gà Lòng, Bún Chả Hà Nội, Phở Gà, and Bánh Mì.
Bánh Mì House 
If you are in the mood for Vietnamese sandwiches, stop by Bánh Mì House in the Excelsior.  If you have $7, make sure to try the pork bánh mì with everything on it!
Senor Sisig 
With its unique Filipino-Mexican fusion, this Mission district restaurant is definitely worth the stop. The Emerald recommends the California burrito with tofu or other delicious $10 to $15 burritos.
Superstar
This Excelsior Filipino restaurant is known for its pork chops and garlic fried rice. If you have $5 to $10, make sure to stop by!
Marnee Thai
If you are ever near the Inner Sunset, stop by this welcoming restaurant. The SHC Emerald heard raving reviews about how kind and sweet the staff is. If you decide to enjoy Marnee Thai's food, make sure to try the Spicy Angel Wings, Kang ka Ree, Pad Cashew Nuts, and Thai Iced Tea.
Mitchell's Ice Cream
I scream! You scream! We all scream for ice cream! Take a trip to Bernal Heights or the Mission district and pick up a creamy treat. Make sure to try the Grasshopper Pie flavor or Cantaloupe in the summer.
BiRite 
If you are ever in the Mission and craving a sweet treat, stop by BiRite creamery and pick up some $5 to $10 ice cream. SHC students recommend the Honey Lavender and Ricanelas flavors!
Arsicault
With an elegant, flaky variety of croissants, this Inner Richmond French Bakery serves a variety of pastries and coffee within the price range of $5 to $10. Make sure to try the bakery's famous chocolate and almond croissant. Arsicault has some of the best croissants in the Bay Area!
Tartine
San Francisco is known for its sourdough bread, and so is Tartine! If you are in the Mission or Inner Sunset, be sure to pick up a $10 to 15 loaf or breakfast sandwich.
These and many other restaurants in San Francisco are so flavorful and scrumptious. Which restaurants are you going to try next?
Leave a Comment
About the Contributor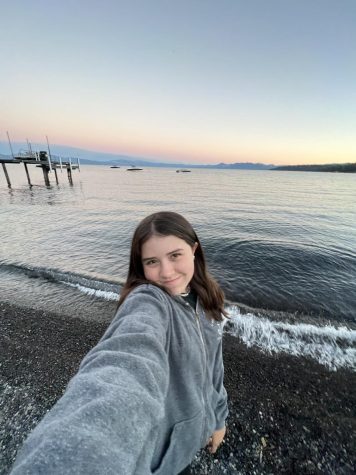 Tess Corvera '26, Staff Writer



Tess, a current freshman, is a staff writer for the SHC Emerald. In her free time, she enjoys playing lacrosse, baking, hanging out with friends,...