How SHC Students Celebrated Lunar New Year
As the clock struck midnight on January 22, many families began their Sundays celebrating the Lunar New Year, one of the most important holidays in several Asian cultures. Observed in China, Korea, Vietnam, Taiwan, Mongolia, and Asian communities worldwide, 2023 marks the Year of the Rabbit, or Year of the Cat according to the Vietnamese zodiac.
For many SHC students, Lunar New Year is synonymous with family gatherings serving special foods. Matthew Liang '24 had a family dinner with Cantonese dishes such as siu yuk (pork belly) and cha siu (barbecue pork), as pork represents strength and prosperity. "Since my cousins are usually busy with college, Lunar New Year is an event where I can catch up with them," Matthew reflected. "There's a nice feeling of togetherness, especially when we watch the Chinatown fireworks to rid away the bad luck."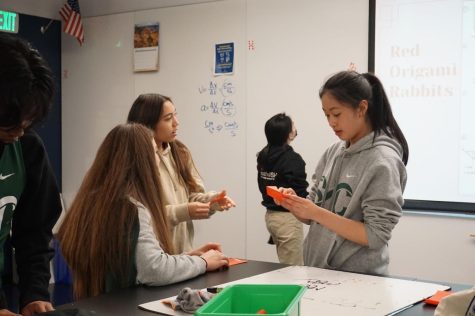 Karina Lee '26, who is half-Chinese and half-Taiwanese, attended two family dinners, one on Lunar New Year's Eve and one on New Year's Day. "We eat dishes like nian gao [New Year rice cake], fa gao [prosperity sponge cake], and long-life noodles (which represent wishes for a happy, long life). Lunar New Year dinner is one of my favorite family traditions because the food is always really good, and it's nice to spend time with my family."
Families also gathered outside the family dinner table. Tina Nguyen '26, whose family is Vietnamese, went to San Jose "[where] there is a Buddhist temple that lights firecrackers and sells food. There also is a mall called Grand Century Mall, and every Tết [Vietnamese for Lunar New Year], there are a bunch of roller coasters, games, and people lighting firecrackers outside."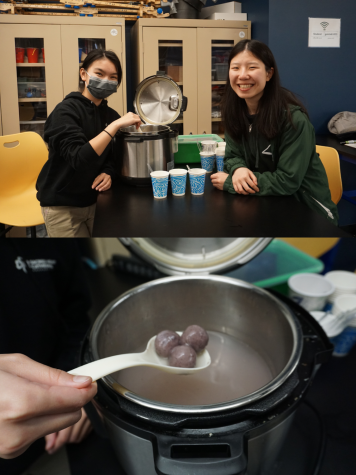 Mr. Chu, SHC's Photography Instructor who is also Vietnamese, usually "goes temple-hopping [with family] in San Jose, [where] we take pictures of blooming flowers."
SHC students also recognized the Year of the Rabbit and Cat on campus.
SHC's Asian American Student Union (AASU) dedicated their January meeting to Lunar New Year festivities. Members learned more about the holiday's significance, created rabbit origami, and wrote spring couplets — pairs of verses expressing good wishes for the new year — on red paper. To conclude the meeting on a sweet note, AASU ate tangyuan, a glutinous rice ball dessert filled with black sesame.
Mandarin classes were also filled with unique activities. After learning more about the Chinese zodiac, Mandarin students competed in a Kahoot game and drawing contest. "The contest was pretty fun," remarked Grace O'Connell '24, who currently takes Mandarin 5,6. "We drew our zodiac animals [according to our birth years] and voted for whose was the best." The contest winners won red envelopes, a traditional New Year's gift.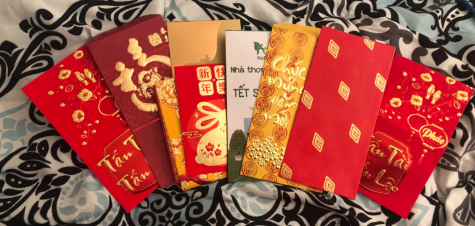 Although Lunar New Year is officially over, its celebrations and lessons advise on how to have a fulfilling year–one with family and friends, optimism, and hopefully, good fortune. The Emerald wishes everyone a Happy Year of the Rabbit and Cat!
Leave a Comment
About the Contributor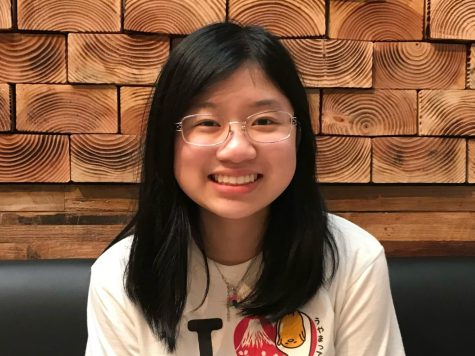 Courtney Mar-Lew '24, SHC News Editor



Courtney is excited to serve as this year's SHC News Editor, helping writers report on SHC's latest events and stories. Aside from the Emerald,...