New Teacher Interview: Ms. Lindsay Rader
Interview Date: Tuesday, November 29, 2022
Ms. Rader radiates positivity and enjoys sharing her love of music! She is a pianist for numerous SHC choirs and teaches AP Music Theory. The Emerald recently asked her some questions about herself and her time at SHC: 
Tell me a little bit about yourself. Where are you from? Where did you go to school? How did your love for music and teaching come into your life?
I am originally from Cleveland, Ohio and received my undergraduate degree at Baldwin Wallace University, also in Ohio. McGill University in Montreal was my next destination and there I completed my graduate program in music theory. After Montreal, I came to San Francisco and began working  at SHC in August of 2021.
What made you come to SHC? 
I am part of the Bay Area pianist network on Facebook and saw that Mr. Kershner needed a pianist. I was looking for a gig and the scheduling was perfect. My role here unfolded from that!
What are you most excited about for this year? 
The Spring Semester Concert and the Chorus trip to Hawaii!
What is your favorite song in any of the classes you are teaching? 
I'm a big fan of Winter Wonderland, which is what all the choirs are singing. Everyone gets to sing and the harmony is beautiful. The students get excited about it which is great!
Ms. Rader has already contributed so much to SHC and will continue to do so through her love of music! Let's make sure to show her our appreciation this year! 
Leave a Comment
About the Contributor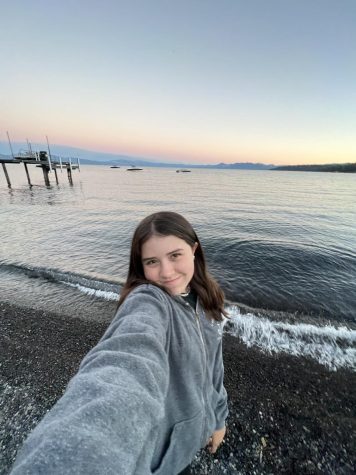 Tess Corvera '26, Staff Writer



Tess, a current freshman, is a staff writer for the SHC Emerald. In her free time, she enjoys playing lacrosse, baking, hanging out with friends,...