On-Campus Athletics: Fitness Pods and New Restrictions
Amidst a global pandemic, school sports were largely canceled, along with many other facets of normal life. For many months, students could not participate in any sort of in-person group exercise, in addition to the existing limits on in-person learning. However, recent measures were made in the return of athletic workouts and a sense of near normalcy in the school community. 
As a first step towards eventual re-opening, Sacred Heart Cathedral instituted on-campus fitness pods for student athletes after months of careful planning and management. Each week, several athletic teams went through diligent COVID-19 screening and exercised in accordance with proper safety regulations. The purpose of these fitness pods was not only to prepare for the upcoming season and exercise, but also to provide safe social contact, as Head Athletic Trainer Oscar Melero described. However, due to the recent surge in COVID-19 cases and San Francisco's stay-at-home order, the school suspended these workouts as of November 29th.
When the athletic workouts were taking place, several fall, winter, and spring teams were divided into cohorts that contained up to fourteen students. Boys Lacrosse, Girls Lacrosse, Girls Tennis, Girls Volleyball, Baseball, Wrestling, and Football teams held weekly on-campus fitness pods during the fall. Each team practiced at the SHC Practice Field and mainly worked on conditioning and skills apart from any close physical contact. The main participation protocols included wearing a mask at all times, keeping 6 feet of distance, temperature and symptom checks, and strict sanitation measures. Coaches were expected to sanitize equipment after use and organize the cohorts and schedule.   
Once SHC was made aware of the San Francisco Dept. of Public Health (SFDPH) instruction for youth athletics last summer, it began organizing a health screening system with proper safety protocols. Before the workouts began, families of players were instructed to fill out and submit a COVID-19 Acknowledgement of Health Risk Form, which acknowledged the risks of meeting and authorized their child to participate. In order to ensure the safety of players and coaches during exercise, the school gathered the necessary sanitary supplies and protective equipment, such as disinfectant, hand sanitizer, masks, gloves, face shields, and more. Before arriving on campus each day, the coaches and families of players were sent an email from RUVNA for a health pre-screening about COVID symptoms and/or exposure. Once completed, the final QR code from the screening was screenshotted and sent to the player for in-person confirmation. On campus, players first went to the La Salle security desk to get their temperature taken with no-touch thermometers. Afterwards, students sanitized their hands and received a slip of paper for field admittance.  
During these fitness pods, coaches and players practiced skill work, agility drills, and conditioning exercises while maintaining a proper 6 feet distance and wearing masks at all times. Since scrimmages and matches were not permitted by the city, teams mainly focused on exercises for getting players back into shape and ready for the upcoming season. When asked about their experience participating in fitness pods, the SHC sports community responded with positive feedback. Milena Sedik '23, a member of the Girls Tennis team, said "So far, it's been really nice seeing my teammates. I'm just really thankful that the school put together these workout pods so that we could work out as a team." From the perspective of a Girls Lacrosse team player, Natalie Pierotti '21 stated, "We got in some great exercise, we worked on our stick skills, and it was fun to bond as a team before the season started." Sarah Kotnik, the head coach of the Girls Lacrosse team, described what she hopes the team's season will look like this spring: "I like to say I'm cautiously optimistic that the season will look similar to normal just a bit shorter but I'm sure it will still involve masks and health screenings of some kind. […] This team is extremely positive and supportive so the future looks bright no matter what our actual season ends up looking like."
"
We got in some great exercise, we worked on our stick skills, and it was fun to bond as a team before the season started.
— Natalie Pierotti '21
In order to structure the athletic workouts, many people were involved in coordinating, planning, and carrying out the safety protocols. Mr. Melero, the Head Athletic Trainer, mentioned, "We have Athletic Dept meetings to discuss the SFDPH guidance, challenges, and plan ahead.  We have Zoom meetings with coaches and students and parents to review protocols. With the SFDPH guidance being fluid, we've had to adapt quickly." Mr. Melero acknowledged those who were involved in assembling fitness pods and gave a large credit to "Ms. Jessica Markbreiter (Asst Athletic Trainer), Mr. Phil Freed and Ms. Margi Beima (Athletic Directors), Mr. Caesar Smith (Associate Athletic Director), Coach Colin Peuse (Athletic Performance Coordinator/Head Strength & Conditioning Coach), the maintenance staff, and last but not least, our coaches." Due to this careful organizing, fitness pods have led to great results in terms of reconnecting teams, building up agility and skill work, and serving as a model for future reopening plans.       
In addition to fitness pods for school athletics, Mr. Melero noted that SHC is using the successful safety regulations and screening process for sports as a reference for potential on-campus PE classes. The current freshman PE experience was a significant adjustment through distanced learning that includes weekly workout logs, along with other health and nutrition related activities. Grace McCusker '24, a freshman taking first semester PE, commented, "We have been doing weekly check-ins and seeing how much we exercise. We have to exceed over one and a half hours of physical activity and show proof that we did. We did a cardiovascular unit as well!" These workout logs and check-ins provide structure for an exercise regime separate from the normal in-person rotation between stations or units in Physical Education.
Although fitness pods are no longer in session for the next few weeks, SHC is still making plans and structuring what the future sports seasons will look like. The rest of the year will contain two seasons of athletics, instead of the typical three (Fall, Winter, Spring). Season 1, which will combine Winter and Spring sports, was originally scheduled to begin on December 14th. However, due to the recent rise in COVID cases, the starting date will be postponed. According to the The California Interscholastic Federation (CIF), Season 1 will now begin on January 1st, 2020 at the very earliest. The start date of Season 2, however, is much less defined and will change as time goes on. Mr. Melero communicated, "With the vaccine hopefully being widely available by early spring, we're hoping season 2 will occur and our students will have the opportunity to participate and compete. There are a lot of unknowns and uncertainties. What we do know is that the SHC community will step up to the challenge and adapt as needed." With school reopening dates up in air and constantly-changing circumstances surrounding COVID, fitness pods proved to be a great experience for players and coaches alike that will hopefully provide some helpful pointers later down the road.   
Leave a Comment
About the Contributor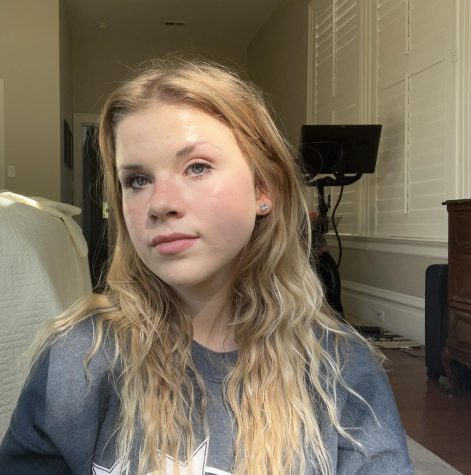 Katharine Biggar '23, Opinion Editor









Kat Biggar is one of the Opinion Editors and is excited to continue contributing to the Emerald. Apart from the newspaper, she is an...