Congratulations to the 2020 SHC Valedictorian & Salutatorian!
The Emerald would like to extend our deepest congratulations to the Class of 2020. Congratulations to Alden Standley '20 for being named Valedictorian & Harry Nguyen '20 for being named Salutatorian of this amazing class!
Alden Standley '20: Valedictorian
Alden was named Valedictorian of the Class of 2020 for her commitment to all aspects of our community: her academic commitment, spiritual commitment, and athletic commitment. At SHC, she's been a leader of [email protected] and a member of Student Council, Block Club, and the California Scholarship Program. Through her membership in the Innovation & Inquiry Program, she's been an active participant in the Student Launch Initiative. Most memorably, she's been a star on SHC's outstanding Varsity Volleyball Team. Her dedication has earned her a spot on Washington University in St. Louis's Volleyball Team. Alden would like to extend her deepest thanks to Ms. Freudenberg, Mr. Curcio, Ms. Fisher, and Ms. Giovannetti for their excellent instruction during her time at SHC. Congratulations on your accomplishment, Alden — we can't wait to see what you're able to accomplish in the future!
Tuan "Harry" Nguyen: Salutatorian
During his time at SHC, Harry has immersed himself in the cocurricular life of our community. He enjoys painting & art, has participated in many of SHC's choirs, ranging from Jubilee to Chamber Honors, and is a part of the Guitar Club. He plans to maintain his Youtube channel, HarryHTF, during his college years; his videos range from vlogs, to drawing tutorials, to guitar performances. Harry's favorite memories at SHC are from Kairos 38 and Kairos 40, for which he served as an Assistant Lector. He made friendships that will last a lifetime, long after he exits SHC. Harry would like to thank Mr. Farrell, Ms. Li, Mr. Schmitz, Mr. McHugh, and Mr. Jordan for pushing him to succeed at SHC. In the fall, Harry will be attending Purdue University as an engineering major with a minor in art and studio design. Congratulations on being named Salutatorian of the Class of 2020, Harry — and thank you for your dedication to the community life of SHC!
View Comments (1)
About the Contributor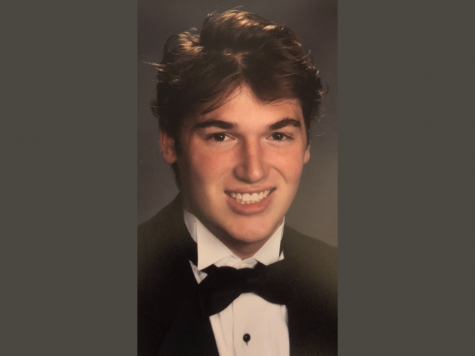 Eric Coestad '21, Editor-in-Chief
This school year, Eric is proud to have the opportunity to advance The Emerald's storied history as Editor-in-Chief. He is in charge of our direction,...