Quarantine from the Faculty Perspective: An Interview with Ms. Tapia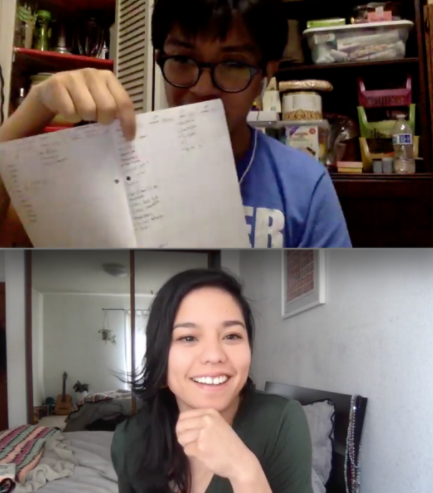 As the quarantine continues to extend, many students express discontent and hopelessness. It is not uncommon to hear "This isn't fair," or "Why is this happening to us?" in the voices among students. Given the time of social distancing and distress, it is no surprise to find students concerned for themselves right now. They have every right to be concerned. However, the fight against the coronavirus does not affect any one individual alone, nor a single school. It is easy to focus on how this event has affected our own lives alone. Yet, the coronavirus is a pandemic, and we, the students and the faculty, are in this together. Students must realize this before turning to the school administration to make change. Stopping social distancing too early may lead to further spread of this disease. This may mean students will need to accept the reality that social distancing will last longer than expected, not by the school's single judgment, but perhaps the nation's.
Ms. Tapia is our school's librarian. She has a great connection to the students of our community, and as a faculty member, librarian, and information specialist, Ms. Tapia has a unique perspective on the news surrounding the coronavirus and how she continues to work from home. 
The Emerald emailed Ms. Tapia to understand the situation from a faculty member's perspective. This is what she wants students to hear:
"Simply put, what are your thoughts?"
About social distancing?  I think it's important to take this seriously, many young people, teenagers and adults alike may be asymptomatic but carry the virus.  It is our responsibility to care for the wellbeing of others instead of being concerned for ourselves. Taking the necessary precautions, practicing hygiene, and most of all, seeking connection with one another during these difficult times is an opportunity for us to be creative about the way we practice self-care, mentally and physically, and to explore ways to connect with others when it's physically impossible.
"How has faculty or administration responded and adapted to this situation?" 
I am friends with many other educators in other schools, districts, and states.  I have to say I am so proud of the way SHC is continuing to hold high standards for learning.  I believe that given that it was just in the last ten years that SHC moved to become a BYOD (Bring Your Own Device) school, and that the faculty courageously took on flipped or blended modes of learning then, has put us a step ahead of other schools when it comes to distance learning.  
It delights me to see teachers try out new teaching tools and modes of delivery instruction, [and] what I especially like is seeing teachers share their home life with students.  Did you know your biology teacher had a dog and beige couch? Did you know your English teacher is caring for their elderly mother or that their partner works in a hospital? Now you do!  It's through sharing these little details and being real about how difficult and different this COVID situation is that we all see our common humanity.
How can students remain productive at home, or connected to their peers? 
This is difficult, because I am honestly still struggling with finding a routine, while mentally staying afloat indoors amidst all the breaking news.  One way to remain productive, I've found, is to just set a flexible schedule for yourself. Don't beat yourself up if you stray outside of the schedule, but come back to the realistic tasks you need to complete.  Schedule a run outside, schedule time to learn a new song on your guitar, schedule time to draw, to clean. Read a book! Schedule a chat with some friends online.  
Other times, the best way to feel productive is to disconnect from the stream of news and social media feeds, and connect to yourself and how you're feeling and dealing with this situation, empathize with what others are going through, and then come back to what you need to and can do.
What does it take for teachers to suddenly switch to online teaching? 
It takes a routine.  I don't know that many students realize that teaching offline takes up hours of teachers' time outside of the classroom.  They grade during work hours they do not get paid for, they bring their work home. So to teach from home means not only dealing with this, but also filtering through student questions, finding ways to check for understanding that are evident online.  
Teachers possess the gift of orating in front of students, of looking physically to your face, actions, and body languages [to see] that you are understanding what's going on.  They don't have this ease anymore, so participation is huge. To see that students are showing up halfway to the teacher-student relationship means a lot.  
I firmly believe we are a community of educators that were well-equipped for distance learning, but it's the management of time and sanity, and preparing for every day's lessons and expectations that take up way more time than students realize.  Send your teachers a note of appreciation today, I can't stress how much this means to teachers who are working tirelessly to make sure you are still receiving an education through all of this. Amidst all the emails asking for help and "why did I receive this grade" messages, a note of appreciation goes a long way.
Please include anything you find relevant and would love students to hear through this article. 
Practice radical self-care!
The interview with Ms. Tapia is incredibly enriching and reflects the positivity and hope that faculty members have and aspire students to feel. During this pandemic, it is critical for us to remain together in spirit as COVID-19 attempts to separate us physically and spiritually. The youth should approach adults with trust that they know what to do and understanding that they are affected as well. Students should keep this in their hearts as they continue to practice social distancing. While each of us may feel affected alone, consumed by grief or loneliness, complying with the administration and legal enforcement will help flatten the curve and slow the spread of this disease. Your part makes a difference. Stay connected through social media, email your teachers if you feel distressed, and find new hobbies that peak your interest. 
About the Writer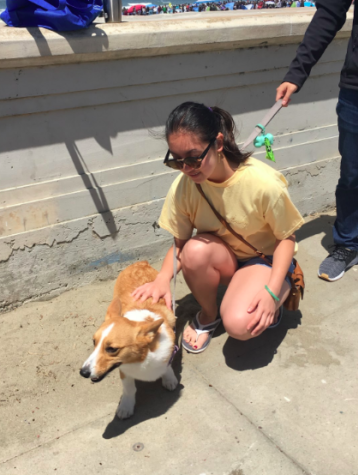 Amy La '20, Editor-in-Chief
Hey everyone! My name is Amy La, and I'll be this year's Editor-in-Chief. Besides the SHC Emerald, I'm involved in other school activities such as...