5 Tips for Freshmen
As the Class of 2024 made their high school decisions last week, we thought it would be an apt time to share some of our favorite advice for incoming freshmen!
Tip #1- Play Sports
Many SHC students find that their fondest memories are from freshman-level sports. At this level, the focus is on building interpersonal relationships, not winning as with higher levels. One junior remarked on how his freshman football team didn't win many games, but how he still met his closest friends that season. His experience playing freshman baseball was seldom different. Having practice five to six days a week undoubtedly bonds one to their teammates in an irreplaceable way!
Tip #2- Join Clubs
Clubs are one of the many ways to meet new people and figure out what you are interested in and what you are not. Clubs also help you gain new experiences you can't get anywhere else. Personally, joining clubs has helped me figure out what I love to do. For example, if I had never joined the tech crew or the Emerald, I couldn't have built a set or written an article like this (I wouldn't even have known that I enjoy writing). Now is the time to try new things and find out your passions and skills.
Tip #3- Care About Your Grades 
College seems really far away, but you'll be writing essays sooner than you know! Enjoy freshman year, have fun, but always keep grades in the back of your mind. When you know you have a lot of homework or a big test to study for, but you really don't feel like doing it, (because trust me, we've all been there) just finish it. It'll make school a whole lot easier. The next chapter of your life is right around the corner, and you'll want to be prepared.
Tip #4- Make New Friends 
I came from a school, kindergarten through eighth grade, with only 32 students in the class. So, when graduation rolled around, I was most definitely sad to say goodbye to my best friends, but I was also excited to meet new people and start a new adventure at SHC. Yes, I could've just clung on to people I knew from middle school, but I knew that high school was all about starting fresh, and with us all being new to the school, making friends really wasn't that challenging. So tell that kid that you like their shoes, say hi to that person sitting next to you in class that you're too afraid to talk to, or start a conversation with the kid who's locker is next to yours. Hopefully, you'll make some friends that will stay with you for the rest of your life. 
Tip #5- Don't Be Scared to Go Outside Your Comfort Zone
Getting out of your comfort takes a crazy amount of courage. It doesn't matter whether you're the shy kid sitting in the back corner or the person sitting up front with their hand always raised, getting into your stretch zone is always going to be difficult. I was a really quiet kid in middle school, and today, in acting class, when we were performing scenes, I had to scream in front of kids I'm not even friends with, something I would have never dreamed of doing two years ago. I pushed myself to try something new, especially something as different as acting. Trying out for a sports team, joining a new club, making friends, or really caring about grades can take a lot of courage. Don't be scared to try something completely different — even if that means encountering new challenges — because that's what high school is all about. 
About the Writers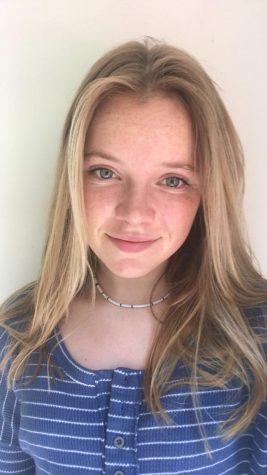 Stella Mullin '22, Opinion Editor
Stella Mullin started writing for The Emerald during her sophomore year, and is very excited to continue on to being an editor. Along with The Emerald,...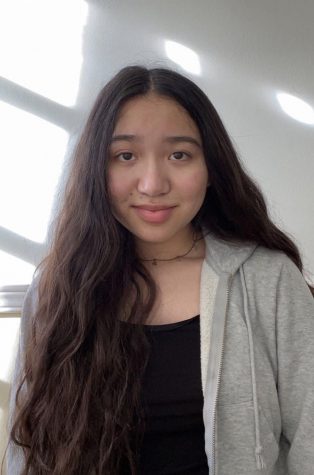 Isabel Enriquez '22, Copy Editor
This year, Isabel will serve The Emerald as a Copy Editor. She loves to read and write. Isabel is also part of the CSF volunteer program. Outside of the...