Ketanji Brown Jackson: The First Ever Black Woman on the Supreme Court
On February 26, 2022, President Joe Biden nominated the first ever Black female judge, Ketanji Brown Jackson, to be the 116th Associate Justice of the Supreme Court. Every year, the Supreme Court evaluates and determines crucial cases covering anything from voting rights to educational opportunities, women's rights, healthcare, environmental justice, and more. These decisions made by the Supreme Court not only impact everyone living in the United States currently but are a precedent for generations and decisions to come. 
Since the Court's establishment in 1789, all but six of the 115 Justices have been white men. The historic nomination of Ketanji Brown Jackson to the Supreme Court is arguably long overdue. According to the NAACP, the 51-year-old judge was born in Washington D.C., attended local public schools, and wrote in her yearbook that she aspired to become a judge. Jackson's astounding legal credentials include being a magna cum laude graduate of Harvard University and a cum laude graduate of Harvard Law School. Her judicial experience consists of clerking for three federal judges: Judge Patti Saris in the District of Massachusetts; Judge Bruce Selya on the First Circuit; and Supreme Court Justice Stephen Breyer, whose seat she now fills. She also worked for several prestigious law firms in Boston and Washington D.C. Most recently, Justice Jackson served as a District Judge for Washington D.C. from 2013 to 2021 until her nomination by President Biden.
Jackson is the first of many things, one being the first public defender ever to serve on the Supreme Court and the first justice since Thurgood Marshall to bring any expertise in criminal defense to the Court. A Washington Post review of cases noted that "she won uncommon victories against the government that shortened or erased lengthy prison terms."  Aside from her work as a Public Defender, the NAACP reports that Judge Jackson spent six years working for the U.S. Sentencing Commission, a bipartisan group with the goal of reducing disparities in sentencing, once again proving her drive and persistence in combating inequality through justice. It is no doubt that before her nomination as the new Justice to the Supreme Court, Judge Jackson made a significant impact on the US Government. Some of these impacts include upholding the government contracting Program for Disadvantaged Business-Owners, which permits people with disabilities to sue for discrimination in transportation, a ruling against the Trump-era effort to restrict collective bargaining, and ordering Trump's White House Counsel to appear before the House Judiciary Committee.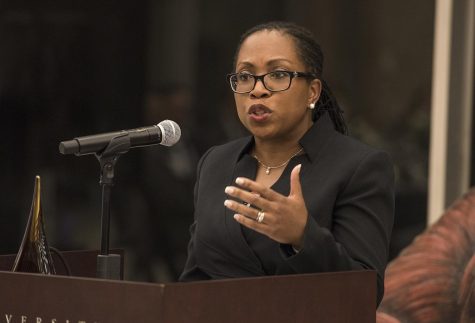 Judge Jackson has been confirmed by the Senate three times and was finally confirmed by a vote of 53 to 44, the three recusals being Sens. Susan Collins (R-Maine), Lisa Murkowski (R-Alaska) and Mitt Romney (R-Utah), giving her a bipartisan majority in the final vote. During the hearing on March 21, 2022 — which typically includes a statement from the nominee, interviews with witnesses testifying for or against the nomination, and questions from Senators regarding the nominee's experience, past judgments, and judicial philosophy — Judge Jackson faced questions surrounding her competency to serve as Justice of the Supreme Court by many Republican Senators. There was much speculation and criticism of Judge Jackson before, during, and after the hearing. On the second day of the hearing, Jackson faced Republican senators who otherwise had little to say about her credentials, qualifications, or legal knowledge—the actual prerequisites to reach the top of American law—came up against their own opponents and skeptics in the U.S. Senate. The main line of attack and skepticism seemed to be driven mostly by her experience in crime– more particularly, the manner in which she handled those who were accused or found guilty of a variety of criminal acts. Much of their arguments were addressing how she worked alongside and helped represent and fight for the criminally accused, insinuating that it is a bad thing that she did so. Republicans made unsubstantiated claims that Jackson had made Donald Rumsfeld and George W. Bush out to be war criminals in the course of her legal representation, and as Senator Lindsay Graham of South Carolina said Jackson's work as a public defender representing people detained at Guantánamo Bay had the potential "to destroy our ability to protect our country." 
In the Emerald's anonymous end-of-year student poll, we asked SHC students their opinion on the nomination and confirmation of Ketanji Brown Jackson. Here's what they had to say:
"Justice Brown is everything our nation needs. The confirmation hearings were infuriating though; she had to be entirely overqualified to win her spot."
"I think that this is a big and exciting moment in America to have the first black woman in the Supreme Court."
"I think that it's a definite step in the right direction. It's great to see more minorities represented in high places of government so that America's changing values are more reflected in American legislation."
"It's what we needed, and should've happened a long time ago."
"I think that this is a revolutionary moment in history. Not only was she, a powerful African American woman, nominated to be a US Supreme Court Justice, but she also, as of a couple of days ago, was confirmed as one. It's absolutely amazing, as she is clearly a brilliant role model and inspiration for African American women and just women in general."
"I'm really interested to see the impact of Justice Jackson's criminal defense experience, and she is extremely qualified for the position. This fight for diversity in the judiciary should lead to better representation of our country's citizens at the highest court."
"Great, but I hope it isn't just for the sake of diversity. I hope she makes an actual change in office but I'm hopeful for her nomination."
"She seems more in touch than the other Judges AND she has more years of being a judge than a handful of the others."
"It's a historic moment in U.S. history since she is the first black woman to be elected as a Supreme Court Justice. It shows the hopeful direction our country is moving towards, especially since Republican senators voted for her even with her liberal views. This makes me hopeful that America is becoming less divisive."
"I would say that her nomination was well needed and it is about time to have a Black woman serving on the Supreme Court. I also think that this is another excellent example of Black excellence and representation in the United States, and can't wait to see more historical moments take place."
The nomination and confirmation of Ketanji Brown Jackson into the Supreme Court is undoubtedly historical and inspirational. Her confirmation is a sign of hope for better representation in the United States Supreme Court, paving the way for younger generations to get involved in the political arena and better their future.
Leave a Comment
About the Contributor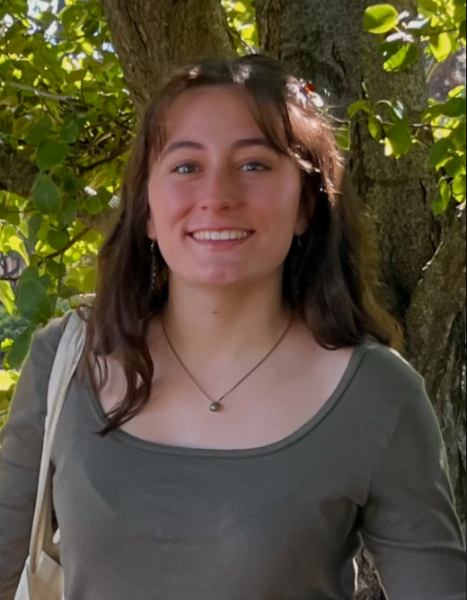 Isabella Rinaldi '24, Managing Editor



After three years of writing and editing for the Emerald, Isabella (Isa) serves as the Managing Editor in her final year. She loves to read, write,...