Remembering 9/11
The 20th anniversary of 9/11 recently passed, resulting in the reminiscence of difficult memories and emotions. We, the student body of SHC, are part of the generation that did not experience 9/11 in its full force, but feel the weight that comes with discussing it through the recollections of family, teachers, and friends. Each and every person has their own unique story of where they were on 9/11, except for us. We asked SHC faculty to share their personal 9/11 stories and asked students what 9/11 means to them, here we share highlights of their responses.
We asked teachers: Where were you when 9/11 happened?

Mr. Knapp:
"We were watching television in history class, and it felt like the world had stopped. The news anchors were trying to make sense of all of it, and then the second plane hit."

"There are some things in your memory that stick with you."

"It felt like everyone knew someone who was affected."

"The day after, it was very clear that the world had changed. It was a crazy moment where you realized you were living through history."

"Our national storytelling changed, the bad guys in our movies went from Russians to Middle Eastern."

"We don't stop and think about the trauma of watching thousands of people die on live television, and what effect that could have had on a generation of 15-year-olds." 

"It was just a really terrible day… I don't know what else to say."
Ms. Apablasa:
"On the morning of 9/11, I was in sixth grade."

"I was serving morning mass when the first plane hit, and someone came into the church and kind of just said what had happened."

"I didn't know anything about anything because I was in sixth grade."

"The vibe was…we're next. Los Angeles is next. And we should be ready and we should go home."

"Many families across America had a lot of firefighters and police officers in their family. It was very much like, 'You're on call. We're going to need you. Get ready and say goodbye to your families, because you might not come back.'"

"For that one day in that one moment, it was all about being with family, communicating with everyone, and checking on everyone to make sure they were okay. It felt like nothing else in the world was important except for being with the people you love."
Ms. Weihl:
"I was in Florence, Italy on 9/11, and we had just come back from some remote place where there was no news."

"In the bars, a lot of televisions were playing this, what I thought was an action film, of the Twin Towers exploding and falling."

"We had no idea what was going on until we realized it wasn't an action film, but it really happened, and so it certainly changed the mood."
We asked students why 9/11 is important to them: "I think 9/11 is important to remember because…"
"It changed the safety we have today." -Lulu McClellan '23
"The country was united together that day." -Misao Didion '22
"We remember the people that gave service to our country." -Lexi Konopaski '24
"It's good to remember all the first responders that sacrificed their lives." -Kai Hinoki '22
"It was a turning point in America's history, and I think it really represents our country in its strength and power, how we deal with traumatic events, and how we get past them." -Cam Gregg '25
"It makes me appreciate what we have right now and make the most of what we have." -Logan Powell '25
"It's interesting to think about what our country would be like if 9/11 hadn't happened and how Muslim people and people who are assumed to be Muslim would be treated in our country." -Alex Cohen '25
"I have an uncle who's a fireman who served, so it made me appreciate all those who serve our community more."-Liele Savage-Huerta '23
"It changed a lot of safety precautions and now I feel a lot safer."-Michael Manfreda '23
_______________________________
Hearing stories told to us by those who were alive on 9/11 shows us that we, the student body, might not be able to put ourselves in their shoes, but can listen and learn. We will never know what it was like to be alive on that fateful day, but through stories of others, we can picture how the world has changed since and how it impacts us both directly and indirectly. Most importantly, we recognize how grateful we should be for the lives of our loved ones and close friends. We have lived with the effects of 9/11 our whole lives, and keep that in our minds when we think back to September of 2001. 
Leave a Comment
About the Contributor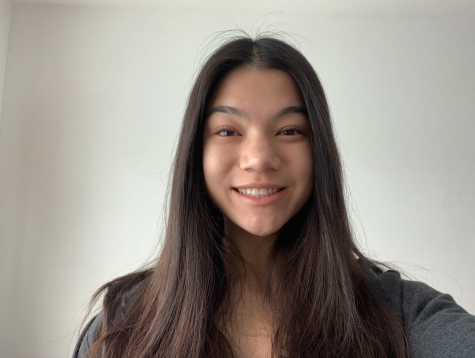 Kylie Hansen '23, SHC Liaison





This school year, Kylie is serving as the SHC Liaison and is eager to continue writing for The Emerald. In addition to being a part of The Emerald,...