The Rise in Hate Crimes Against Asian Americans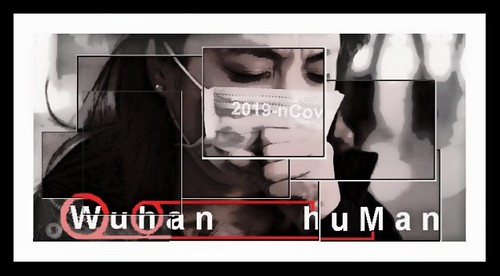 As the pandemic drags on but people are becoming more comfortable leaving their homes armored with masks and other PPE, blatant acts of xenophobia are on the rise. Especially in the Bay Area and other urban centers home to many East Asians, masks are being taken advantage of as ways to stay anonymous while harming or stealing from Asian Americans. 
What defines a hate crime, exactly? Well, according to the US Department of Justice, any illegal transgression committed on the grounds of race, sexual orientation, gender, religion, or disability based bias is a hate crime. Hate speech or incidents, according to Rights for Peace and the American Library Association, is any form of expression meant to articulate malice toward one of the aforementioned groups, but that is not technically illegal. It's important to be able to recognize these incidents because they are harmful to more than individual victims — it hurts the whole community. (Learn more about hate crimes and incidents, and what you can do if you experience one here.)
In the last few months, there has been a surge in reports of violence against members of the Asian-American community, leading to multiple deaths. Stop AAPI Hate recently released their national report detailing statistics of nearly 3,800 reports of hate since the start of the coronavirus pandemic. 84 year old Vicha Ratanapakdee was one such victim — he was charged at by a young man and thrown to the pavement, and passed away two days later. In a similar incident, someone pushed a 91 year old Chinese man forcefully, which led to his hospitalization. Another assailant assaulted and robbed a 64 year old woman in San Jose days before Chinese New Year. 
Most recently, a suspect pulled a gun in three Atlanta spas, killing eight people, six of whom were Asian American women. Although it hasn't yet been confirmed as a hate crime, the shooting has prompted even more fear and uncertainty within this community. And here in San Francisco, 75-year-old Xiao Zhen Xie was punched in the face by a suspect who allegedly also attacked an Asian man. She found a short stick on the street and used it to defend herself. These are just a few in thousands of reported incidents. 
Many people are blaming these occurrences in part on ex-President Donald Trump's rhetoric regarding the pandemic (among other things). His labeling of the coronavirus as the "Chinese virus" has, according to many experts, directly led to more hate crimes, and is innately racist. There is a reason behind the choice to not name viruses by location. People were in search of a scapegoat for the pandemic, and Trump's words provided one and were justification for many of these acts of hate.
Then are also a couple of stereotypes that feed into this issue. One is the stereotype of Asian Americans as "perpetual foreigners" — these are immigrants who remain 'immigrants' and don't become 'Americans' even through generations.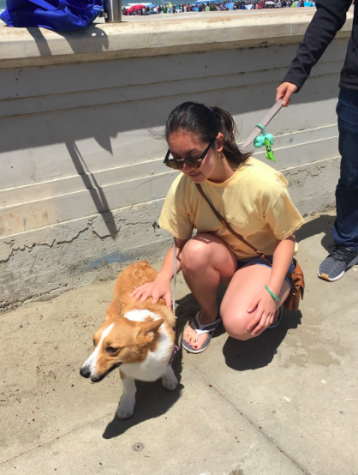 The Model Minority Myth is the flip side of this issue — one that's very prevalent at SHC, too. This is the stereotype that Asians, especially East Asians, are naturally hard workers and very intelligent. On a surface level, this may seem harmless. In actuality, it is harmful not only to those who are labeled these things, but also is often used to degrade other immigrant groups through comparison. Disturbingly, this idea was, and still is, used to dispute claims of racial discrimination against Asian Americans. Especially in Black communities, this has alienated some Asian Americans and African Americans, in turn leading to more hate and less community action. Generalizations such as this one are incredibly harmful. Amy La '20, the Emerald's own Editor-in-Chief last year, called attention to these problems in her departing article: "Quiet but Not Unheard: Racism Against Asians." 
Perhaps most dangerously of all, there is a crossover between xenophobia and male supremacy in perpetrators. According to Stop AAPI Hate's national report, women report hate incidents 2.3 times more than men. With yet another stereotype in the sexualization of Asian women, layered upon the misconception of their submissiveness, roughly half of Asian American women report violence by an intimate partner, more than any other ethnic group. 
Unfortunately, however, none of this is actually new. American history is riddled with viruses and diseases blamed on immigrant groups. During the 19th century smallpox outbreaks, city officials faulted San Francisco Chinatown's residents and an immigration ban (Chinese Exclusion Act) was installed, then at the beginning of the 20th century Filipinos were accused of being "incubators of leprosy." At the same time, people feared Japanese and Chinese immigrants carried the bubonic plague — completely isolating Chinatown in a quarantine and conducting extra medical tests on new Japanese arrivals. This issue has been prevalent for more than a century, yet it's never garnered as much attention as hate crimes and racism against other minority groups; very possible due to the Model Minority Myth mentioned above.
Ms. Medrano, when asked about forms of racism against Asians she's seen at SHC, stated that she's predominately witnessed the propagation of the Model Minority Myth. "I've heard students perpetuate it to each other — little comments like 'hey you're Asian shouldn't you be good at this?' And I've heard them perpetuate it to themselves, like 'I should be good at this because I'm Asian.'" She added that this mostly occurs between students and their friends, saying "I don't think people meant it to be in a derogatory way, it's more in a joking way. But I don't know if they understand the harm in it, either." 
"If we're not careful with our words and how we treat each other… [it would be] like we don't care about each other and what kind of harm we're imposing. I don't think that's the Lasallian Vincentian way."
These hate crimes are not, however, going without resistance. Alongside stronger law enforcement in areas with high Asian-American populations and groups (such as the SF Peace Collective) volunteering to walk elderly members of their community to and from their errands, there have also been multiple protests. Mayor London Breed also has spoken to the issue, and along with increasing police forces in largely Asian neighborhoods, she expressed that standing against anti-AAPI racism should be a priority. She also announced that the Street Violence Intervention Program, meant to work against gun violence in certain neighborhoods, will extend to these places with high concentrations of Asian American residents.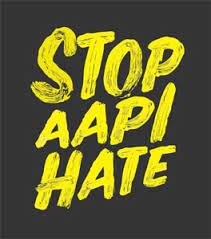 As for websites and online groups committed to ending these violent acts, STOP AAPI HATE advocates for political action, has a resource center, and collects incident reports. Hollaback! has partnered with Stand Against Hatred to offer free training for bystander intervention as a response to the surge in harassments. Stand Against Hatred also has a page dedicated to the stories of small or large acts of racist bullying and violence — bringing to light the true frequencies of these incidents. Asian Americans Advancing Justice is also a comprehensive nonprofit organization with plenty of resources and community action programs.
Within our own community at SHC, being able to recognize subtle (and not-so-subtle) racism against Asian Americans or any other minority group and intervening is an important first step to raising awareness and spreading acceptance. Most simply, if you ever hear any of your friends talking, or even catch yourself thinking, in ways that support the Model Minority Myth, call it out. 
Dr. Bailon, coordinators of the faculty and staff's Diversity, Equity, & Inclusion Working Group, discussed the importance of knowing our country's past. We should take initiative to "make sure we are knowledgeable about the histories of various groups who have been excluded from the traditional narrative of U.S. history. In understanding that history better, and the complexities of what it means to be Asian American/Pacific Island in the United States, we will better understand why the violence and discrimination against AAPIs right now is part of a long history of racisim and discrimination and more importantly, why it must be stopped."
She adds that "the racism and violence experienced by AAPIs is connected to the marginalization and oppression experienced by other groups in the United States." This is why we must work as a collective, and not stand divided. 
"
Storytelling is the best way to spread acceptance between different communities because it helps us recognize our similarities and culture gaps."
— Sabrina Balmaseda
Senior Sabrina Balmaseda, a leader of AASU at SHC, emphasized actively listening to stories from other perspectives. "By including Asian American experiences in the books we read, the music we listen to, and the shows we watch, it will help many be more aware of the unique and shared experiences of Asian Americans and be more understanding of Asian cultures. Storytelling is the best way to spread acceptance between different communities because it helps us recognize our similarities and culture gaps."
Dr. Bailon concluded that "Activism looks different for each person; there is no single way to stand up for groups under attack. But right now, some immediate actions include being an upstander why you witness discrimination happening, interrupting harmful speech or actions, engaging in the political process in a way that ensures equity of acces to opportunity for all, and […] having difficult conversations."
We are not going to end this pandemic by blame and hate. We'll end it by realizing how much stronger we are together.
Leave a Comment
About the Contributor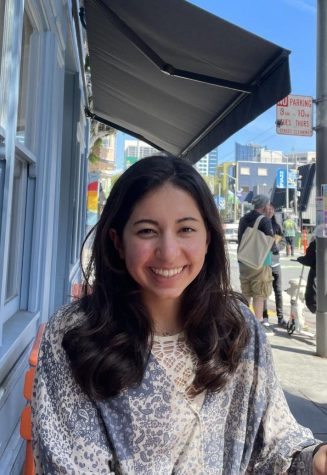 Atessa Anoshiravani '23, Editor-in-Chief
After three years of writing and editing for the Emerald, Atessa is serving as Editor-in-Chief during her final year at SHC. She's an avid bookworm and...