Student Thoughts on the 2020 Vice Presidential Debate
In sharp contrast to the Presidential Debate last week, the Vice Presidential Debate this Wednesday was, as many reports referred to it, "more civil." Vice President Michael R. Pence and Senator Kamala D. Harris carried out a polite but firm conversation, only going slightly over the time limits set for them. Both candidates presented at times highly contradictory facts and opinions, and notably avoided many of the posed questions. Most critics see this as holding little impact over the rapidly approaching election — they don't see it changing many minds. As for the comedic entertainment part of the evening, a housefly was getting comfortable on Pence's hair, clearly visible for at least a couple of minutes. This became massively popular in social media reactions and the domain flywillvote.com was claimed by Biden's campaign.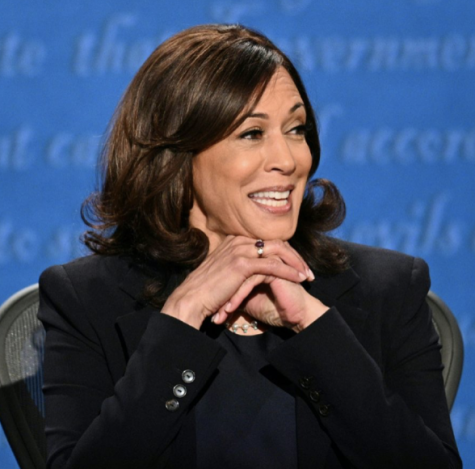 The most memorable topics from the only Pence-Harris debate all involved highly partisan issues. To start off, Harris quickly drew attention to the COVID-19 slip-ups made by the Trump administration, while Pence criticized Biden's apparently similar plans to deal with the pandemic and geared his argument toward trusting "the American people to make choices in the best interests of their health." He also avoided questions regarding the potential superspreader event at the White House, which resulted in multiple positive coronavirus tests. 
When the Supreme Court and replacing Justice Ruth Bader Ginsburg came up, Harris neatly refused to say whether the Biden administration would 'pack' the court with more justices to rebalance the conservative and liberal lines, should Judge Amy Coney Barrett be confirmed. 
The candidates also touched on abortion rights and climate change, staying, it seems, too vague for many viewers. Additionally, racial injustice was addressed, with references to the Breonna Taylor and George Floyd murders, (violent and peaceful) protests, and national judge appointments. When transparency was brought up, both Pence and Harris agreed that the future president (and vice president) must share all information that may impact their presidency, but Trump hasn't been nearly as open about his health records or taxes. Harris also discussed the potentially harmful repercussions should the Affordable Care Act be overturned, while Pence referred to it as 'a disaster'. 
A worrying point for many Democrats and Biden supporters was Pence's refusal to agree to a peaceful turnover of power should Trump not win the coming election. To close out the debate, moderator Susan Page read a question written by an 8th grader, inquiring why politicians always seem so divided.
Here's what SHC students had to say:
"It was a lot better than the presidential debate, without as many personal attacks. However, there were a lot of dodging questions and talking over the moderator." -Angeline de Castro '24
"This debate was definitely handled better. I liked how Pence and Harris were asked to talk about how the political sides could come together to talk and discuss. I want to see more collaboration and working together." -Carlos Ramirez '24
"Pence was just an unruffled version of Trump — same ideas, same stance, but a calmer demeanor. I really hope the fly wasn't endorsing Pence, but rather was simply drawn to his hair." -Addy Ryan '23
"Finally, we have been waiting to hear from some adults." -Kaila Nobriga-Allen '22
"
Finally, we have been waiting to hear from some adults."
— Kaila Nobriga-Allen '22
"I think that the fly in Pence's hair made for a funny moment, but I'm very concerned over the lack of environmental urgency. Pence straight up denied his administration's impact and Harris didn't seem to clarify her stance on the Green New Deal." -Shireen Katyal '21
"Harris and Pence presented their ideas better than Trump and Biden did. For some topics, Pence went over the time limit, which was unfair to Harris because he had more time to speak on his arguments." -Sofia Gupta '23
"While last night's debate did not share the first debate's cacophony, with both Pence and Harris demonstrating more civility than seen between Trump and Biden, the debate lacked memorability, and it continually resulted in disappointment due to both candidates' repeated dodging of questions." -Colin Gursky '22
"The debate showcased both sides of the candidates' beliefs and included many heavy questions that will impact Americans." -Alex Wong '23
"This debate was a lot more "presidential" compared to the last one because both parties were respectful and shared their thoughts well. Responding to the girl's question at the end of the debate was a good way to end it on neutral ground and emphasize that we are still one people." -Axel Bautista '21
After the complete showdown of the Presidential debate, many viewers admitted that they didn't get much from this debate. However, Vice President Pence and Senator Kamala Harris discussed many important and relevant topics, which will dramatically impact the future of this country, no matter which way the votes point.
Leave a Comment
About the Contributors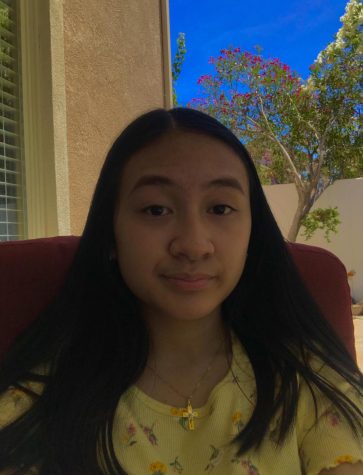 Nicole Mabborang '23, Head Copy Editor
This school year, Nicole Mabborang is excited to serve as a Copy Editor for The Emerald, ensuring that articles are free of all grammatical errors. Along...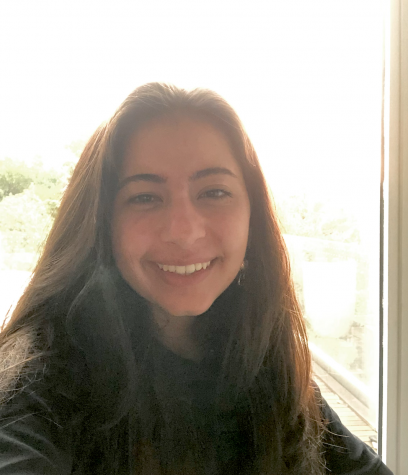 Atessa Anoshiravani '23, Managing Editor
For the 2021-2022 school year, Atessa is serving as the Assistant Editor-in-Chief. She's an avid bookworm and loves to write, doodle, and hike in the...