Underrepresentation in the Media: Princesses and Dolls
Many groups who are not portrayed in the media are facing a common issue that is affecting their childhood and view of society: underrepresentation in a multitude of forms. This includes the media, particularly Barbies, American Girl dolls, and Disney princesses. A lack of role models that share similar traits as underrepresented groups to look up to can create lasting effects. The influence of positive role models is now more important than ever, the media being a major source of influence for young audiences.
For many years, there has been little to no effort for more variety in dolls and Disney princesses. Out of the original eight Disney princesses: Snow White, Cinderella, Aurora, Ariel, Belle, Jasmine, Pocahontas, and Mulan, five are white/European in appearance. Meleana Suarez '22 expresses, "I would say that growing up I always wondered why Disney never showcased people of color or had more representation of Asian Americans! I felt my culture and others needed to be shown to little girls so they can feel beautiful too and can be who they want to be" She concluded that Disney plays a big role in our perception of beauty and shapes how we see the world at a young age. Not including other people's cultures or only showing one ethnicity disregards the beauty and uniqueness of them. Along with this, none of the princesses have differing sexual orientations, disabilities, or any other differences from the norm. 
Disney particularly lacks representation in sexual orientations. In a country where gay marriage is legal, representing different sexualities can promote and encourage acceptance from children at an early age. It is also a helpful and effective way to educate children early on in their lives. Additionally, more diverse body types and the creation of princesses with disabilities would promote acceptance and break stigmas surrounding body image and ableism, causing a more healthy mentality for children.  
"
I honestly wish the toys we grew up with played more of a role in supporting a positive body image rather than only portraying dolls that fit one body type.
— Geysi Torres '23
Similarly to Disney princesses, for a while, there were no Barbies with varying body types or disabilities. In 1959, Barbies that were sold were all white, either blonde or brunette and had an extremely thin body type. Seeing this in the movies and on the toy shelf can encourage toxic body image and narrow beauty standards from a young age, promoting unhealthy eating behaviors. Geysi Torres '23 believes, "Not only is there underrepresentation involving race in dolls, but also body types. Dolls are the type of toys that we as children grow up with. I noticed that all of the Barbie dolls I owned at the time fit what we see as the 'ideal' body standard today. I honestly wish the toys we grew up with played more of a role in supporting a positive body image rather than only portraying dolls that fit one body type. This allows more encouragement toward a healthy body image."
There has been progress made in the past, leading to more representation in some areas. In 1992, Jasmine from Aladdin was Disney's first princess of color. Jasmine allowed more opportunities for racial diversity and proved to be extremely popular with her audience. Furthermore, Pocahontas, Mulan, and Tiana resembled different cultures that set them apart from other Disney princesses. Merida from the movie Brave also diversified the princess line due to her Scottish heritage that was well portrayed in the movie. 
Mattel, the toy company in charge of the creation of Barbie dolls, has made an immense stride in getting more diversity in dolls. According to USAToday, "In the last two years, Mattel has released dolls with more ethnically diverse features and textured hair" In addition to this, Lara Croft, a Tomb Raider doll, was introduced. This doll was released with a muscular body type, not commonly seen on women. A Role Models line includes fencer Ibtihaj Muhammad, who was the first Muslim-American athlete to wear a hijab while competing, Amelia Earhart, an American aviator, and Frida Kahlo, a Mexican artist. 
The toy company has made other efforts to create more diverse Barbie dolls; in 2016, there were dolls with more skin tones and body types released. Barbie also had a message about racism, which went viral on Twitter. In a video posted to the Barbie Youtube channel, Barbie discusses the issue of racism, with Nikki, an African-American Barbie doll. Barbie says, "Millions of people across the world are standing up to fight against racism, and they're doing this because too often and for such a long time, people have been treated unfairly, and in some cases even hurt by others, because of the color of their skin." In addition to this, in 2019, Mattel launched a line of gender-neutral dolls called Creatable World. This line allows kids to be able to customize their doll, which doesn't dictate any gender norms. Mattel also introduced dolls that are bald and have the skin condition vitiligo this year.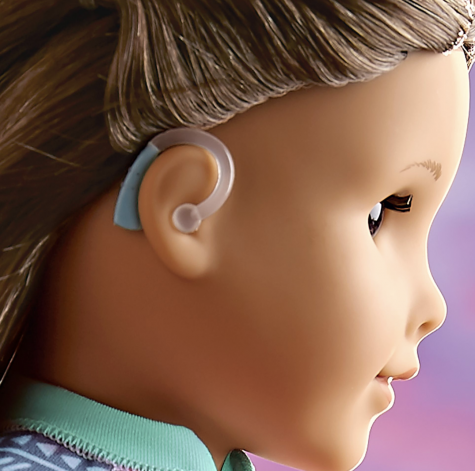 Regarding American Girl dolls, Gabriela McBride, an African-American doll, has been added and includes a backstory that involves her interest in saving her community center, along with her involvement in dancing and educating children about poetry. She was named "Girl of the Year" in 2016, being the first one since 2011 who wasn't white. She was one of the four out of fifteen girls of color who made it into the "Girl of the Year" line. According to the official American Girl website, the "Girl of the Year" line, introduced in 2001, "gives voice to a diverse range of personalities and backgrounds through inspiring, relatable characters that give girls confidence, understanding, and a broader worldview toward others." This line included Gabriela, Marisol, a Latina girl (2005), and two Japanese-American dolls. American Girl also released its first doll with hearing loss in early 2020: Joss Kendrick. According to CNN News, "Joss is "a fierce athlete born with hearing loss and a passion for surfing and competitive cheer". Her story is based on her hometown of Huntington Beach, California." American Girl is also partnering with the Hearing Loss Association of America for further awareness and donations. 
Dolls, Disney princesses, and almost anything we grow up with in the media has a huge impact on how we view ourselves and society at an early age. Due to the underrepresentation that unravels within these major sources of influence, the effects certain media has on our childhood and perceptions of the world have come out to be negative. Despite this, huge strides are being taken to allow more representation. Even though there is still progress to be made, hopefully the progress taking place now will continue and lead to far more representation in the future, casting a positive influence and healthy perspective for the generations to come.
Leave a Comment
About the Contributors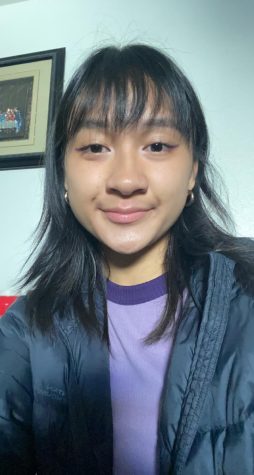 Nicole Mabborang '23, Managing Editor



Nicole Mabborang is excited to serve her final year at SHC as the Managing Editor for the Emerald, ensuring the quality of articles and coordinating...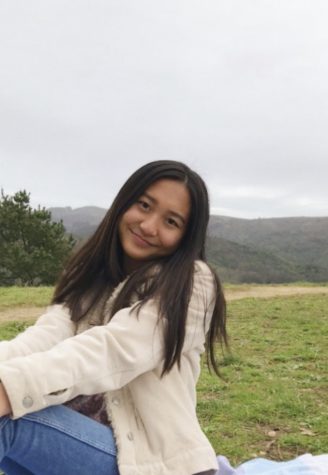 Scarlett Goh '23, Director of Seamus Wired Podcast
This is Scarlett's third year writing for the Emerald, and she is super excited to continue being a youth voice. Outside of the Emerald, she is a part...