What Will Happen to the Bruce-Mahoney?
The Bruce-Mahoney rivalry between Sacred Heart Cathedral Preparatory and Saint Ignatius College Prep started with a football game on Thanksgiving in 1892. Lasting for over 100 years, it is one of the longest high school rivalries west of the Mississippi. Integrating baseball, basketball, and football, the rivalry holds great importance for faculty, alumni, and current students. The atmosphere at the games is unlike any other, especially on the SHC side, mostly because many who normally wouldn't attend school games show up. After losing the series in 2019, SHC had a chance to regain the trophy last school year. Unfortunately, the COVID-19 pandemic resulted in the baseball game's cancellation; Saint Ignatius kept the trophy by default. Similarly, with Covid restrictions on large group gatherings and sporting events persisting, the harsh reality is that there will likely be no Bruce-Mahoney games this year.
The absence of the Bruce-Mahoney will ultimately affect senior athletes the most. Kieran Cormican '21 said, "If there wasn't a Bruce-Mahoney for my senior year I would feel as though a huge part of my high school experience would be stolen from me. That type of environment and sense of community has been something I've been looking forward to since I first applied to SHC." Star Quarterback Cian Dowling '21 (who ironically began his high school career at SI) said, "The senior Bruce-Mahoney means a lot. We've all watched the older guys play in it for years, and being a more physically and mentally developed senior is when you are supposed to play in it. It's also frustrating watching other large cities play games in front of big crowds." Cian is referring to states like Alabama and Utah who have been playing football games since early August. Many athletes have long been looking forward to the Bruce-Mahoney. No Mahoney games this year would add to the all-time list of 8 years with no winner, including last year's tie which was especially disappointing after an all-star SHC baseball team, like we haven't seen in years, was not able to play and return the trophy to its rightful home: SHC. 
"
If there wasn't a Bruce-Mahoney for my senior year I would feel as though a huge part of my high school experience would be stolen from me."
— Kieran Cormican '21
SHC has announced that distance learning will continue through the remainder of the Fall Semester, in which the football game typically takes place. The school also announced that there will be two sports seasons taking place during the Spring Semester (depending on the situation of the pandemic, of course). Even with the slightest chance of a game near the end of the year, an event in all three sports appears to be very unlikely. With three games to be played in two seasons — how would the games be scheduled? Would fans be allowed, as they are an essential part of the rivalry? Answers to these questions depend on the constantly evolving COVID-19 situation; no one knows what will happen as of now.
If two years pass without a Bruce-Mahoney champion, how will the future of the storied rivalry look? Will freshmen and incoming students truly understand the importance of the trophy, or will it be overlooked? Traditions are inherited; will lowerclassmen inherit the fighting Irish spirit that has been impressed upon generations of SHC students? With siblings, alumni, and a history on its side, hope remains for the Bruce-Mahoney. Phil Freed '80, SHC's Athletic Director, said that "Given all that we have been through over the last 9 months I see our rivalry being embraced by even more alumni, current students, and families as a way to reconnect with people after a time of a lot of social disconnect." Looking towards the 2021-2022 school year, a SHC win seems likely considering the level of talent from athletes such as Lucas Kelly '22 (baseball), RayJohn Spears '22 (basketball), and Ryan Silver '23 (football). While it will surely be disheartening for seniors to leave SHC without bringing the trophy home, the possibility of a future Bruce-Mahoney is yet another thing for younger students to look forward to upon a return to normality.
View Comments (1)
About the Contributor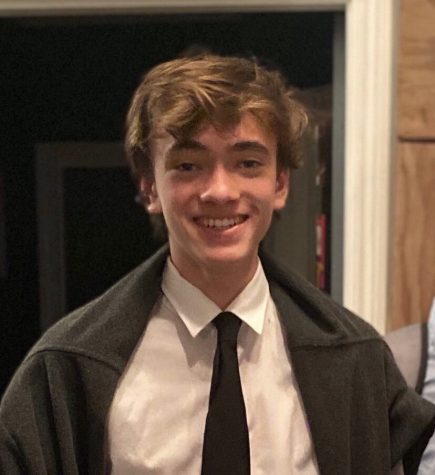 Theo Mai '23, Writer
Theo is a sophomore and first year writer for The Emerald. In addition to bringing his skills to our team, he played freshman football and is a member...