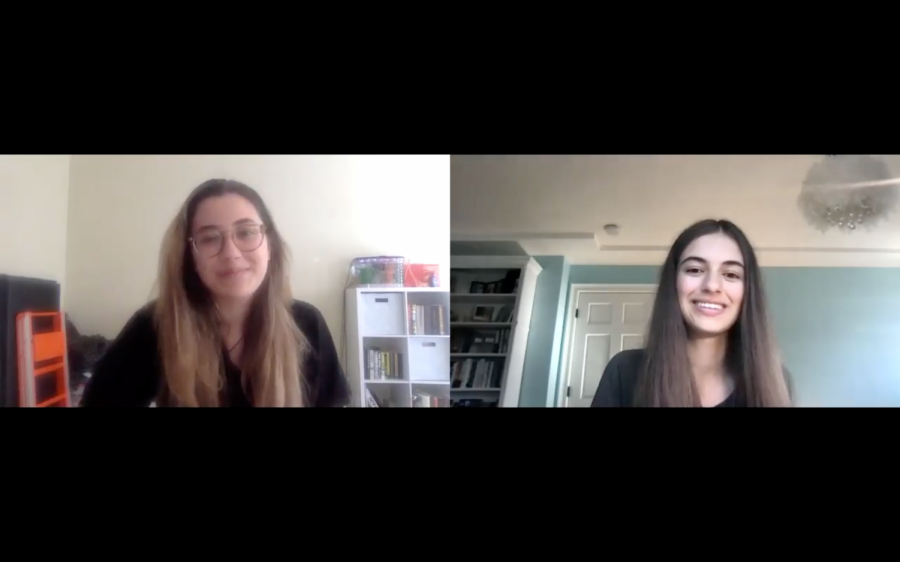 Riley Dickman '23
As SHC returns to full in-person learning, other events also return. The annual Blood Drive, in collaboration with the Red Cross, is back! The Emerald interviewed Frances Sunderland '22, a member of the Sports Medicine Club, about the upcoming Blood Drive held at SHC. Here's what she had to say:
Emerald: Let's start with questions students may have: when is the blood drive?
Frances Sunderland: The blood drive is on Thursday, October 14th. The first appointment time is at 8:30 in the morning and the last appointment time is at 1:15 in the afternoon, so you can donate before school and you can donate at lunch.
How do students sign up for the blood drive?
In the main office, you can pick up a form. If you're 16, you have to get a parent's signature. I believe that if you're 17 or older you don't need a parent's signature. If you're 15 or younger, you can't donate blood.
How long is the process? All in, how long does it take?
The whole thing will take about half an hour to 45 minutes. There's a student runner who comes to get you from your class about five minutes before your appointment time. And then you get your blood drawn, that process takes about ten minutes. And then you sit for around ten to twenty minutes, usually fifteen. It's been a little bit since we've done these, but that's kind of what I remember. And one great thing is you have to eat a lot of snacks- generally snacks with higher sugar, so you're eating fun snacks like cookies! But yeah, that whole process takes 30-45 minutes and then you'll go back to class.
Who organizes the blood drive at SHC?
We work with the Red Cross as a partnership between SHC and the Red Cross. Mr. Melero and Mr. Vaughan have done a lot of work to organize it as well. And the Sports Medicine Club volunteers at the Blood Drive.
Has the process of donating blood changed at all since COVID?
It actually has, yeah. So we used to try to get as many people as possible- we used to try to book 100 people per day. Now we only have 55 spots. Before, we encouraged teachers to donate as well, but now- since this has always been a student-oriented activity- we're trying to get the students more focused on it and once all the students who want to sign up have signed up and we still have more spots, that's when we'll turn to the teachers. I think there's still going to be a great turnout.
Why are blood donations so important?
One pint of blood can save up to three lives, which is so cool and it's something I've thought about a lot: how can I make a difference when I'm not even eighteen yet? Well, donating blood is one thing you can do and you can save a life- or three lives! By donating half an hour and a little blood, you're saving lives.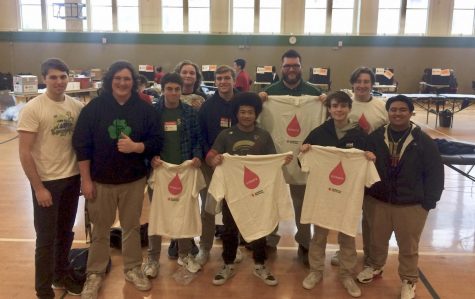 Clearly donating blood has always been important. Now, more so than ever before, donating blood is critical. Among the many repercussions of the recent pandemic is a nationwide blood shortage. According to a September 29th press release from the American Red Cross, "The blood supply in the United States is dangerously low." As the Delta variant sweeps through the United States, donor turnout is declining and a number of blood drives have been cancelled. Places where blood drives are typically held, such as schools or workplaces, have been shut down. The Red Cross estimates that donor turnout has decreased by 10% since August, despite the fact that donations are usually on the rise in the fall. In recent weeks, the Red Cross has had less than a day's supply of blood- well below the "ideal five-day supply." A lack of blood donations could have drastic consequences. The Red Cross noted that without available blood, "hospitals may be forced to alter treatment for some patients or cancel some patient surgeries," possibly prolonging a patient's illness or leading to a longer, less successful recovery.
The Red Cross is asking people to donate blood to help save lives amidst this blood shortage. Blood can save children and adults with cancer, people with sickle cell disease, people who have been in an accident, burn victims, and people with chronic diseases. Be it here at SHC or in your neighborhood, donating blood takes only half an hour and makes a big impact on someone's life. To find out more about blood donations and donation centers near you, visit https://www.redcrossblood.org or volunteer to donate at SHC's blood drive.
If you have any questions about SHC's blood drive, please reach out to [email protected] or [email protected].