Catholic Community Cohorts at SHC
Stepping into school and roaming down the halls, I look to the left and right and see a unique mix of students coming from a blend of different heritages – Filipino and African American, Argentinian and German, Irish and Vietnamese, Chinese and Peruvian. Today's classrooms have become increasingly diverse, with students identifying themselves with a wide range of cultures, religions, ethnicities, and gender identities. As our classrooms continue expanding, it is important for educators to incorporate multiple global perspectives to reflect and embrace students' cultural diversity, providing us with valuable experiences that will allow us to acquire the knowledge, skills, and awareness necessary within our community and beyond. 
A great avenue to collaborate with peers outside of the classroom and tap students into their creative sides, the newly established Inclusive Catholic Community Cohorts (generally known as CCCs) present us with the opportunity to actively engage, embrace one another's culture and heritage, and enrich our community. Fostering a safe space where students learn to acknowledge and appreciate each other's differences, Advocacy in Action, Asian American Student Union, Black Student Union, Jewish Heritage Union and Education, Kapamilya, LatinX Unidos, Rose Club, and Women's Empowerment place students at the core of their groups' initiatives. They provide a chance for students to address the needs and concerns of the community and our world at school and at large.
Each CCC is headed by a facilitator and a group of student leaders to promote and embrace the moral, spiritual, philanthropic, and cultural passions of students at SHC. Through discussions, reflections, games, and informational presentations, CCCs recognize their students' diverse identities, emphasizing respect for the rights of others and welcoming all to participate in a group that is part of the greater tightly knit community. Utilizing several platforms such as Schoology, Instagram, and Snapchat, they are always open to and encourage new members to join weekly meetings where students not only come together to learn more, but participate and host events. They offer memorable experiences and insights beyond our textbooks and classes, ranging from movie nights, career panelists, and open conversations, building valuable relationships and networks along the way.
For years, students have actively pushed to have these groups formally recognized and form a space where our peers can work together, share common experiences, and address cultural biases from multiple standpoints. Students have gained fond attachments and are grateful for the endless reach of opportunities the CCCs have brought. After years of seeing LGBTQ+ students passing through the halls, in need of support to fully express their identities, External Coordinator of the Rose Club, Kathryn Caceres '21, now shares her experiences and how the doors this CCC have opened for her: "I've learned so much about myself and what it means to be an LGBTQ+ person, and it makes me so happy and relieved to see kids let down their walls in our newly safe space!" Meanwhile, Amir Dias '22 of the Black Student Union proudly voices, "BSU has impacted me in numerous ways, allowing me to engage with other black students, and provides a safe and open place where I can express how I feel in the comfort of others." 
"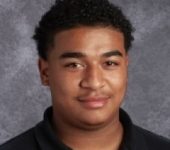 BSU has impacted me in numerous ways, allowing me to engage with other black students, and provides a safe and open place where I can express how I feel in the comfort of others."
— Amir Dias '22
As a member of LatinX Unidos, I am grateful to be surrounded by students who value and take deep pride in their Hispanic roots. I not only have a welcoming space to embrace my culture, but I am able to learn about students' traditions from various parts of Central and South America and participate in insightful conversations and reflections in our weekly Zoom meetings. The club truly foments an inclusive alliance of Latinx and non-Latinx students that come together to celebrate, strengthen, promote diversity and unity, while being of service to others to build an even stronger community. Throughout our gatherings I have not only been exposed to multiple perspectives on diversity, equity, and social justice issues, but developed great trust and sense of family amongst all the members. Amid the pandemic, it has granted me the opportunity to meet students across different grades, share our customs, and learn about inspiring leaders within the LatinX community. Likewise, our CCC President, Cataleen Flores '22 expresses, "Being able to lead Latinx Unidos has truly provided me with the safety, support, and connection necessary to excel as a minority at SHC."
Nevertheless, CCC's bring empathy, cultural sensitivity, and increased respect for our diverse classroom settings. Lead advocate for the establishment of these cohorts, Ms. Buell strongly hoped to "… provide a space for students to discuss, debate and celebrate who they are and issues of identity. Unlike clubs, there are no requirements regarding what counts as active participation and what needs to be done in order to maintain them. It's been an incredible leadership opportunity for students, and an exceptional way to build community." Although our ethnic backgrounds, beliefs, and traditions are very complex, CCCs will embrace our unique identities, adapt to meet the learning needs of students, and diminish cultural barriers that prevent us from fully recognizing each other's backgrounds. Standing in solidarity, we demonstrate that multiple cultures can peacefully coexist as our youth will begin developing a sense of personal, social, and civic engagement when collaborating and encountering real-world issues through culturally rich views and outlooks. 
Leave a Comment