SHCP VPA Events This Semester
SHCP offers a multitude of different extracurriculars that students can choose from. It gives students opportunities to bring creations to life. Many of these creations are VPA performances and there are several exciting performances set for this semester.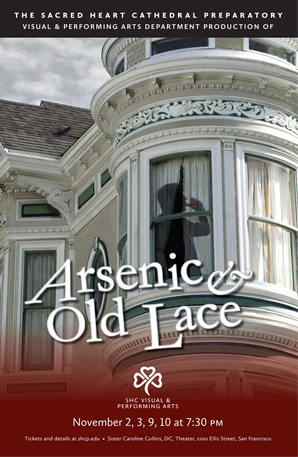 This year, the fall play is Arsenic and Old Lace. It is the story of a man named Mortimer Brewster who is a writer and lover of marital gossip. He falls in love with Elaine Harper and becomes engaged to her. Brewster returns to his aunt's house to spread the good news, but when he arrives he finds more than he bargained for. Mortimer had always known that his family was odd, but he never thought that his family was capable of such insanity. Find out what Mortimer does next by attending one of the SHC productions of Arsenic and Old Lace. Dates for the performances are on November 2nd, 3rd, 9th, and 10th at 7:30pm in the Sister Caroline Collins, DC, Theater.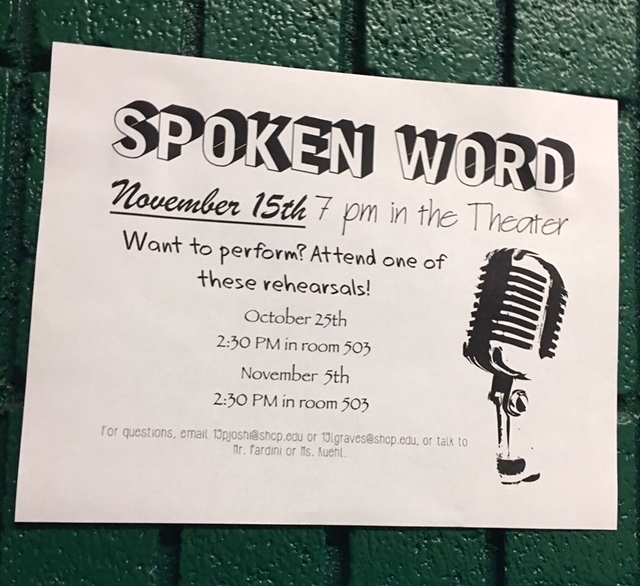 The Spoken Word event for this semester will be held on November 15th, at 7pm in the Sister Caroline Collins, DC, Theater. Spoken word is a chance for students to get their creative juices flowing through youth poetry. SHC students write and perform their own pieces about any topic they choose. It is a great chance for SHC students to make their voices heard through original poetry. This event is free and open to everyone!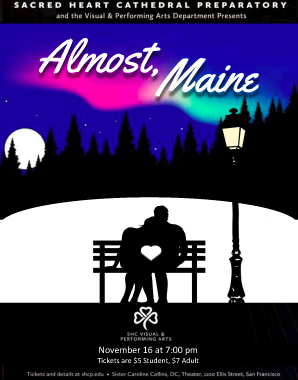 This semester's Advanced Acting showcase is doing the play Almost Maine. It takes place in an area so far up north that it is almost not a part of the United States. The "town" almost d   oes not exist because it never got around to being organized. One cold, winter night, the stars twinkle in harmony with the northern lights; in a surprising and hysterical turn of events the residents are swept in a whirlwind of love and heartbreak. Come and be a part of the journey by attending the one and only performance on November 16th at 7pm in the Sister Caroline Collins, DC, Theater. Don't miss out and buy tickets here: Almost Maine Tickets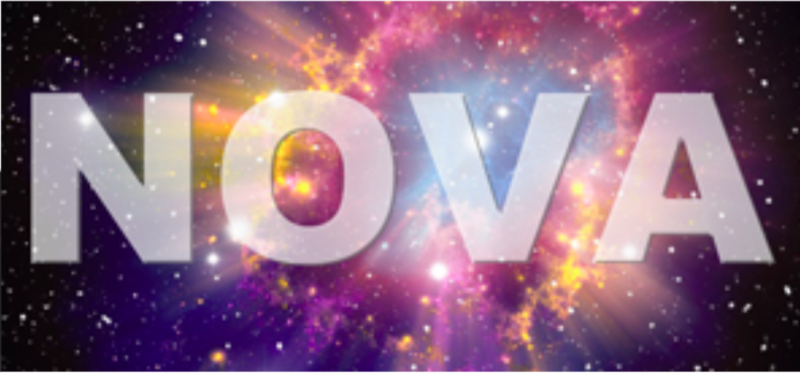 The Winter Chorus Performance's theme this semester is Nova. The beautiful sound of the choir blending together will lead you home. The song selections come from a wide variety of genres including pop, A Cappella, jazz, and Christmas. The touching performances will make audiences remember to look up at the stars when they are lost. There will be a performance on November 30th at 7:30pm and two performances on December 2nd, a matinee at 3:30pm and a performance at 7:30. Make sure to get your ticket here: Nova Tickets
The last performance of the semester will be this year's 24 hour theater. 24 hour theater is a series of performances that are student written, student directed, and student performed. They have twenty four hours to get each piece ready for the performance. Directors, actors, and writers must work together in harmony in order to pull off a great performance in the short amount of time they have. Student creativity really explodes in this show and you should look out for tickets coming soon from the same website as all the other shows. The performance will be on December 6th. Don't miss out!
This concludes all the shows for this semester, the SHC community is ecstatic for people to see our creations!
About the Writer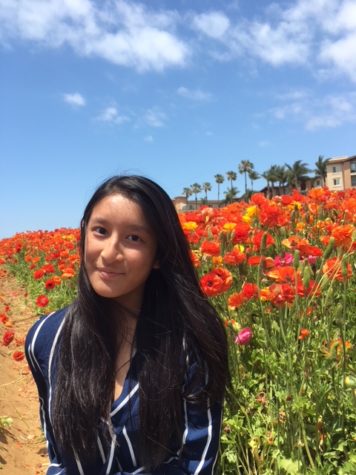 Kali Hoang '20, Editor-in-Chief-- Tech
Hi! My name is Kali Hoang. My interests are in music, books, and shows. I enjoy singing and am in the SHC Choir; I also love the stage which is why I am...