Christmas Traditions Around the World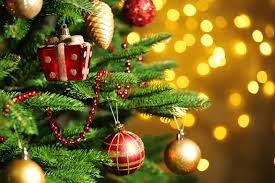 Hang on for a minute...we're trying to find some more stories you might like.
Just a fortnight away, Christmas Eve will be filled with anticipation, hope, and scents of the season. Most families who celebrate Christmas have traditions they follow on Christmas Eve as well as Christmas day, whether that is going to mass, having a family dinner, leaving out cookies and milk for Santa, or even hanging Christmas stockings and reading something like The Night Before Christmas.
With all the pressure to seemingly prepare for the perfect Christmas celebration and the majority of us feeling overburdened and depleted, it is still important to understand the different cultures and what people are doing around the world to celebrate the holidays. Christmas in America versus Christmas around the globe is starkly different. There are no billboards, no commercials, just a sense of giving spirit untampered by greed. Many simple and meaningful ideas exist and require very little expenses. Incorporating just one simple tradition of your ancestors can give you a potentially huge return on investment in enjoying "the most favorite time of the year."
But just how do children and parents celebrate Christmas in other countries across the globe? More than two billion people celebrate Christmas globally every year.
Here are 9 Christmas traditions from other countries:
1) In Iceland, Christmas Eve is for gifting books largely because the small Nordic island of about 300,000 residents are literary, most of whom are prolific writers and readers. According to a BBC article, "The country has more writers, more books, published and more books read, per head, than anywhere else in the world. One in 10 Icelanders will publish a book."
2) In Norway, people will hide their brooms on Christmas Eve to prevent any witches from stealing them. In addition, the people in Norway have a tradition of leaving a bowl of porridge in the barn for gnomes who protect the farm.
3) In England, children write letters to Father Christmas and eventually burn the letters so that the letters will go through the chimney and make their way to Father Christmas
4) In Ethiopia, Christmas is not considered a gift-giving holiday. Rather, the people in Ethiopia celebrate Christmas on January 7th, referred to as Ganna. On Christmas Eve, the people fast all day, and in the next morning, everyone dresses in white and attend church services.
5) In Finland, families visit the sauna on Christmas Eve. People gather and listen to the national radio broadcast and visit the gravesites of departed family members.
6) In Poland, every family eats a Christmas meal called the Wigilia. Wigilia is a term derived from the Latin phrase, "to watch." Families believe that whatever happens during the Wigilia festivities will predict the coming year.
7) Christmas in France is an extended edition. On December 5th, St. Nicholas Day is a day for gift-giving between friends and relatives. On that night, children leave their shoes by the hearth so Pere Noel, or Father Christmas, will give them gifts. On Christmas Eve, the families also fast all day and everyone except the youngest children go to mass. Afterwards, they have a night time feast referred to as le reveillon.
8) In Germany, it is a tradition for children to decorate their Christmas lists with pictures and then leave them on the windowsill overnight. In addition, some families still follow an old tradition of children leaving their shoes outside the front door. These shoes are filled with carrots and hay to feed St. Nicholas' horse as he rides by. If the children were good all year, St. Nicholas leaves apples, nuts, and candy for them.
9) Finally, in Italy, when the first star appears in the evening sky on Christmas Eve, every family sets lighted candles in their windows to light the way for the Christ Child. They light candles around their presepio and pass the figure of the Baby Jesus from person to person. Then they enjoy a lavish meatless supper, the Feast of the Seven Fishes consisting of seafood, vegetables, salads, bread, pasta, and sweets and eat lentils during the holiday season to ensure luck and wealth for the following year. Later that night, everyone goes through  the torch-lit streets on their way to Christmas Eve mass.
Christmas as we know it today is a Victorian invention of the 1860s. Probably the most celebrated holiday in the world, our modern Christmas is a product of hundred of years of both secular and religious traditions from around the globe. Over the years, Christmas has been meant to be a time of celebration and a time for giving. Drawing from the origins of Christmas traditions, people celebrate the birth of Christ all over the world, but their traditions and folklore make their celebrations unique in themselves.